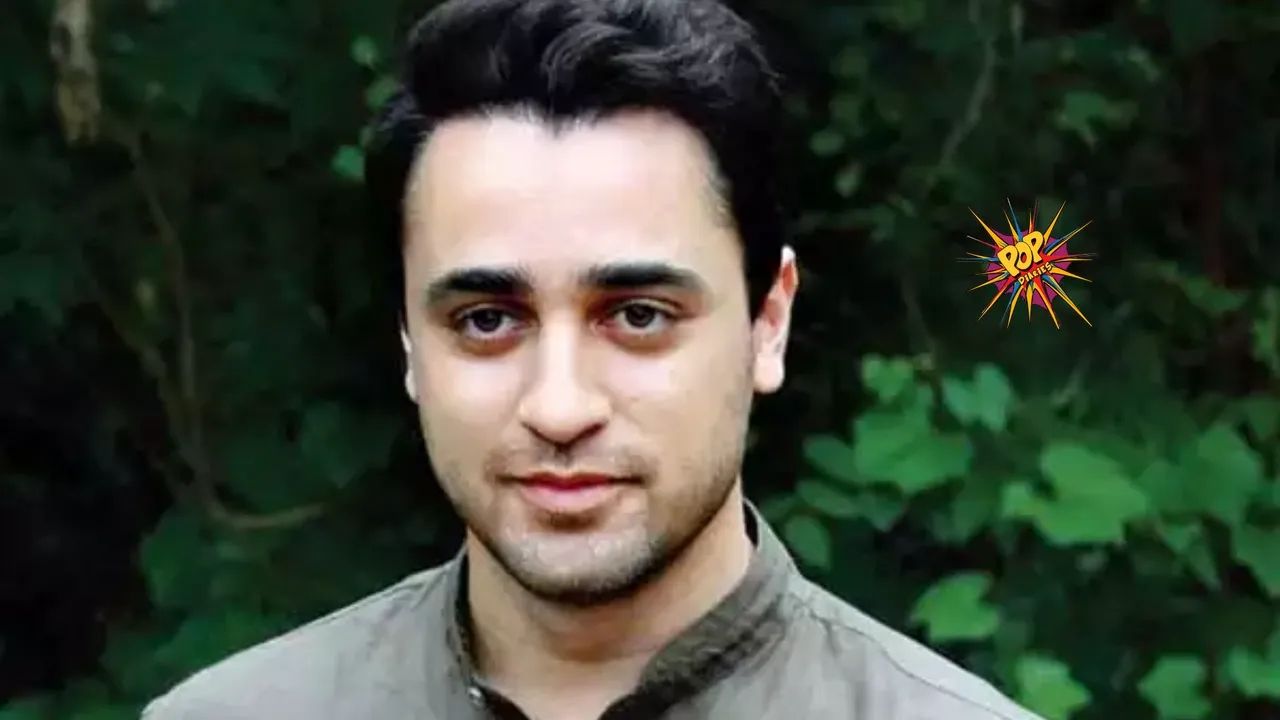 Actor Imran Khan, our beloved 2000s – 2010s Bollywood actor known for his hit portrayals for the films like Jaane Tu… Ya Jaane Na, Luck, I Hate Love Storys, Delly Belly, Mere Brother Ki Dulhan, Ek Main Aur Tu and more. Due to this, he gained many hearts for his lovable performances.
And now, many fans ask for his comeback because they miss him to watch on-screen and the actor is very active on social media right now by replying to fans' questions and concerns. 
An Instagram poet Ishpreet Balbir recently posted a video of poetry mentioning the love Imran Khan movies mean to people. "In a world where Imran Khan needs one million likes to make a movie and not the realization that each time a couple has a movie date, they think of watching I Hate Luv Storys. Every time a group of friends get together to watch a movie, their go-to choice is Jaane Tu Ya Jaane Na. An Ek Main Aur Ekk Tu gives hope to a confused introvert kid learning how to be an adult that there is someone for everyone. When we simp for someone we play Kahin Toh on loop. Maybe we have turned the world into a place where love is counted. Maybe validation comes with numbers. Maybe life isn't all sweet and hopeful like those Imran Khan movies," he addressed in the video with his voiceover.
ALSO READ: DEETS INSIDE: Jawan Is A Most Expensive Film Of Shah Rukh Khan Till Date
And the humble Imran Khan has responded under the post's comment section saying, "The truth is, it was never about a million likes. I picked the number because it seemed unattainable, and since it would never happen anyway, I could just quietly retreat again, no questions asked. I didn't count on all of you picking it up and carrying it forward… After all this time, I didn't think anyone would still care enough to reach out and tell me they believe in me. Your love humbles me."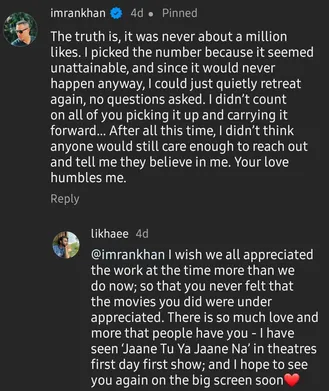 While another user also commented under the post by claiming to refund the audience money who saw Luck and Kidnap in theatres. He wrote, "1 million likes if y'all want Imran Khan to return your money if you paid to watch Kidnap and Luck." 
And Imran says he never got the final payment
The actor replied, "That money actually goes to the theater owners first, then to the producers… as it happens, they never cleared my final payment on that film, so maybe we can all take the issue up with them?"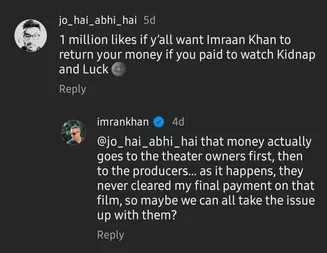 ALSO READ: Farhan Akhtar Finally Talks On Ranveer Singh Replacing Shah Rukh Khan In 'Don 3'
As 'Luck' and 'Kidnap' movies of the star are considered a commercial failure at the box office.
See post:
ALSO READ: Bollywood Movies That Taught Us True Independence From Societal Issues
Earlier, this month, Imran Khan also sparked his rumours of coming back by replying to a fan's comment which read, "Zeenat ji ne bhi comeback karlia, patani mera @imrankhan kab karega." To which he replied, "Chalo Aditi, let's leave this to the internet… 1M likes, and I'll make it happen (shake hands emoji)."
Also, a few days after that in a rare Instagram Thread confirmed his comeback saying, "To whom it may concern; I hear you. And I'm working on it. Thank you for being so patient with me," To which a fan requested in a reply, "We want luck-2 😭❤️" and the actor captioned the post with, "I guess that's what I get for posting on Threads."
ALSO READ: Johnny Lever: An Inspiring King Of Clean Comedy In The World Of Roast Laughter!