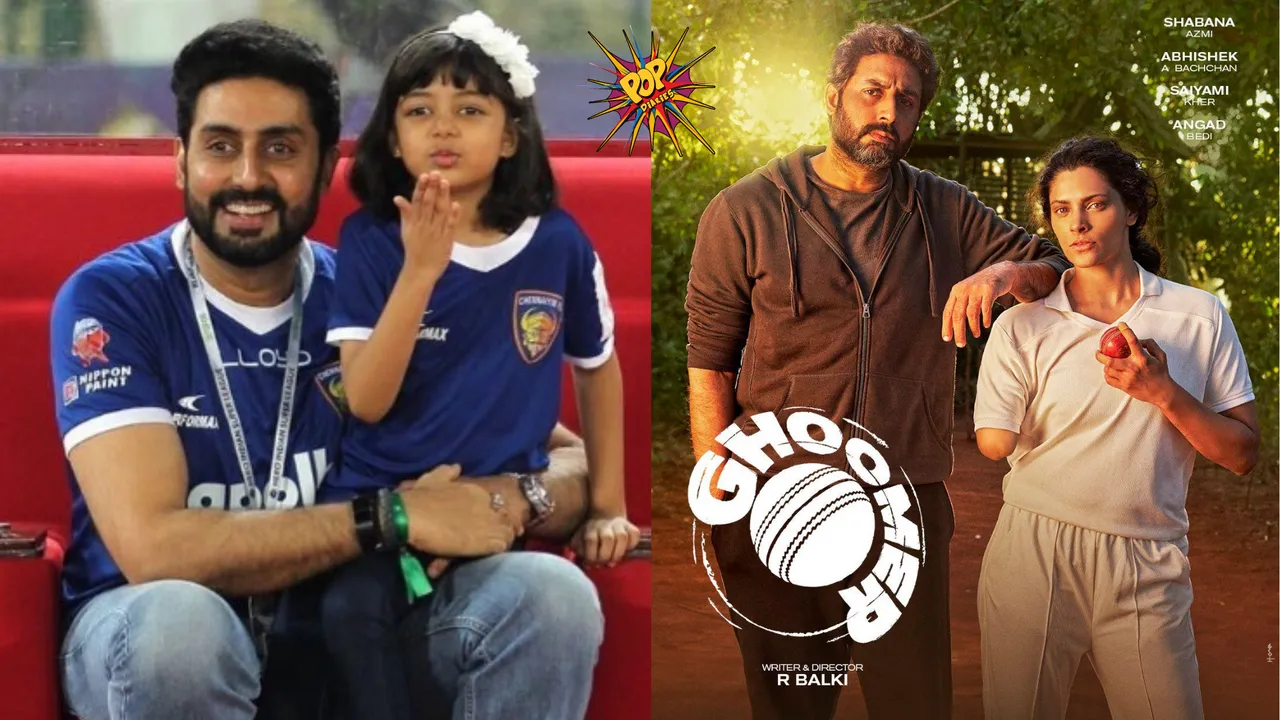 'Ghoomer' helmed by R Balki, starring Abhishek Bachchan and Saiyami Kher in the main roles. The actor plays the role of a cricket coach training a young cricketer played by the actress, who loses her right arm. 
Talking about the trainer's end part where Abhishek Bachchan is doing a 'Ghoomer' moment, he shared in his interview, "It was a very beautiful moment for me in our film. I am happy we managed to capture it, and obviously thanks to the people behind it who came up with the idea as well."
ALSO READ: Imran Khan Says, "They never cleared my final payment" For His Films Luck & Kidnap
Further asking the actor's permission to reveal the name of the 'people' mentioned, the director R Balki said, "Abhishek was talking to Aaradhya and was telling her, 'This is the end of the film.' She had this beautiful suggestion, 'Why don't you do a little ghoomer thing in the end and walk away?'"
Further crediting Aaradhya for her creator gesture, the filmmaker said, "That was Aaradhya's first idea. For a child to have an idea and understand this stuff requires a lot of depth and love and I really want to thank her for that."
ALSO READ: Emotional Amitabh Bachchan While Watching Son Abhishek Bachchan's Film 'Ghoomer'
'Ghoomer' also stars Shabana Azmi, and Angad Bedi in the pivotal roles and Mr Amitabh Bachchan also makes his cameo appearance in the film released on 18 August 2023.
Watch the trailer here:
ALSO READ:
Farhan Akhtar Finally Talks On Ranveer Singh Replacing Shah Rukh Khan In 'Don 3'
Bollywood Movies That Taught Us True Independence From Societal Issues