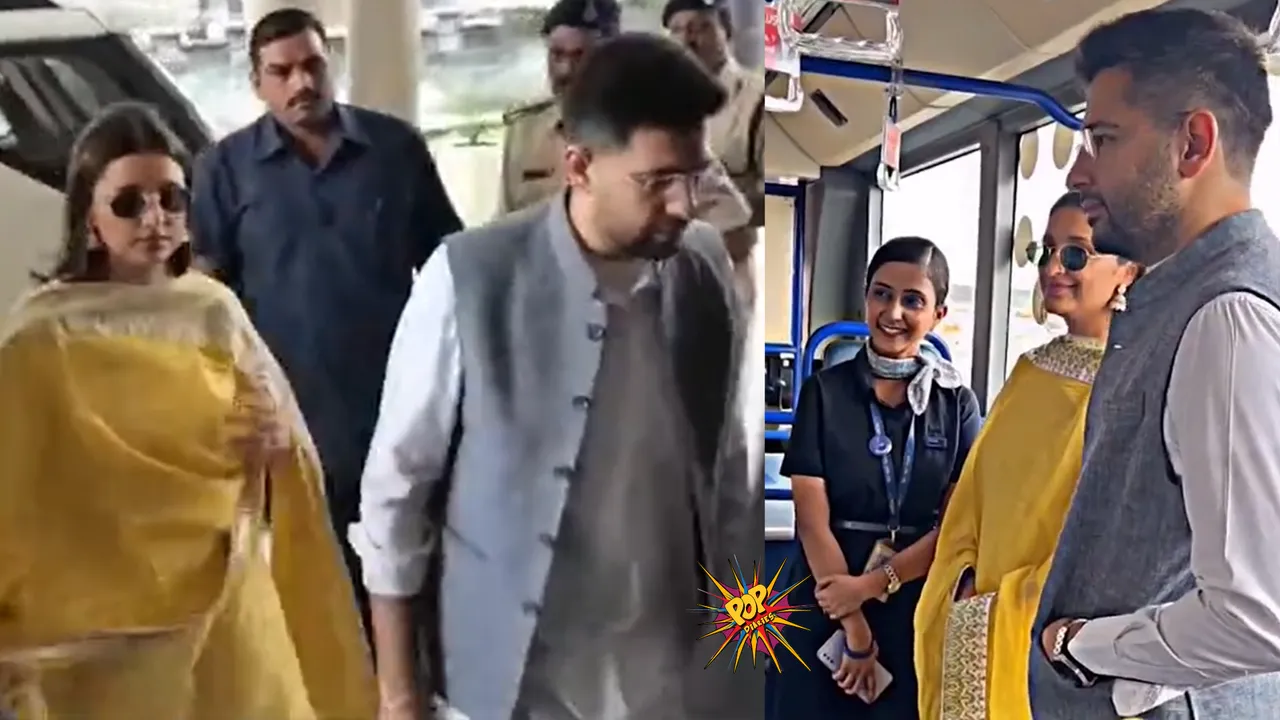 As industry and fans await for much-awaited marriage of Bollywood actress Parineeti Chopra and AAP Leader Raghav Chadha, for a few days now their wedding reception invitation has been surfacing on the internet which is set for September 30. While, as per the reports the couple is set to tie knots on September 23 or 24. 
ALSO READ: "A Huge Blessing," Raghav Chadha Opens On Magical First Meet With Parineeti Chopra, READ ON
Pari & Raghav clicks at a Hotel
Amidst this, the soon-to-be-married couple has now recently clicked together at a hotel and is also welcomed by the staff with a bouquet. Reportedly they were present to oversee the wedding preparations and iron out the details. 
And in another clip from the airport, Parineeti and Raghav were seen posing with the airport staff. The actress looked beautiful in a yellow suit set, while the leader was seen in a white kurta set paired with a grey coat.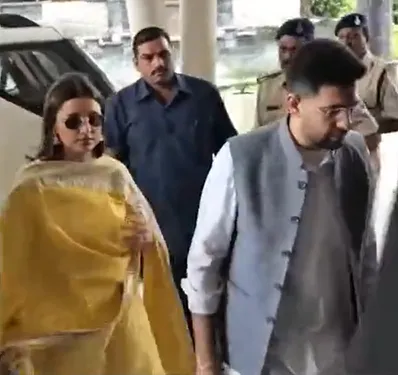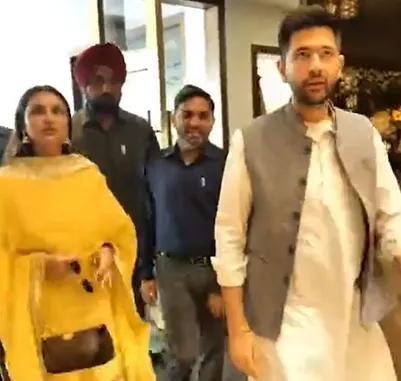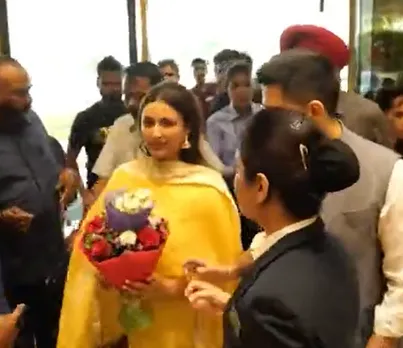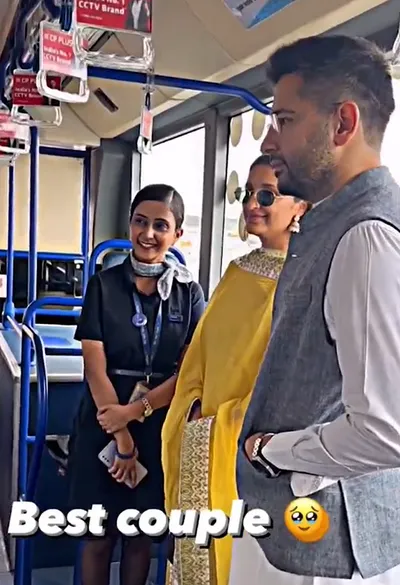 ALSO READ: Here's Why Pakistani Actress Nausheen Shah Desires To Meet & Slap Kangana Ranaut
Netizens call the Couple 'Really cute!"
Looking at them netizens called out how cute they looked together, they wrote 'best couple', 'These two are really cute!', 'Wow dono pyaare lagte he' and more.
Meanwhile, recently, the pair also visited the Golden Temple in Amritsar and was also spotted offering prayers at the Mahakaleshwar Temple in Ujjain.
ALSO READ:
From Shah Rukh Khan to Rajkummar Rao: Anti-Heroes Who Defined Power and Redemption on Screen
Akshay Kumar, The Master Of All Genres, 5 Films That Prove His Versatility