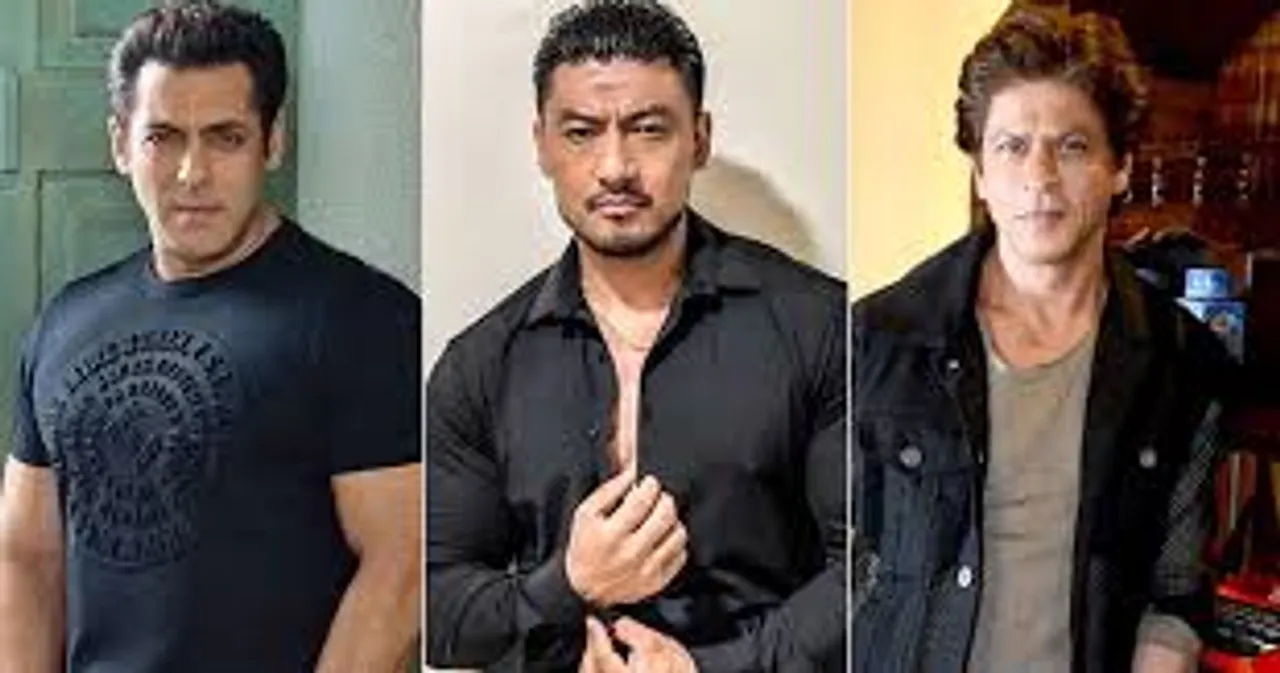 In just two days of releasing Jawan is making history on Box Office, this action-entertainer is Shah Rukh Khan's second appearance in theatres this year and people are going crazy to watch the king khan in such a savvy avatar again on big screens. An army officer from Bhutan who turned actor, Sangay Sheltrim is playing an important character in the movie Jawan and has impacted the story with his role. The actor has previously worked with Salman Khan too in Radhe. We got an opportunity to had word with Sangay and get to know how exactly Jawan turned in for him and what he has to say about the King Khan. 
It's a dream for many to share screen-space with SRK, what was your reaction when you came to know that you're gonna be in the 'Jawan' and how did it turned in for you? 
I think they saw me in Radhe and then they wanted similar kind of a person for the character. I go to call from the casting team in August 2021 and actually I was busy in my own production company and then I got to know that SRK is going to be in the movie but they didn't explain me the role and I thought it might be something small at first but then I got a call from the team again and they told me how important the character is for the story and most of the part of my character is going to share the screen with Shah Rukh sir so that's how I said yes to the Jawan.
From a real army man to an actor who's grabbing various big projects in Bollywood and over the world how this passion for acting has evoke for you?
Back in the time when I was into multiple businesses like gym, real estate many people use to tell me that you know I can be your good action hero and its not like I never wanted to be an actor I really, really wanted to you know explore this side of mine and since people use to tell me this, I decided to do an action film and I really wanted to test myself. Here in my country no one has ever made action films. They only made romantics or you know similar kind of generous. So I really wanted to do this and and finally I made very first action film in my country few years back and it turned into a blockbuster as well. I was like now there's nothing to stop me to go ahead and perdue acting.
We saw you recently in one of the OTT show as well in a similar kind of rough tough role, are you planning to explore more genres in future or just want to stick to the core action?
In Jawan itself I got to express my emotions as an actor and not just actions, my recent OTT show The Freelancer too gave me chance to explore something different than just action and fighting. The thing I love about action is it's kind of handy for me like you don't have to pay extra for stunt man or choreographer when you are working with me haha... when it comes to weapons or guns I am very use to with them as I am an army officer. It's in my guts so it's very easy for makers too. But in any ways I'd really like to explore other genres and express more to give justice to the roles.
For more such content and interviews,, Follow PopDiaries.