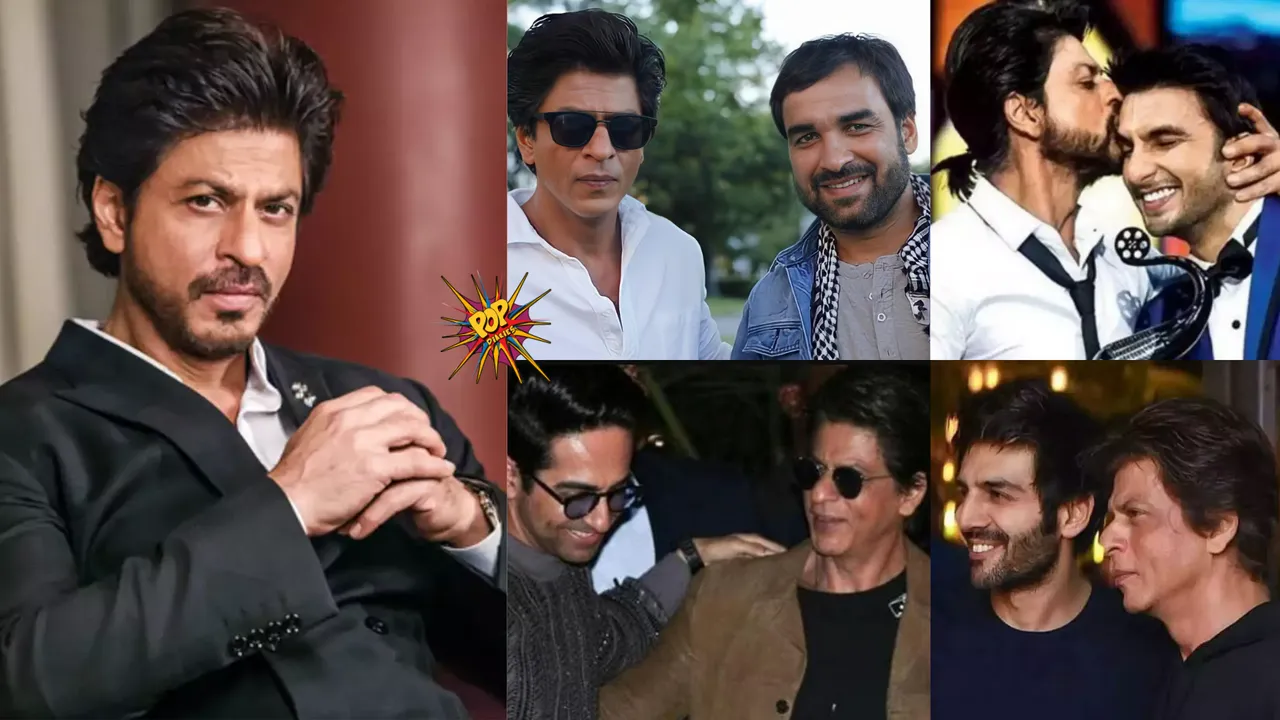 On the occasion of Teacher's Day, let us talk about our King of cinema, King of acting and King of all. No doubt, Shah Rukh Khan is called as world's greatest actor and his career spanning more than 31 years in cinema won him millions of hearts. He is not only admired by common people but also by several other top actors in Bollywood who look up to him as an inspiration, and mentor and consider him as their favourite actor. 
It is an undeniable fact that the world's greatest actor is the perfect inspiration for many out there. Artists like Pankaj Tripathi, Kartik Aaryan, Ayushmann Khurrana, Rajkummar Rao to late actor Sushant Singh Rajput are big fans and admirers of the SHAH RUKH KHAN. 
Following Bollywood Actors Inspired From SRK
Pankaj Tripathi
Addressing SRK as 'Guru' (teacher), Pankaj Tripathi once talked about how he worships Shah Rukh Khan. The time when he acted alongside King Khan to clashing his 'Gurgaon' film with 'Jab Harry Met Sejal' in theatres. The way it's a big achievement in and all.
The Agneepath actor said, "Of course, it is a huge thing that our film is releasing on the same day as him, it is an achievement for us and also, I'm in a central role so that's an achievement too. I worship him, I get inspired by him. It was 'Guru Pournima' yesterday and whom we consider our idol by looking after their work, craft and passion. So yes, if our film comes out with such a person then indeed it's a big achievement." 
ALSO READ: 'Jawan' Beats 'Gadar 2', Shah Rukh Khan Starrer's Pre-Booking Sales Higher Than Sunny Deol Film
Rajkummar Rao
The versatile Rajkummar Rao has several times opened up on being a great fanboy of Shah Rukh Khan And how he inspired him to become an actor, the days when he used to mimic him and watch his movies often. 
Talking about whom he's inspired, the Newton actor once said, "I love Shah Rukh, sir. I am an actor because of him. While growing up in Gurgaon, I used to mimic him. I was so fond of him that when I came to Mumbai for the first time in class XI, I went to Bandra and stood outside Mannat (SRK's home) for hours, hoping to get a glimpse of him. When I became an actor, I got a golden opportunity to meet him at his house. Of course, I have met him several times after that. He is one of the most charming people I have ever met. He makes you feel so special and whoever has met him can vouch for that. Beyond the fact that I love him as an actor, he is a great human being."
Also in the most recent interview, Rajkummar revealed King Khan was one of the reasons he chose to become an actor. The actor said, "Most of the North Indian boys would say that we all could connect with him (Shah Rukh Khan). His characters, his charm, and also his journey."
ALSO READ: Amitabh Bachchan and Shahrukh Khan are running towards something? Or running away from it?
And added, "I think what I got attracted towards is of course him as an actor. But his journey, you know being a Delhi boy, Delhi ka ladka Mumbai mein aake itna bada superstar ban gaya really inspired me and that's one of the reasons I thought of becoming an actor. I fell in love seeing those stories on screen and seeing him playing those characters."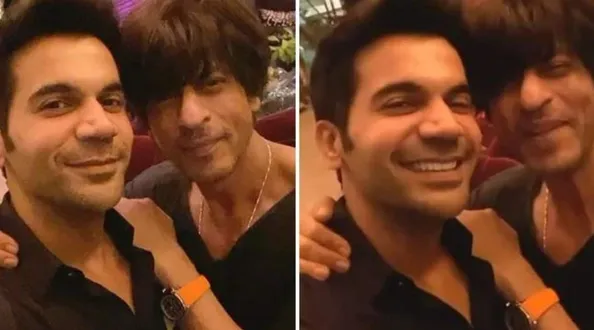 Ayushmann Khurrana
It is known to many and Ayushmann has also several times shared that he is a huge fan of SRK and calls himself a 'Srkian'. Revealing the King of Bollywood is a major reason behind some of his key career choices the actor said, "I am a huge fan of Shahrukh Khan. In fact, I even studied Mass Communication because of him. In my films, I have often dedicated some scenes to him."
Further adding on, Dream Girl actor also revealed that once he stood 3 hours straight in Chandigarh theatres to watch 'Dil Toh Pagal Hai'. He went on a cycle to buy tickets but due to housefull, he stood and watched the whole film. 
ALSO CHECKOUT: SEE INSIDE Pics Of Shah Rukh Khan's Dubai Mansion 'Jannat'
Sushant Singh Rajput
It was widely known that Sushant Singh Rajput was a great fan of SRK and the late actor had also once unveiled he's an actor because of the Jawan star. The journey after becoming an actor... from watching SRK's cinema often to meeting him several times, from dreaming to partying with him once in Mannat to receiving an invitation from SRK himself for an Eid celebration and also once setting the stage on fire by dancing along with the superstar. Being SRKian, Sushant's dreams come true in a most lovely way.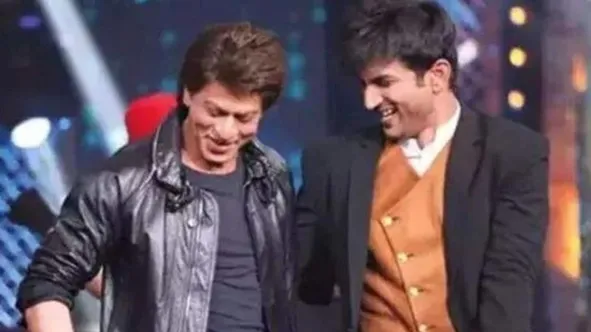 Sidharth Malhotra
Before hitting the screens, Sidharth Malhotra worked as an Assistant Director for King Khan's 'My Name Is Khan'. Talking about how he inspired him to become an actor Sidharth believes that Khan's valuable advice and guidance helped shape him into a better actor. 
Adding on, SRK patted him on the back, Malhotra said, "We met him backstage and he was very sweet to me. He shook my hand and patted me on the back. I am still a big Bachchan fan, even when I meet him now and have an immense amount of love for him. That fanboy in me for Shah Rukh or Bachchan will never die. They have done such brilliant work to inspire all of us."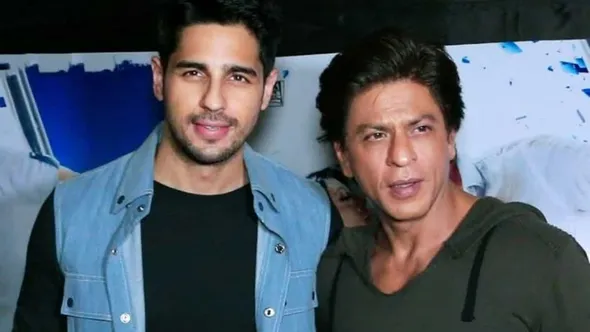 Ranveer Singh
Ranveer never misses a chance to laud SRK and once he shared that if he can do a tiny bit of what King does then his life will be fulfilled. He said, "Shah Rukh Khan has been King for years. You have increased my dignity by taking my name with his. He has inspired me to become an actor, he is an idol. His contribution to Hindi cinema is one-of-a-kind. The way he has earned love and given love, if I can do the tiniest speck of it, my life will be fulfilled."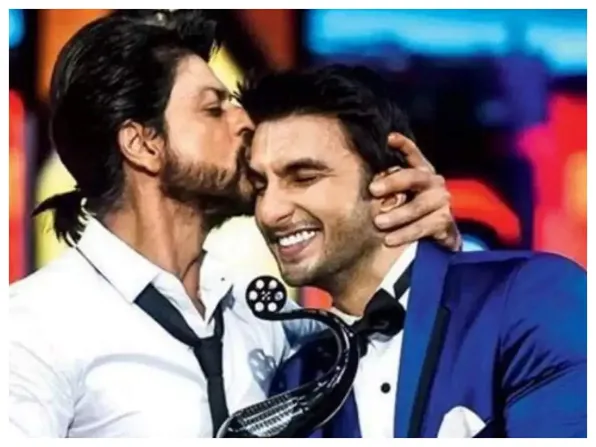 ALSO READ: 10 Moments From The Trailer That Writes Blockbuster On Jawan, Atlee's Directorial Starring Shah Rukh Khan, Nayanthara, Vijay Sethupati's 'JAWAN' TRAILER OUT NOW!
Kartik Aaryan
Also, Kartik has always been a fan of Don actor, revealing the same, he once said by sharing one incident when he first landed in Mumbai and was waiting outside Mannat. The actor said, "It was actually my first day when I came to Mumbai. It was a Sunday. I have always been a fan of Shah Rukh sir. I get inspired by his story that he created his own niche and received love from the audience. So I reached Bandstand the first day thinking I'll see him wave. What happened actually was when he left, he was in his car. While leaving, he waved looking at everyone. Mujhe actually laga ki unhone mujhe dekha (I thought he looked at me)."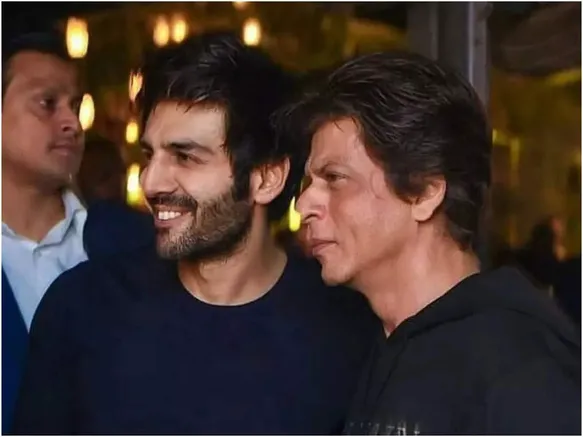 These were a few but Pathaan actor has inspired numerous aspiring actors out there, who all are doing very well in the cinema industry now. Also, not only in Bollywood but even in South India, and massive industries like Hollywood also look up to this superstar! ☆