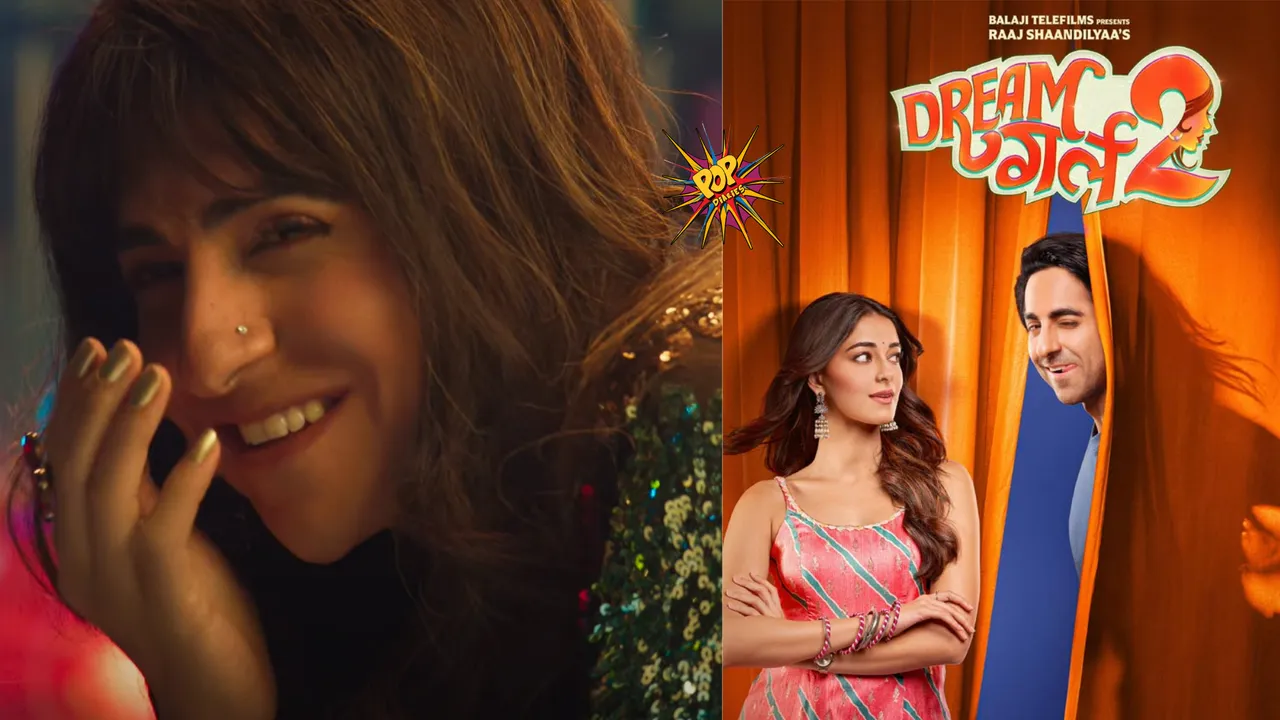 The wait is finally over as the highly anticipated trailer of Dream Girl 2 has hit the internet, leaving fans in splits with its uproarious comedy and star-studded cast. The film brings together the dynamic duo of Ayushmann Khurrana and Ananya Panday, whose on-screen chemistry is sure to work magic on screen.
The trailer boasts bone-tickling dialogue and showcases the hilarious camaraderie of the lead pair. Joining them on this laughter journey are an ensemble of talented actors, including Paresh Rawal, Asrani, Annu Kapoor, Abhishek Banerjee, Manjot Singh, Rajpal Yadav, Manoj Joshi, Seema Pahwa and Vijay Raaz, all geared up to deliver an entertaining performance that is sure to resonate with the audience.
ALSO CHECKOUT: Deepika To Ranveer: List Of Indian Ambassadors For Global Luxury Brands!
"Dream Girl 2 is the most awaited sequel of 2023, and we are thrilled to present this comedy entertainer that will keep the audience laughing throughout," said Ektaa R Kapoor, Joint Managing Director, Balaji Telefilms. "With a stellar cast and Raaj Shaandilyaa's brilliant direction, we are confident that this film will be the comedy highlight of 2023," she added.
Leading actor Ayushmann Khurrana also expressed his excitement, saying, "Dream Girl 2 has been a joyride from the beginning. The script is hilarious, and I'm elated to bring laughter and entertainment into the lives of our fans once again.
Lead actress Ananya Panday shared her thoughts on the project, saying, "Working on Dream Girl 2 was an absolute blast, and I can't wait for the audience to witness the fun we had while filming this comedy extravaganza."
ALSO WATCH VIDEO: Deepika Padukone Saying Husband Ranveer Dialogues Is So Cute!
Director Raaj Shaandilyaa expressed his excitement for the film, stating, "Dream Girl 2 is a laughter riot from start to finish, and we have put our heart and soul into creating an unforgettable cinematic experience."
Balaji Telefilms becomes the pioneering production house, setting a new standard of disruptive and thrilling partnership with Meta. The collaboration includes innovative initiatives like the #ReelWala Trailer, a full-blown press and PR event, and a captivating cinematic trailer launch experience at the Meta office. By recognizing each other's vast audience reach and commitment to delivering engaging content, both entities strive to break barriers and explore novel avenues to share their compelling stories with moviegoers.
WATCH THE TRAILER HERE BELOW:
The trailer has generated immense buzz, and it has been hailed as the comedy film of 2023. Audiences are eagerly waiting for the film's release on 25th August 2023. Dream Girl 2 is directed by Raaj Shaandilyaa and Produced by Ektaa R Kapoor and Shobha Kapoor.
SYNOPSIS:
In today's new world, everyone is struggling day and night to secure his/her future. Our boy Karam is from a small-town Mathura... who is serious in life, but life is not taking him seriously. He has a unique talent for singing and speaking in a female voice. He lives with his father and has borrowed money from nearly everyone on the planet and loves a girl whose father wishes to see her settled well in life. He dons the role of Pooja as the only way out!  This intense love of so many people for Pooja creates wild chaos in Karam's life! The narrative is laced with a hilarious comedy of errors and the laugh riot picks up from there on, making it even funnier!
ALSO READ:
DEETS INSIDE: Meena Kumari Shot Pakeezah In Her Worst Health Condition
Rich To Poverty, All About Greatest Actor-Filmmaker Bhagwan Dada!