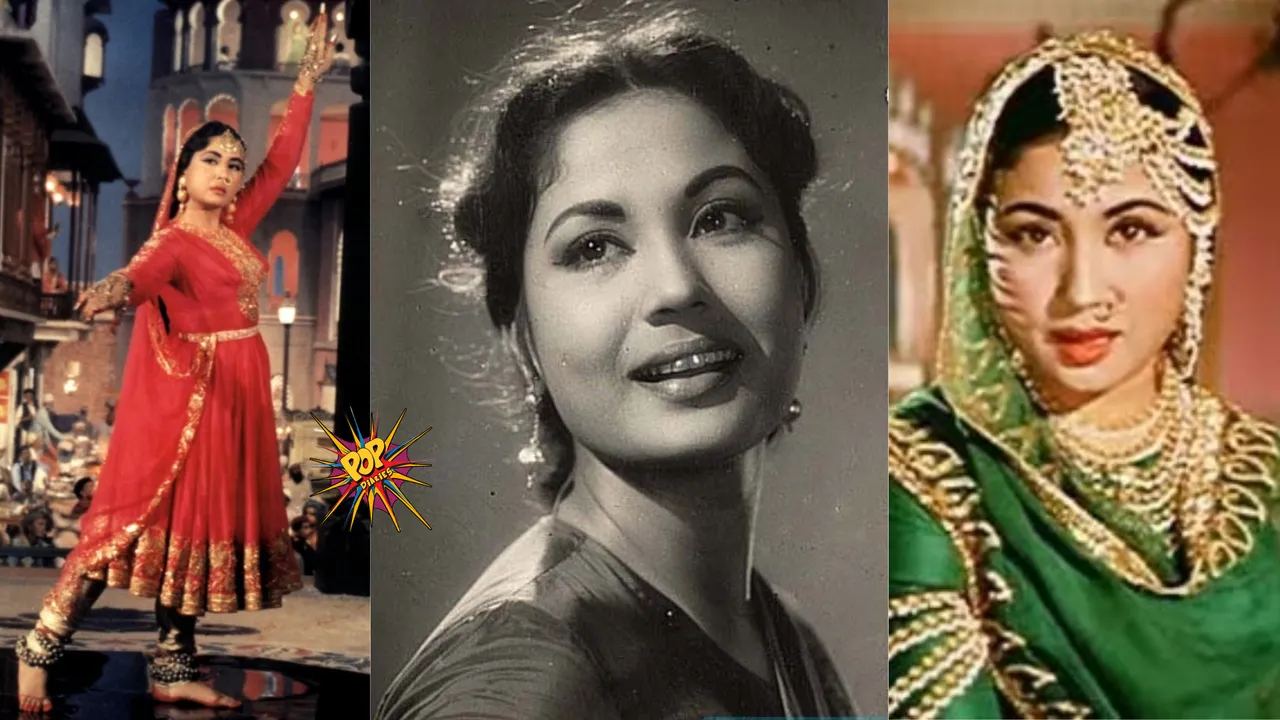 Mahjabeen Bano aka Meena Kumari, is widely known as 'The Tragedy Queen' but not that, she was one of the greatest actresses in the history of Indian cinema. Starring in over 90 films in her 33 years of film career from childhood to adult and delivered some exceptional films like Baiju Bawra, Parineeta, Kaajal, Sahib Bibi Aur Ghulam, Pakeezah, Phool Aur Patthar, Mere Apne, etc which made her the recipient of four Filmfare Awards in the Best Actress category.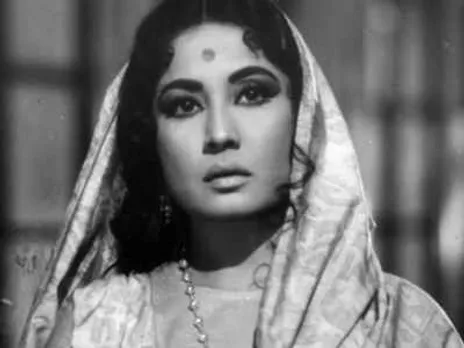 And on the occasion of Meena Kumari's birthday, rather than walking down memory lane with her best roles and movies which any movie buff worth their salt would be well aware of, let's instead revisit a moment that will grow your respect for the actress more.
Many don't know that Meena Kumari shot one of her last films Pakeezah (1972) in her worst health condition. Diagnosed with liver cirrhosis, she was very sick during the shoot of the movie and after every shot, a unit hand would rush to her with a chair.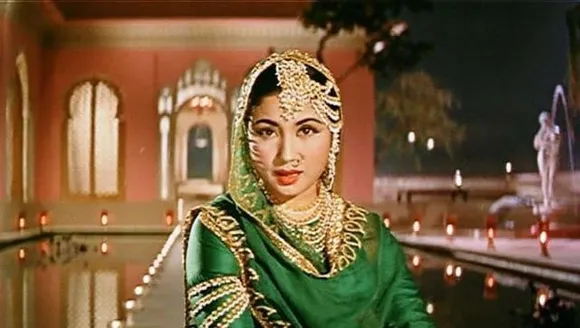 ALSO READ: Rich To Poverty, All About Greatest Actor-Filmmaker Bhagwan Dada!
Also, while shooting for the last song Teer-e-Nazar her health condition was so critical that she collapsed on the sets due to which many times even Meena Kumari's body double was used for several scenes. Just like Padma Khanna, who was personally trained by her for the scene, and whose body dimensions matched hers was brought in as the body double.
The director of Pakeezah and Meena Kumari's husband Kamal Amrohi's son Tajdar Amrohi had once revealed about one of the scenes from the movie where Sahibjaan runs away from her nikah with Salim (Raaj Kumar), a background dancer was used to play a boy double. And also, while shooting for the song Aaj Hum Apni Duaon Ka Asar, it was strenuous for her as she was twirled around and dropped into another actor's arms due to which many of her close-ups were taken in the sitting position.
Talking about one more track's shoot Chalo Dildar didn't have to focus on her face even once but then too its output had a surreal quality and the one who watched the film literally no one, yes, no one can say that Meena Kumari was extremely sick at this level where she also collapsed on the sets. Such dedication of classic superstars for not just taking this as a movie but as their whole life is what should be learnt by today's actors from them. Words aren't enough about how tons of respect they deserve from us, huge applause!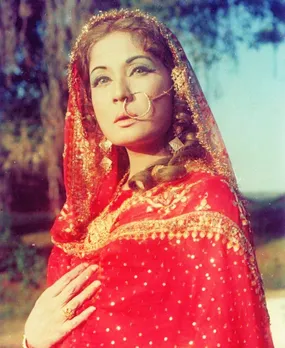 It is also said that apart from acting, Meena Kumari also looked after designing the costumes for the movie – voluminous, elegant and just appropriate for the era; the iconic outfits still hold a place of their own in the minds and hearts of the viewers. 
 ALSO READ:

Iconic Films To Watch Of Glorious Veteran Actress Mumtaz Askari!
Another unknown fact, the film was in the making for almost fourteen years because of its initial days of filming that was supposed to be shot in black and white had to then change to colour due to much time passed from the muhurat to the final making. Another reason for the halt was due to the troubles happening between Kamal Amrohi and Meena Kumari's relationship. The actress got convinced to finish the shoot for Pakeezah after a meeting set by Sunil Dutt and Nargis Dutt. 
Adding on, it was Kamal Arohi's most ambitious project which had his personal connection to it. He dedicated the movie to his wife Meena Kumari, talking about their relationship's ups, downs and many turbulence over the years. 
Unfortunately, in a saddening turn of events, we lost Meena Kumari on March 31, 1972, shortly after the film's release.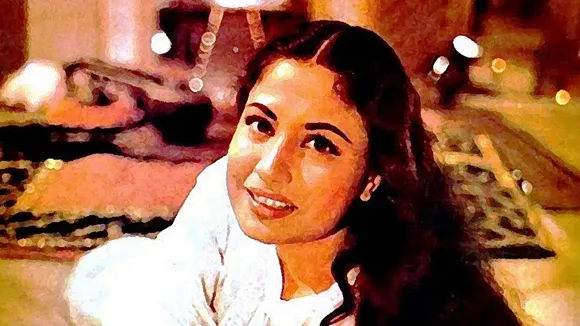 And here remembering our iconic actress Meena Kumari on her 90th birth anniversary.
ALSO READ:
RARKPK: Karan Johar Reacts On Veteran Superstar Actors Dharmendra-Shabana Azmi Kiss Scene, 'No Questions…'
From Bollywood To South Indian Cinema, 22 Indian Actresses Who Gracefully Romanced On-screen With Both Father And Son!