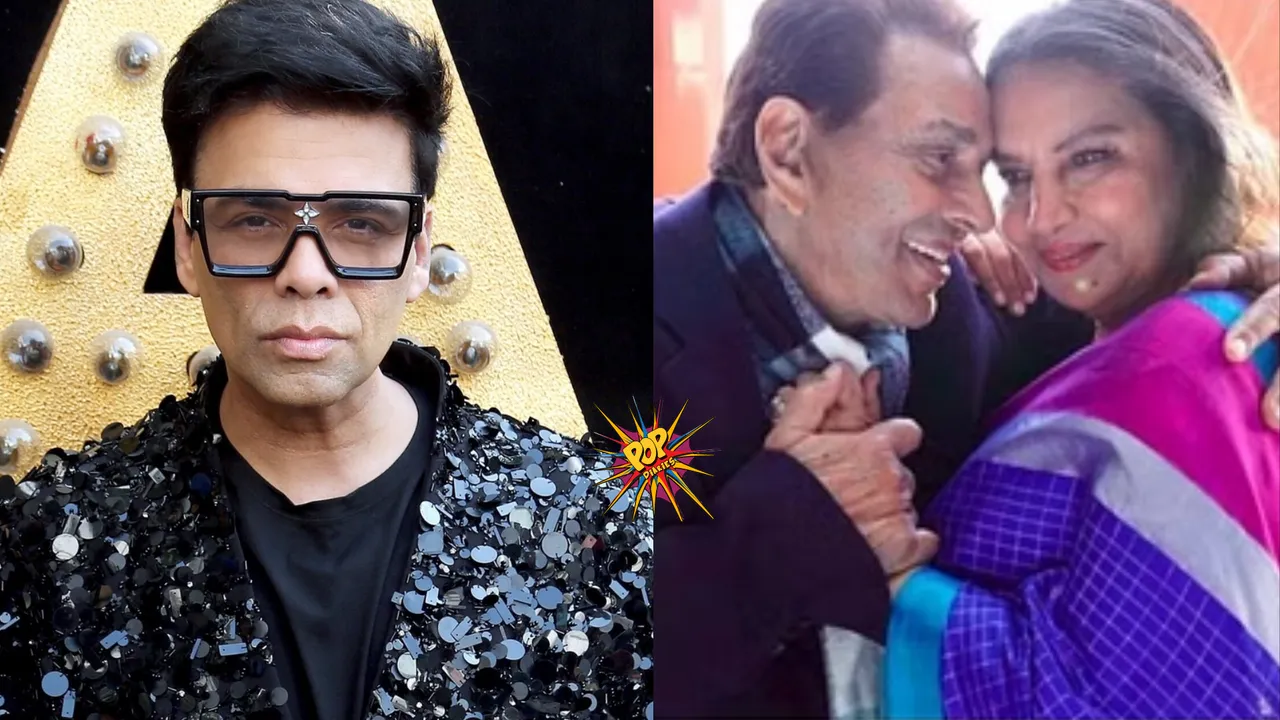 'Rocky Aur Rani Kii Prem Kahani' directed by Karan Johar starring Ranveer Singh and Alia Bhatt in the lead is loved by the audience a lot and the one who equally gave tough to the lead pair was the veteran superstars Dharmendra Deol and Shabana Azmi. The audience was equally cheering for this pair and was happy to see them whenever both were appearing onscreen.
But the unexpected surprise which came for the viewers in theatres was that lip-lock scene between timeless stars and later on, it became a talk on social media. Now, the director has shared on the same unveiling about he didn't really have to convince Dharmendra and Shabana Azmi for the kissing scene. 
ALSO READ: Rich Star  To Poverty, All About Greatest Actor-Filmmaker Bhagwan Dada!
Karan Johar Reacts 
During an interview with a leading media portal, Karan said, "Two great veterans just performing with absolute aplomb, no questions asked. I needed it to be a pack. One of my all-time favourites is Abhi Na Jao Chhod Kar and it had to be their song because that's what she says in the dialogue about Mall Road walks, their re-run, their favourite song. And that became the thematic kind of connection of Rocky (Ranveer Singh) and Rani (Alia Bhatt) as well."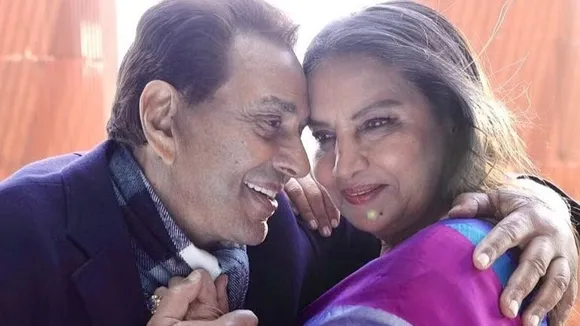 ALSO READ: Iconic Films To Watch Of Glorious Veteran Actress Mumtaz Askari!
In a different interview, even an 87-year-old actor opened on the lip-lock scene, he said, "I am hearing that Shabana and I have surprised the audience with the kissing scene, and at the same time they have even applauded it. I think people weren't expecting it and it came very suddenly which is why it created an impact. The last time I did a kissing scene was in Life In A Metro with Nafisa Ali and at that time too people had appreciated it." 
Dharmendra further added, "I did not get excited (laughs). We understood it and I realised that it was something that the film required and wasn't forcefully put in and I said I would do it. Also, I believe there is no age for romance. Age is just a number and two people irrespective of age will show their love for each other by kissing. Shabana and I both did not feel any kind of awkwardness while doing it as it was very aesthetically shot."
In the movie, Shabana Azmi plays Dharmendra's long-lost lover who reunites with him several years later which sparks a delightful chemistry between the pair. 'Rocky Aur Rani Kii Prem Kahani' is doing wonders on screens with its pure full-package of entertainment ever since its release, which hit the theatres on 28 July 2023.
ALSO READ:
Karan Johar's 'Rocky Aur Rani Kii Prem Kahani' Is Simply Magical! Here's How the Audience Is LOVING IT
'Zinda Banda': 5 Things We Loved About Jawan's First Mass Massive Number & Check out The Netizens Reactions