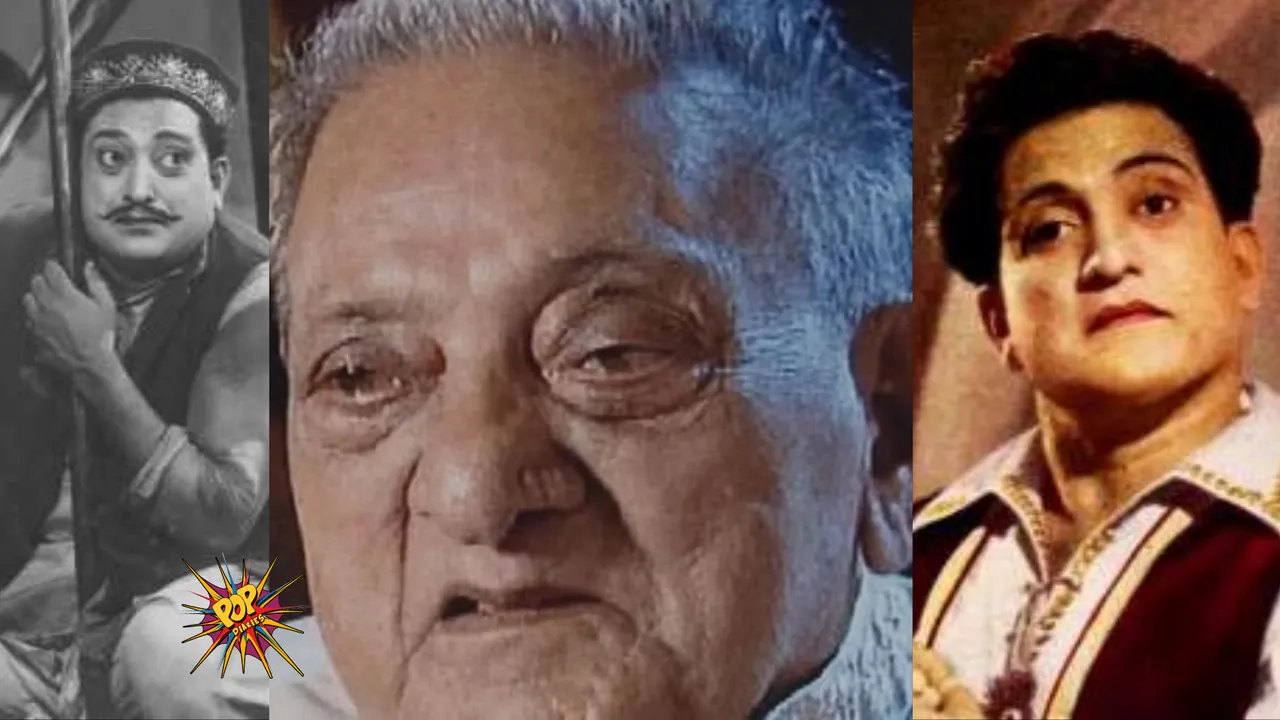 There are several veteran superstars who spent their last years in poverty due to a lack in finding work or mainstream roles. One such great filmmaker and actor is Mr Bhagwan Dada mononomously known as Bhagwan.
Bhagwan Abhaji Palav
Born as Bhagwan Abhaji Palav in a Maharashtrian family in Amravati, Maharashtra. Son of a textile-mill worker, who also followed his father's footsteps as a labourer at a mill but with big dreams of films and also a wrestler enthusiast from which he got the name of 'Bhagwan Dada'. 
With a dream to enter the film industry, Bhagwan Dada made his debut in Criminal through which his silent-era films journey started. As he learnt filmmaking so began his career by making low-budget films and he himself used to plan everything from arranging meals to designing the costumes of the cast, which he did on his own. That earned him the popularity of being a prominent filmmaker-actor with low-budget movies that became blockbusters.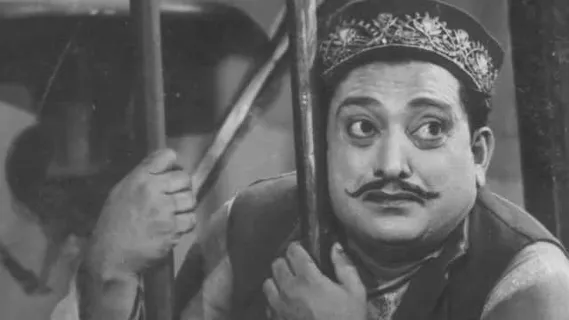 In 1938, he co-directed his first film titled Bahadur Kisan with Chandrarao Kadam, then went on to direct low-budget Stunts and action films that became popular with the working classes in the 40s to 50s. To note one of the best works in the period was the Tamil film Vana Mohini in the year 1941. 
Gaining success as a filmmaker and actor, in the year 1942, Bhagwan Dada also became a producer with Jagruti Pictures and later in the year 1947 he purchased a land in Chembur and set up his Jagruti Studios. 
On the legendary actor Raj Kapoor's advice, Bhagwan made a social film Albela (1951) and also acted alongside Geeta Bali which went on to become one of the biggest hits of the year. His famous dance on 'Shola Jo Bhadke' became a sensation and it is remembered even today. 
Bhagwan Dada then went on to make blockbusters like Jhamela (1953) and Bhagam Bhag (1956), all his success and notable works earned and made him an owner of 7 luxurious cars and a Juhu sea-facing 25-room bungalow.
ALSO READ: From Bollywood To South Indian Cinema, 22 Indian Actresses Who Gracefully Romanced On-screen With Both Father And Son! 
But in the late 50s, he could not maintain his chain of success and his films weren't making good at the box office. So went on to take up whatever roles he was getting to perform in, excluding movies like Jhanak Jhanak Payal Baje (1955), Chori Chori (1956) and Gateway of India (1957) none of his other characters were noticed. 
And this made Bhagwan Dada leave with no money which made him give up on producing and directing films and also had to sell his bungalow and cars after which he went on to stay in a dilapidated chawl located in Dadar, Mumbai. Many of his colleagues, and associates from the film industry left him in his time of need but stars like C Ramchandra, Om Prakash, and lyricist Rajinder Krishan continued to meet Bhagwan even in his chawl.
At a period when the cinema industry had largely been forgotten Bhagwan Dada took his last breath at the age of 89 in the year 2002 had suffered a massive heart attack. 
And in 2016, Bhagwan Dada's biopic was made in the Marathi film industry with a movie titled Ekk Albela.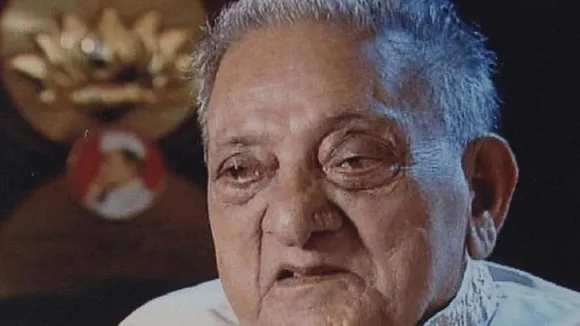 It was the story of one such legendary superstar who served their best to our Indian film industries but then was forgotten because of a lack of opportunities. But I want to let each one of them know that, you all make us very proud with your vast outstanding contributions that overwhelm us whenever we go through reading about such personalities. Whatever that has been faced you all can never be given back or bring back your lives but can tell one thing that 
You all did very great, made our Indian Cinema proud and we are ever THANKFUL for it! Forever in our hearts!
ALSO READ:
'Zinda Banda': 5 Things We Loved About Jawan's First Mass Massive Number & Check out The Netizens Reactions
Karan Johar's 'Rocky Aur Rani Kii Prem Kahani' Is Simply Magical! Here's How the Audience Is LOVING IT