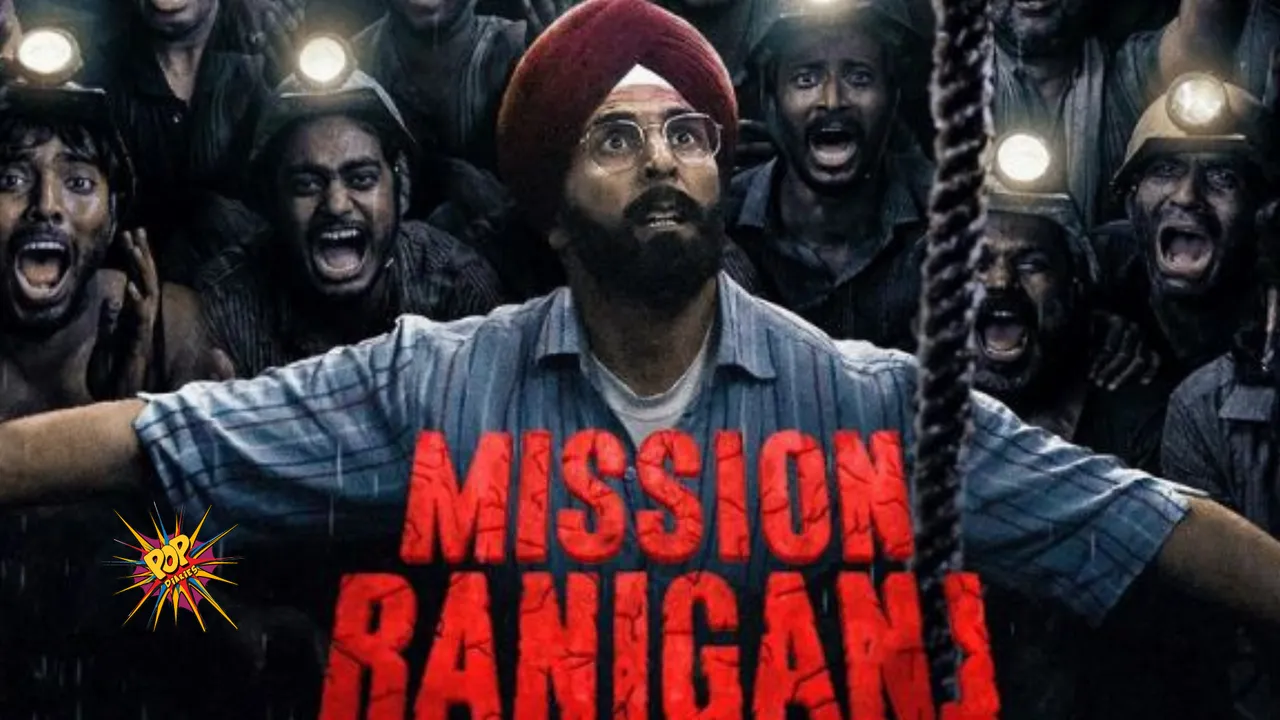 The teaser of 'Mission Raniganj: The Great Bharat Rescue' is effortlessly setting the internet on fire with a massive 40M views within 24 hours. Not just this, the hashtag #MissionRaniganj has constantly been trending on YouTube & Twitter in the top 5 trends as the fans have not stopped talking about the teaser. 

Bollywood's charismatic and versatile actor, Akshay Kumar, joins hands with Pooja Entertainment for a third time. The actor has long been a shining star in the Indian film industry, while Pooja Entertainment is known for its impressive lineup of thought-provoking films like Bell Bottom, Cuttputlli, Jawaani Jaaneman and so on. The duo once again teamed up to captivate audiences worldwide with 'Mission Raniganj: The Great Bharat Rescue.

ALSO READ: Akshay Kumar, The Master Of All Genres, 5 Films That Prove His Versatility

Inspired by a real-life hero late Shri Jaswant Singh Gill, played by Akshay Kumar. He played a vital role in rescuing miners trapped in a flooded coal mine in Raniganj in November 1989. This remarkable mission is documented as one of the world's most successful rescue operations against all odds.

 

Akshay Kumar and Pooja Entertainments, "Mission Raniganj: The Great Bharat Rescue," is based on a gripping true story about an incredibly challenging mission. The teaser promises an exciting ride full of suspense, bravery, and the determination to overcome tough obstacles. Pooja Entertainment's movies often remind us that real-life stories can be just as incredible as fiction, and the teaser of the film promises to be one. 

ALSO READ: From Shah Rukh Khan to Rajkummar Rao: Anti-Heroes Who Defined Power and Redemption on Screen

Akshay Kumar's portrayal of this unsung hero, breathing life into the legendary tale of bravery and triumph, has excited the fans, with comment sections pouring in with love and immense appreciation. The stellar supporting cast showcased in the teaser, along with the powerful and heart-thumping BGM, sure has left the fans eagerly anticipating the release of the film.

Pooja Entertainment's Jaccky Bhagnani and Deepshikha Deshmukh have always been known to knit-pick films with good content, gripping storylines and edge-of-the-seat suspense, all of which can be seen in the teaser of  "Mission Raniganj: The Great Bharat Rescue."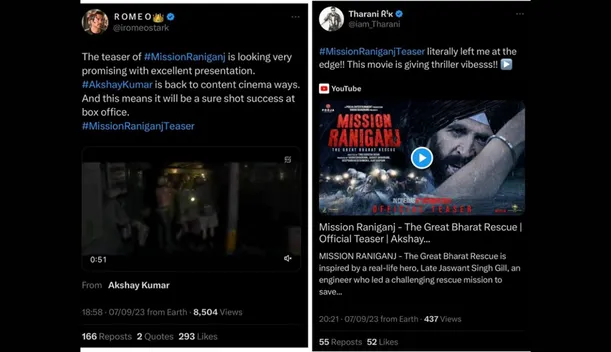 ALSO READ: INDIAN-ORIGIN Presidents, Global Leaders To Top CEOs Who's Making Us Proud!
Additionally, with the recent release of the blockbuster "OMG 2," Akshay Kumar proves yet again why he is considered a true icon of Indian cinema. He once again stands out for his discerning choice of roles that not only entertain but also enlighten. Furthermore, the anticipation has surged as Akshay Kumar collaborates with Tinu Suresh Desai, who previously directed "Rustom," a film that clinched the National Award. 
Vashu Bhagnani Presents, A Pooja Entertainment Production - 'Mission Raniganj,' produced by the powerhouse team of Vashu Bhagnani, Jackky Bhagnani, Deepshikha Deshmukh, and Ajay Kapoor, and directed by Tinu Suresh Desai. This cinematic marvel is set to hit theatres on October 6th, 2023.
Teachers Day Special: From Rajkummar Rao To Pankaj Tripathi, These Bollywood Actors Look Upto Shah Rukh Khan As Their Mentor in Life And Career!