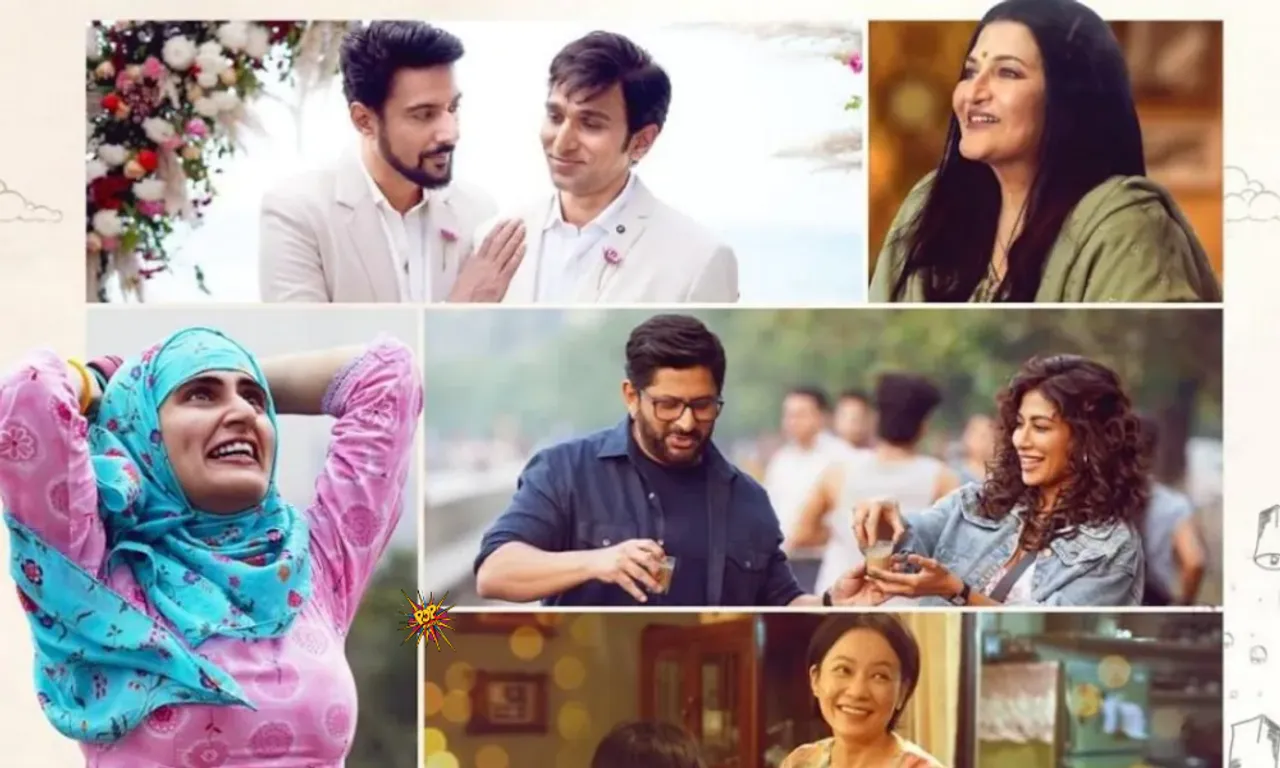 Adapted from hit Amazon Prime Video series Modern Love, Modern Love Mumbai web-series, is inspired by essays from the New York Times column and has released on Amazon Prime with huge expectation.
Directed by Shonali Bose, Hansal Mehta, Vishal Bhardwaj, Alankrita Shrivastava, Dhruv Sehgal and Nupur Asthana, Modern Love Mumbai presents six diverse stories dealing with aspiration, relationships, betrayal, identity with one common thing - LOVE, set in the beautiful city of Mumbai.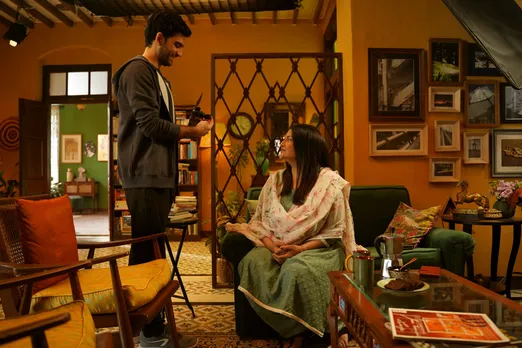 The first episode of Modern Love Mumbai features 'My Beautiful Wrinkles' which is directed by Alankrita Shrivastava (Lipstick Under My Burkha) and tells the story of a 20 something who has a chance encounter with a 60+ woman (Sarika Hassan) that puts his life into topsy-turvy, eventually leading him to get sexually attracted to her and insecurity. Though we have seen multiple stories before, My Beautiful Wrinkles has poor screenplay with not-so convincing story telling otherwise could have been tighter and better executed.
The second episode 'Baai' is the slightly better version of 'My Beautiful Wrinkles'. 'Baai' tells the story of a Maanzu (Pratik Gandhi), who is a gay and is always looked down upon by people. His life takes an unexpected turn when he meets his love in Goa. The emotional drama is directed by Hansal Mehta which passable as it uplifted by enthralling performance by Pratik Gandhi.
Impressing the audience with Omkara, Kaminey, Vishal Bhardwaj takes a different approach for "Mumbai Dragon" as he focuses on the Chinese community settled in Mumbai. Though it is a hatke story which is interesting but eventually falls flat. The next one is "I Love Thane" which is probably the weakest of all as the story moves at a snail pace. The only silver lining is the chemistry between Masaba and Ritwik which makes it a one-time watch.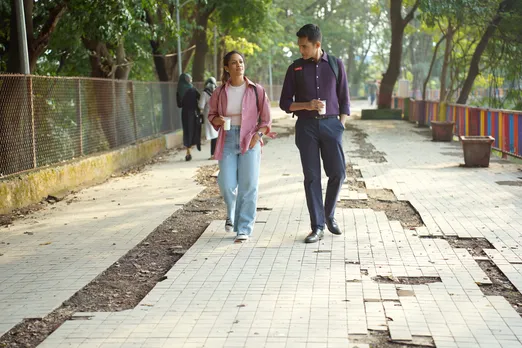 The best of the lot is Raat Rani which has Fatima Sana Sheikh playing the character of Kashmiri girl who is left by her husband Lufti (Bhupendra Jadawat) as he is bored of her. Hats off to the writer Nilesh Maniyar and director Shonali Bose for keeping us entertained and salute to Fatima Sana Sheikh for giving her career's best performance as she nails the character.
The last episode "Cutting Chai" is the story of 40 plus odd couple (Arshad Warsi and Chitrangda Singh) who shine in the husband-wife everyday quarrel. After Raat Rani, this one is the second best, thanks to the enduring performances by both leading actors.
Modern Love Mumbai has six episodes with each episode's run time being close to 45 minutes. The characters played by each actors is relatable as you might come across them in real life. The only thing which I felt was the few unconvincing stories along with weak editing which could have used to make the anthology much shorter and crispy. However, it is the brilliant performances from the star cast and beautiful cinematography of Mumbai gives enough reason to watch Modern Love Mumbai
The Modern Love Mumbai is produced by Pritish Nandy Communication and is currently streaming on Amazon.