BTS x Snoop Dogg collaboration has been confirmed and it will be a thrilling masterpiece.
The History maker BTS has become popular internationally. Many well-known artists from different countries want to collab with them. After BTS x THANH "Danger – (MO-BLUE-MIX)", BTS x Steve Aoki – "MIC Drop (Remix)", BTS x The Chainsmokers -"Best Of Me", BTS x Halsey – "Boy With Luv", BTS x Lauv "Make It Right", BTS x Coldplay – "My Universe", BTS x Megan Thee Stallion- "Butter Remix". Now we will get BTS X Snoop Dogg.
American Rapper Snoop Dogg recently made an official announcement about his collaboration with the BTS.
Snoop Dogg confirmed the news to The A.V. Club. He said:
The BTS experience you keep talking about. I'm going to let them tell you about it. It's official like a referee with a whistle. I love that entertainment world. It's good music. It's [a] vibe. I make good music. They make good music. And we end up doing this. This is what it's always about, bringing our worlds together."
Here is the previous Snoop Dogg discussing BTS' request for a collab below:
Fans are already thrilled after hearing the announcement:
The release date and schedule have not been revealed yet!!
They gave their powerful performances on their greatest hit songs throughout their incredible career.
This popular group got debuted in 2013 and till now taken numerous awards. They became the best-selling musical artist in South Korean history and hold five multi-Million albums and five Platinum streaming singles. In the United States, BTS is the first Korean group to receive RIAA certification, and currently holds one Triple Platinum single, one Double Platinum single, three Platinum albums, three Platinum singles, three Gold singles, and one Gold album.
They were honored with Mnet Asian Music Awards, 29 Melon Music Awards, 24 Golden Disc Awards, 20 Seoul Music Awards, six Korean Music Awards, 19 Gaon Chart Music Awards, nine Billboard Music Awards, six American Music Awards, and six MTV Video Music Awards. BTS is also the first group in history to win Top Song Sales Artist at the Billboard Music Awards and earn five consecutive wins for Top Social Artist.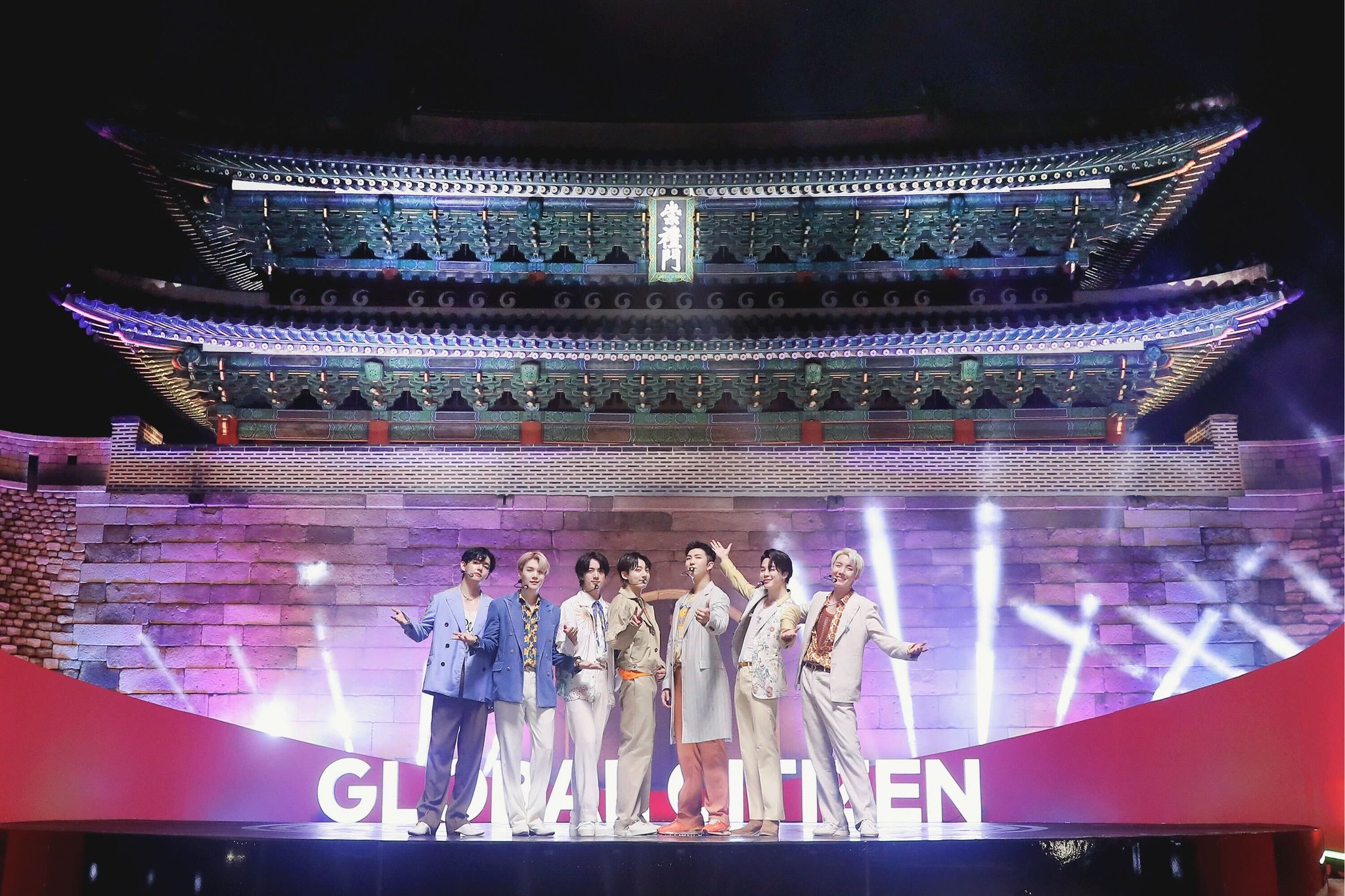 In Japan, BTS is the first male foreign artist to receive a Million certification for a single, and is the only foreign artist to receive Diamond certification for a single; the group additionally has three multi-Platinum singles, two multi-platinum albums, two Platinum albums, and six Gold albums in the country. In the United Kingdom, BTS is the first Korean group to receive BPI certification, and currently holds one Platinum single, three Silver singles, five Silver album certifications, and three Gold album certifications.
They also recently broke their own record for the most followers on Instagram for a music group. They set the record back in April 2021 with 40,220,226 followers on their official Instagram account. In February 2022, they broke the record with 60,151,959 followers.
The group has also broken the record for the most followers on TikTok for a music group. They are officially the most followed music group on the platform, and they had 45.7 million followers in February 2022. They are also the 16th most-followed account out of all of TikTok's users, excluding TikTok's own account.
According to recent reports, BTS will also visit India soon for the 2022 world tour and it will be their first concert in India.
About Snoop Dogg
Snoop Dogg whose real name is Calvin Cordozar Broadus Jr was born October 20, 197. He is an American rapper, songwriter, media personality, actor, and entrepreneur.
He got fame in 1992 when he featured on Dr. Dre's debut solo single, "Deep Cover", and then on Dre's debut solo album, The Chronic. Broadus has since sold over 23 million albums in the United States and 35 million albums worldwide.
His debut solo album, Doggystyle, produced by Dr. Dre, was released by Death Row Records in November 1993 and debuted at number one on the popular albums chart, the Billboard 200, and on Billboard's Top R&B/Hip-Hop Albums chart. Selling 800,000 copies in its first week, Doggystyle was certified quadruple-platinum in 1994 and bore several hit singles, including "What's My Name?" and "Gin and Juice". In 1994, Death Row Records released a soundtrack, by Broadus, for the short film Murder Was the Case, starring Snoop. In 1996, his second album, Tha Doggfather, also debuted at number one on both charts, with "Snoop's Upside Ya Head" as the lead single. The next year, the album was certified double-platinum.
Snoop is an avid sports fan, including hometown teams Los Angeles Dodgers, Los Angeles Lakers, and USC Trojans, as well as the Pittsburgh Steelers. He is also a fan of the Las Vegas Raiders, Los Angeles Rams, and Dallas Cowboys, often wearing a No. 5 jersey and has been seen at Raiders training camps. He has shown affection for the New England Patriots, having been seen performing at Gillette Stadium.
Snoop Dogg regularly appears in real fur garments, especially large coats, for which he attracts criticism from animal welfare charities and younger audiences. In a video podcast in 2012, the rapper asked "Why doesn't PETA throw paint on a pimp's fur coat". In 2014, Snoop Dogg claimed to have become a vegan. In June 2018, he performed at the Environmental Media Association (EMA) Honors Gala. While he was performing, the logo for Beyond Meat was displayed on the screens behind him. In 2020, Snoop Dogg invested in vegan food company Original Foods, which makes Pigless Pork Rinds, which he has said are a favorite.He is an ambassador for the vegan brand Beyond Meat.
He has been an active entrepreneur and investor. In 2009, he was appointed creative chairman of Priority Records. In the year 2013 he and his brand manager Nick Adler released an app, Snoopify, that lets users plaster stickers of Snoop's face, joints or a walrus hat on photos. Adler built the app in May after discovering stickers in Japan. As of 2015, the app was generating $30,000 in weekly sales.