World popular BTS to visit India soon for 2022 world tour and it will be their first concert in India. Bollywood star Priyanka Chopra left fans speculated at Global Citizen Concert.
BTS has given a beautiful surprise to all Indian ARMY with the news that they will be soon visiting India this year as a part of their world tour.
Recently at the Global Citizen Concert, Priyanka Chopra also left Indian ARMY speculated that BTS will visit India soon. This hunch came after Priyanka Chopra's appearance at the Global Citizen Festival after Boys performance. Priyanka chopra was a presenter.
BTS left the army ecstatic with their pre-recorded performance from Seoul, audiences were amazed with their performance on Butter, "Permission to Dance," and "My Universe," a song from their brand-new collaboration with British band Coldplay, virtually.
Bollywood actor Anil Kapoor made a special appearance just before the K-pop group's performance, and ARMY is now certain that BTS will perform in India. That's how it is! Nothing is established yet, although there is a concept known as "wishful thinking" and the power of manifestation.
Additionally, Chris Martin of Coldplay recently spoke out about the septet and their collaboration, which BTS singer RM revealed was dedicated to the Army. In a 12 minute documentary, he said, "It's very special to me that the most popular artists in the world speak Korean and are like a group of brothers, not from the West. It feels very hopeful to me, in terms of thinking of the world as one family. Then, of course, when you see who they are and their songs, it's really a message of togetherness, and being yourself."
Previously in Novememer 2021, it was reported by Asian Community News (ACN) Network, that BTS will be visiting India and it will be the first country in Asia or the world to host the event.
The outgoing director of the Korean Cultural Centre in India (KCCI) Kim Kum Pyoung in a video message, "I am sure that you will meet BTS right after the Corona pandemic. I am sure that India will be the first destination for BTS on their next round of world tour."
Kim stated that BTS' excellent congratulatory messages this year encouraged K-pop fans. BTS written a letter in which they hinted a visit while complimenting the organisers of the "K-Pop India Contest" as well as Indian fans for their enthusiasm for K-Pop.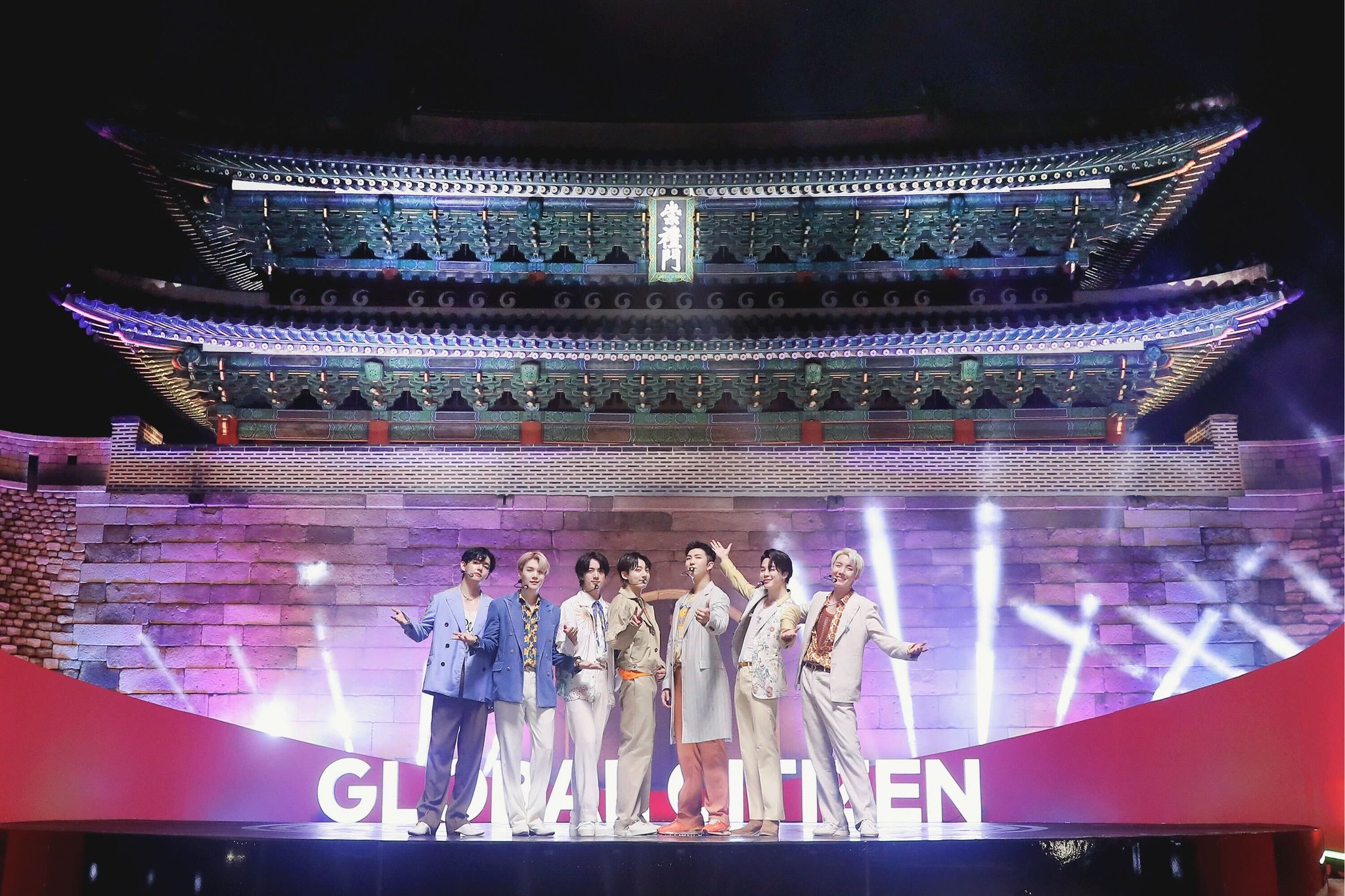 They further added, "We are pleased and proud that this K-Pop event is taking place during such difficult times. We are grateful that many people in India have shown such great interest and passion for K-Pop. We will be coming to India with music and a cool stage that will move and comfort you during these tough times." "Thank you, 'Army' in India. There will be more great music to heal and inspire you. Please keep cheering for us."
BTS will perform concerts in Asia, the US, Europe, Australia, Canada, and Latin America. India could be the first of the BTS's ten Asian destinations, or the world tour could get off in Asia, with India being the first country to host it.
Indian Fans are totally excited for their visit to India!!
The location of the BTS event in India, on the other hand, remains a secret. But Mumbai or Delhi might be the best place for the concert.