V spies on ARMYs during the live broadcast and also revealed details about his upcoming mixtape.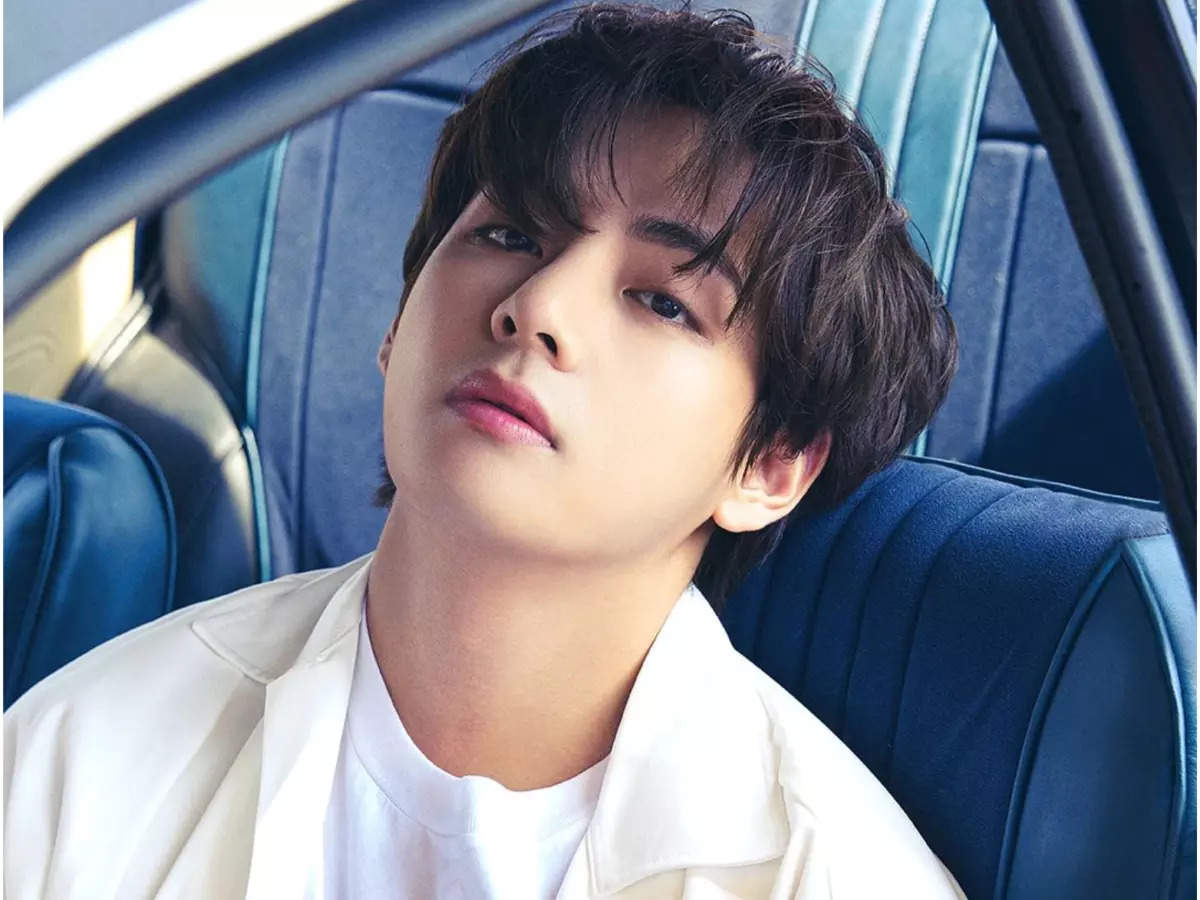 On 19th March held a live broadcast named Surprise! BTS. The members discussed everything from their PERMISSION TO DANCE ON STAGE – SEOUL concerts to Pokémon.
Although Jin couldn't be there in person as he got a fracture on his left index finger during his daily activities and visited the emergency room at a hospital nearby for examination and treatment on Friday, March 18. He was there in spirit as his BT21 character RJ.
All the members tried out the clappers used by fans at their "PERMISSION TO DANCE" at the Seoul concert. V knew all about ARMY's struggles of folding the clapper into its proper shape.
V revealed he learned all of this while watching some ARMY's vlogs of their experience at the concert!
I saw that ARMYs shoot logs and stuff.
He admitted that he "searches and watches concert vlogs these days," which means some lucky fans have been the star of his YouTube binge-watching sessions.
After forty-five minutes of entertaining fans, the members were ready to wrap up their life and order a meal, but first V had exciting news to share.
V shared that he wrote two new songs in 30 minutes all the members were impressed, but RM asked the question on everyone's mind.
RM: "V, you're going to release it aren't you? I've listened to many of the songs written by V, but V said that he doesn't like those songs after a year."
Recently, on Weverse, V gave an update about his mixtape. Sadly, he has deleted many of the in-progress songs that fans have fallen in love with.
Ah lol all the songs I upload are not going on the mixtape, I deleted them after uploading it
I apologize in advance, I don't even remember 😅
While encouraging V all members asked him to release his songs, saying that being "hesitant" is counterproductive.
V doesn't dislike his past songs, rather he has high standards for his music. Although he still likes his older work, he thinks that his new music is an improvement.
In reply, RM spoke these words of wisdom; "Of course, today's you is better than yesterday's you." 
Despite being at the height of their careers, BTS's members never stop looking for ways to grow and improve, both musically and as individuals.
BTS recently also successfully wrapped up 'BTS PERMISSION TO DANCE ON STAGE- SEOUL' which was their first concert with a live audience in Korea in approximately 2 ½ years since BTS WORLD TOUR 'LOVE YOURSELF: SPEAK YOURSELF' [THE FINAL.] They gave their powerful performances on their greatest hit songs throughout their incredible career.
This popular group got debuted in 2013 and till now taken numerous awards. They became the best-selling musical artist in South Korean history and hold five multi-Million albums and five Platinum streaming singles. In the United States, BTS is the first Korean group to receive RIAA certification, and currently holds one Triple Platinum single, one Double Platinum single, three Platinum albums, three Platinum singles, three Gold singles, and one Gold album.
They were honoured with Mnet Asian Music Awards, 29 Melon Music Awards, 24 Golden Disc Awards, 20 Seoul Music Awards, six Korean Music Awards, 19 Gaon Chart Music Awards, nine Billboard Music Awards, six American Music Awards, and six MTV Video Music Awards. BTS is also the first group in history to win Top Song Sales Artist at the Billboard Music Awards and earn five consecutive wins for Top Social Artist.
In Japan, BTS is the first male foreign artist to receive a Million certification for a single, and is the only foreign artist to receive Diamond certification for a single; the group additionally has three multi-Platinum singles, two multi-platinum albums, two Platinum albums, and six Gold albums in the country. In the United Kingdom, BTS is the first Korean group to receive BPI certification, and currently holds one Platinum single, three Silver singles, five Silver album certifications, and three Gold album certifications.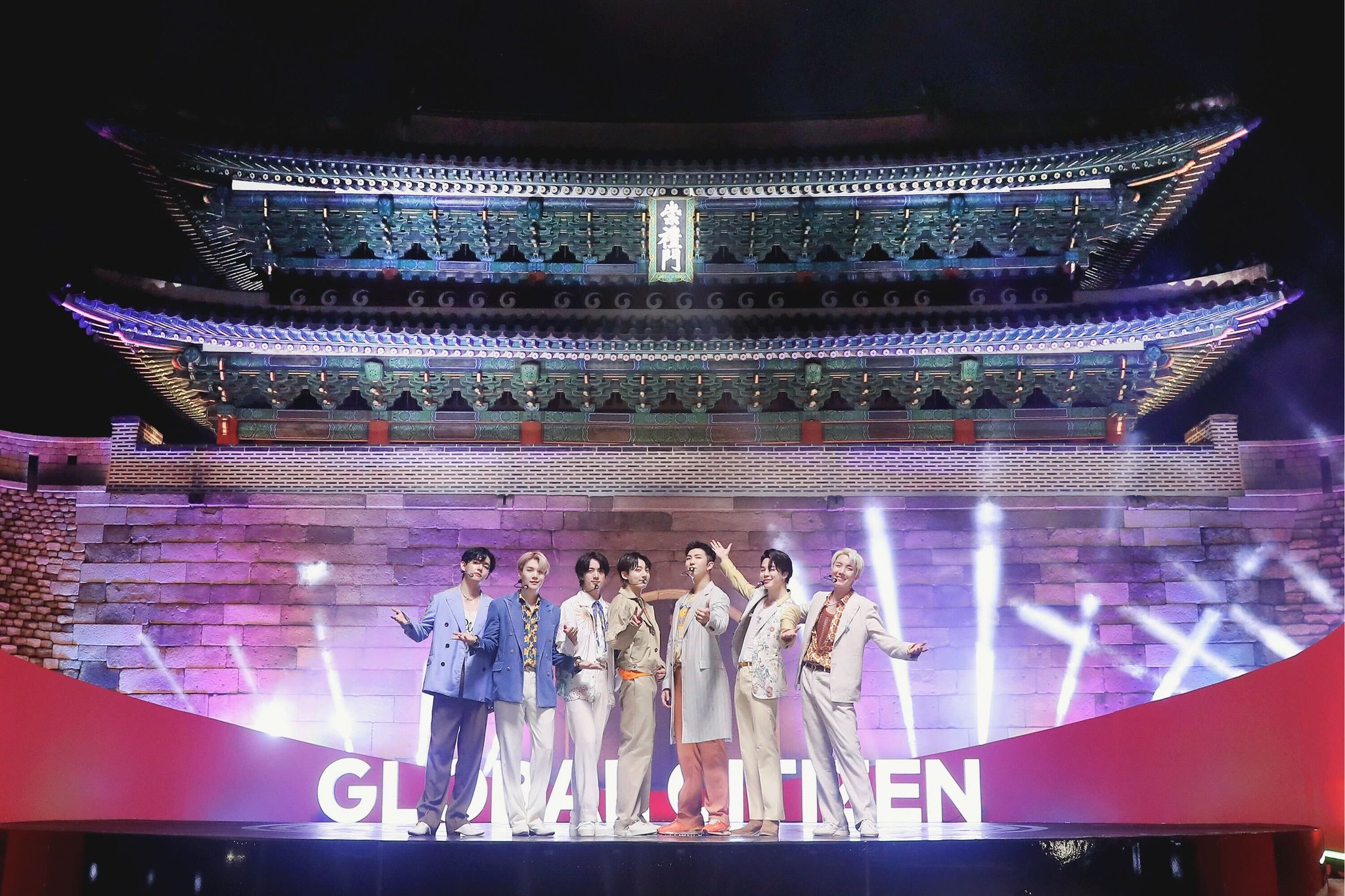 They also recently broke their own record for the most followers on Instagram for a music group. They set the record back in April 2021 with 40,220,226 followers on their official Instagram account. In February 2022, they broke the record with 60,151,959 followers.
The group has also broken the record for the most followers on TikTok for a music group. They are officially the most followed music group on the platform, and they had 45.7 million followers in February 2022. They are also the 16th most-followed account out of all of TikTok's users, excluding TikTok's own account.
According to recent reports, BTS will also visit India soon for the 2022 world tour and it will be their first concert in India.