'BTS PERMISSION TO DANCE ON STAGE- SEOUL' was a huge success which made ARMY's grooves with their nostalgic moves.
Earlier today BTS and ARMY came together for the "BTS PERMISSION TO DANCE ON STAGE- SEOUL" First-day concert and it was a huge success. It marks BTS's first concert with a live audience in Korea in approximately 2 ½ years since BTS WORLD TOUR 'LOVE YOURSELF: SPEAK YOURSELF' [THE FINAL]
On the 1st day of the concert, BTS performed powerful performances and the greatest hit songs from throughout their incredible career. Here is the setlist below!!
1. ON
2. FIRE
3. DOPE
4. DNA
5. Blue & Grey
6. Black Swan
7. Blood Sweat & Tears
8. FAKE LOVE
9. Life Goes On
10. Boy With Luv
11. Dynamite
12. Butter
13. Telepathy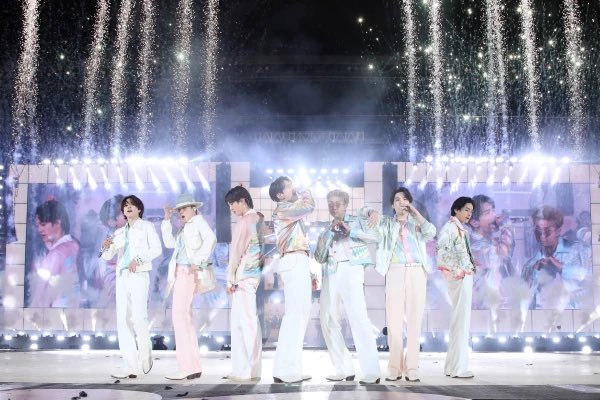 14. Wings
15. Stay
16. So What
17. IDOL,
18. Mikrokosmos (ARMY TIME)
19. HOME
20. Airplane pt.2
21. Baepsae
22. Dis-ease
23. Permission to Dance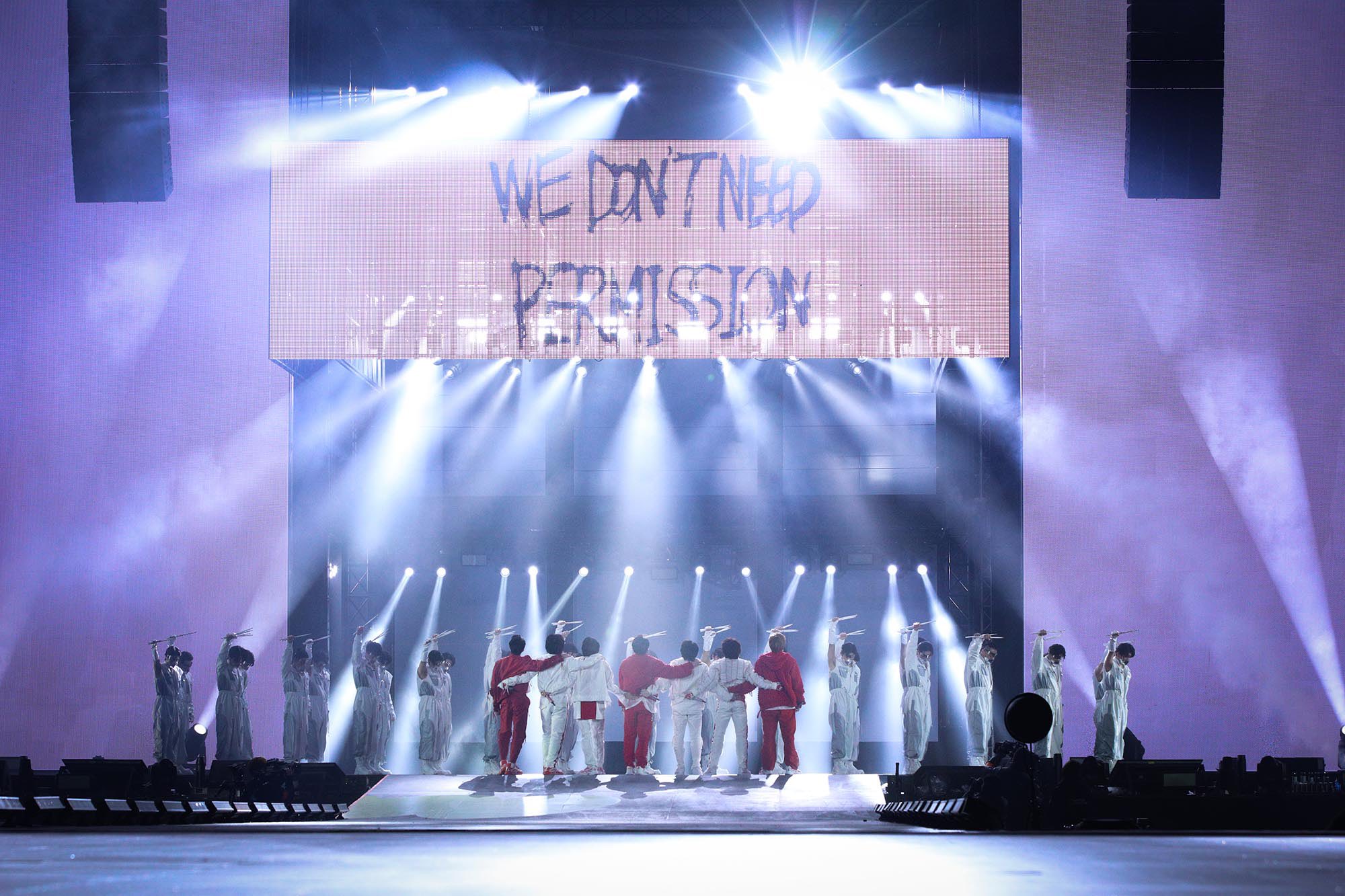 ARMY went all nostalgic over BTS's performances as boys totally let the fire on the stage.
Covid-19 restriction and precautions were taken into an account. Fans' temperatures were being taken before they entered the stadium. Rapid antigen kits were being made available for people with high temperatures, said the band's agency, Hybe. And concertgoers had to enter through designated entrances, and during specific time slots, so they would not flow in all at once.
Fans were also prohibited from cheering, screaming or singing along during the concert, and they had to keep their masks on, except to drink water. And attendance at the stadium, which can seat about 70,000 people, was being limited to 15,000.
The concert will be held for three days 10, 12 and 13 March. On 12th March concert can be attended in-person and also watched at selected movie theatres around the world. The concerts on 10 and 13 March can be attended both offline and online.