BTS's Jimin's Adorable twin artist from China has gone viral after BTS's ARMY discovered it.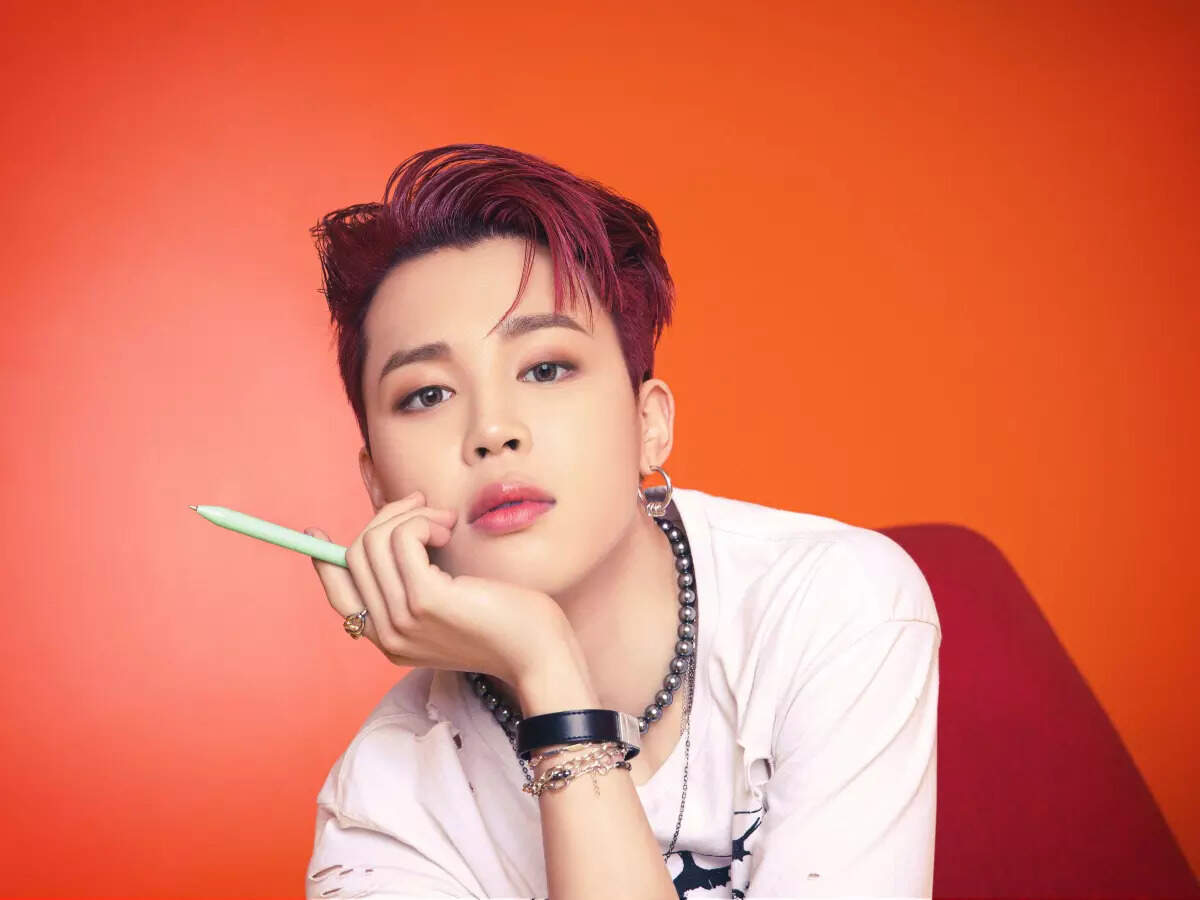 Recently BTS's ARMY discovered the twin of Jimin. The fandom has found similarities in Han Hao Lin, a child artist from China and shared posts, drawing facial similarities between these two.
One ARMY's Tweet says:"Han Haolin and Park Jimin are twins born in different generations."
Another tweet said: "I was thinking that also that he looks like Jimin. I watched him acting in some Chinese dramas, young talented actor as well."
Another Army tweeted: "This child is JIMIN!!! Or his child??? How come the same?"
Some even thought that the child actor is Jimin's son!!
This Chinese actor Han Hao Lin has featured in several films including My Country, My Parents, My People, My Homeland, 1921, and Cliff Walkers. He also starred in television series such as Xue Zhong han Dao xing, To Be with You, and Joy of Life.
Meanwhile, BTS's Jimin has also been confirmed to sing OST for the upcoming drama "Our Blues" starring Lee Byung-hun, Shin Min-a, Cha Seung-won, Lee Jung-eun, Uhm Jung-hwa, Han Ji-min, and Kim Woo-bin.
The series is all about the sweet and bitter life of people standing at the end, climax, or beginning of life, and depicts their stories in an omnibus format against the backdrop of Jeju Island. The drama is set to air on 9th April at 9:10 PM KST.
Our Chim Chim also is getting ready for the upcoming BTS concert along with his fellow members RM, Jin, Suga, J-Hope, V, and Jungkook, which will be held in the US at the Allegiant Stadium in Las Vegas on April 8, April 9, April 15, and April 16. The group will also perform at the 2022 Grammy Awards in Las Vegas. They have been nominated for Best Pop Duo/Group Performance for their song Butter.
BTS recently also successfully wrapped up 'BTS PERMISSION TO DANCE ON STAGE- SEOUL' which was their irst concert with a live audience in Korea in approximately 2 ½ years since BTS WORLD TOUR 'LOVE YOURSELF: SPEAK YOURSELF' [THE FINAL.]
They gave their powerful performances on their greatest hit songs throughout their incredible career.
This popular group got debuted in 2013 and till now taken numerous awards. They became the best-selling musical artist in South Korean history and hold five multi-Million albums and five Platinum streaming singles. In the United States, BTS is the first Korean group to receive RIAA certification, and currently holds one Triple Platinum single, one Double Platinum single, three Platinum albums, three Platinum singles, three Gold singles, and one Gold album.
They were honoured with Mnet Asian Music Awards, 29 Melon Music Awards, 24 Golden Disc Awards, 20 Seoul Music Awards, six Korean Music Awards, 19 Gaon Chart Music Awards, nine Billboard Music Awards, six American Music Awards, and six MTV Video Music Awards. BTS is also the first group in history to win Top Song Sales Artist at the Billboard Music Awards and earn five consecutive wins for Top Social Artist.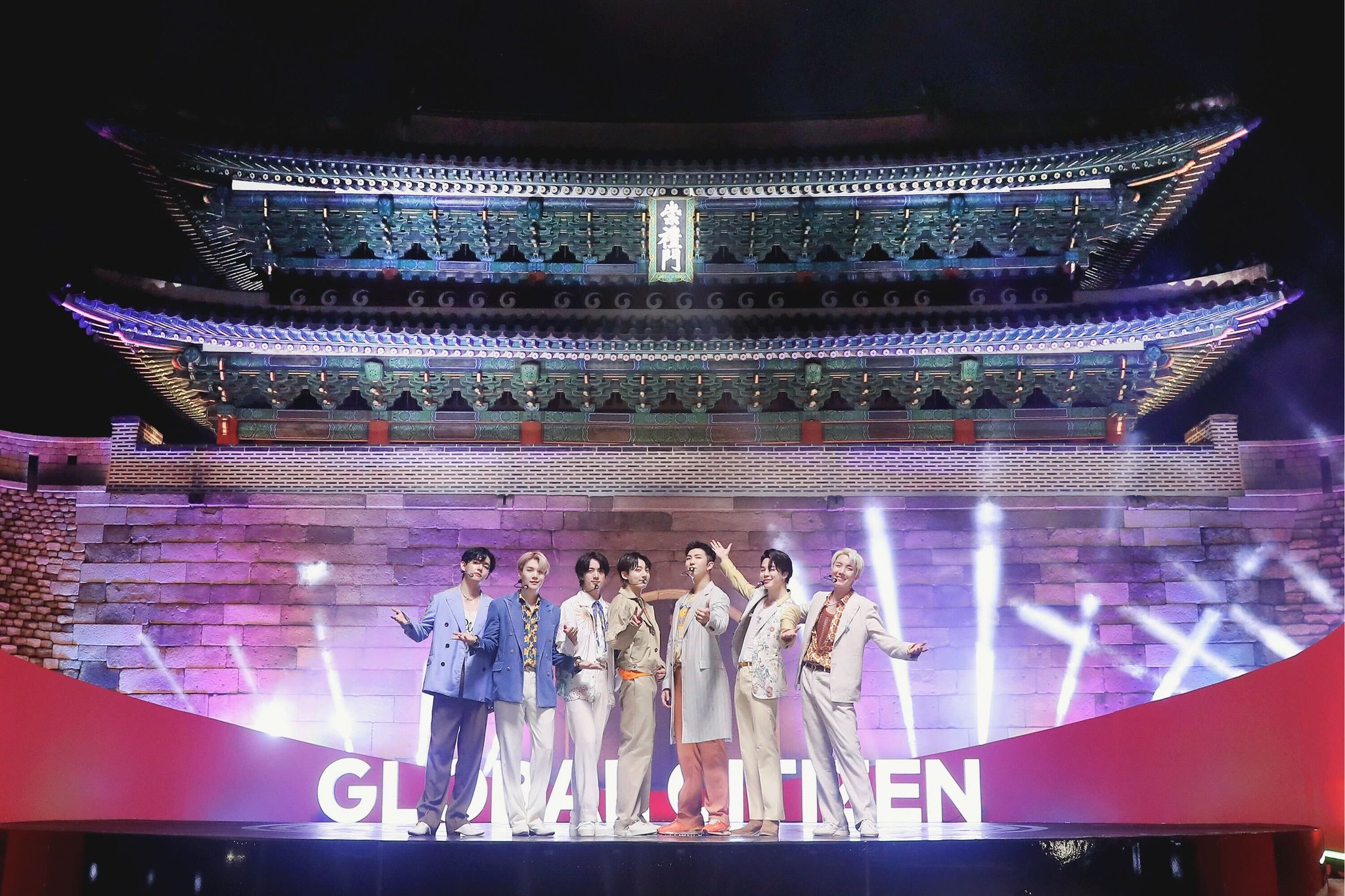 In Japan, BTS is the first male foreign artist to receive a Million certification for a single, and is the only foreign artist to receive Diamond certification for a single; the group additionally has three multi-Platinum singles, two multi-platinum albums, two Platinum albums, and six Gold albums in the country. In the United Kingdom, BTS is the first Korean group to receive BPI certification, and currently holds one Platinum single, three Silver singles, five Silver album certifications, and three Gold album certifications.
They also recently broke their own record for the most followers on Instagram for a music group. They set the record back in April 2021 with 40,220,226 followers on their official Instagram account. In February 2022, they broke the record with 60,151,959 followers.
The group has also broken the record for the most followers on TikTok for a music group. They are officially the most followed music group on the platform, and they had 45.7 million followers in February 2022. They are also the 16th most-followed account out of all of TikTok's users, excluding TikTok's own account.
According to recent reports, BTS will also visit India soon for the 2022 world tour and it will be their first concert in India.