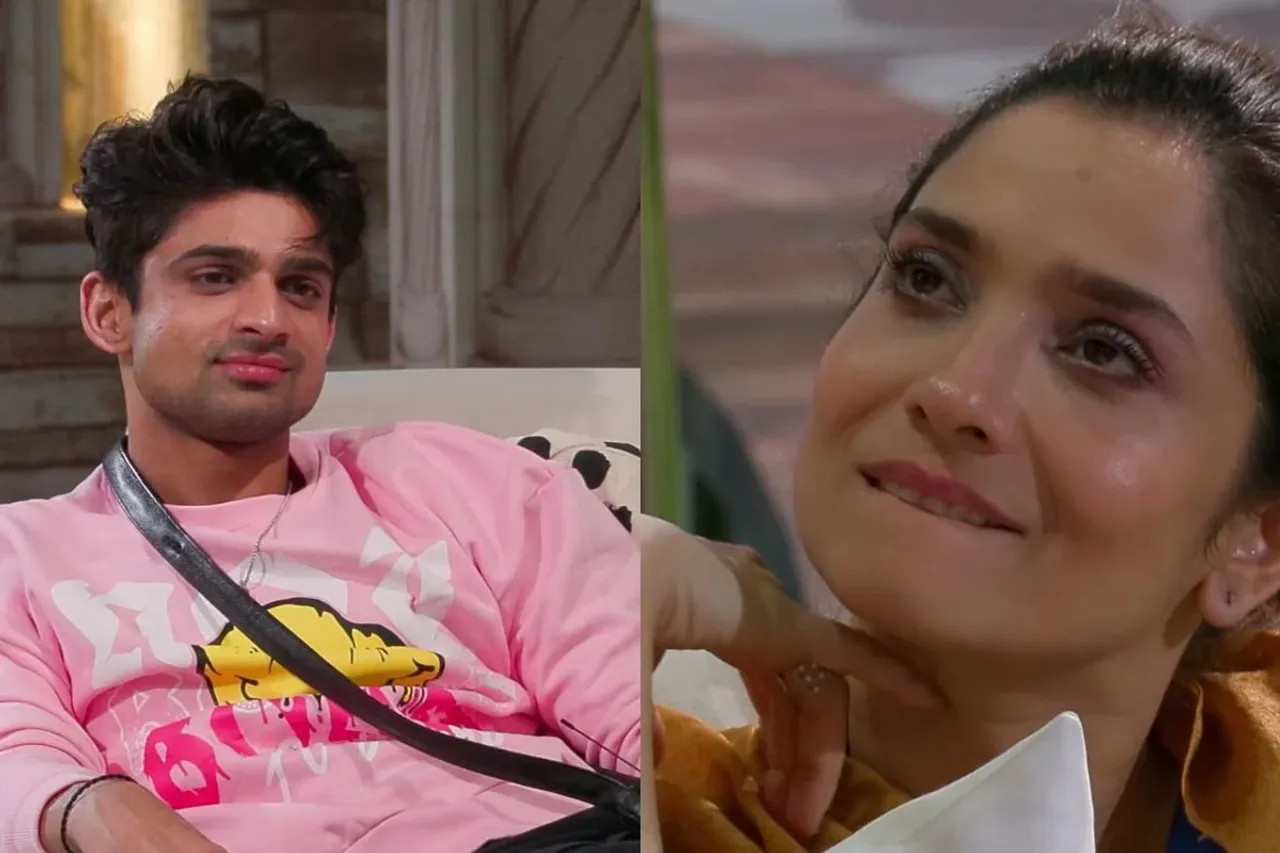 India's popular reality show Big Boss 17 is doing well and it has created a buzz on social media. Each day new drama unfolds in the house, the season is getting spicer with each passing day. The fights between the contestants are getting intense. Inbetween all the fights and drama, Ankita Lokhande is seen sharing some emotional memories of former boyfriend, late actor Sushant Singh Rajput to contestant Abhishek Kumar. 
Ankita tells Abhishek, he reminds her of Susant Singh Rajput: 
In the latest episode of Big Boss, Ankita Lokhande is seen sharing an emotioanl moment with Abhishek Kumar, while remembering her former boyfriend and late actor Sushant Singh Rajput. Ankita and Abhishek were seen siting in garden area, where she starts talking to Abhishek and she tells him "when you roam around without your shirts, you remind me of Sushant". To which Abhishek says, "Our journey has been similar, the background". She further says, that he was never aggressive like him, instead he was much calmer and compose. She then talked about how hardworking Sushant was, she says, "Bahut mehanaati tha wo. Bahut mehannti, another level hardwork. He was dedicated and passioante. But when you are so into detail, a bit ups and down effects you". She shared that she is very easy go lucky. 
Further, Ankit talked about how trolling would effect Sushant, she said, "Sushant would dive deep into anything. Woh ghus jaata tha jo bhi usko chahiye hota tha. Thoda sa bhi upar neeche ho jaata tha, he would get affected. He would get bothereed by what people are talking about him on Twitter". 
Ankita was seen getting emotional while taking about Sushant, she further said, that feels good talking about him and she is very proud of him and he is her family. Ankita also shares, that Vicky has always been very suppotive to him in these matters and tells Abhishek that, he too was Sushant's friend. 
This conversation between Abhishek and Ankita is receving a mix response from the netizens, A part of audience feel that, Ankita should not discuss about Sushant with other contestants in Big Boss house. While, many people felt emotional and are supporting Ankita in this matter. 
Also Read: Big Boss 17: This Year "The Biased Concept" By The Makers Have Raised Questions In Public? Is Big Boss Being Fair With Other Contestants And It's Audience!
Big Boss 17: Isha Malviya And Samarth Jural Face Heavy Backlash From The Netizens After They Were Caught Getting Seemingly Intimate!