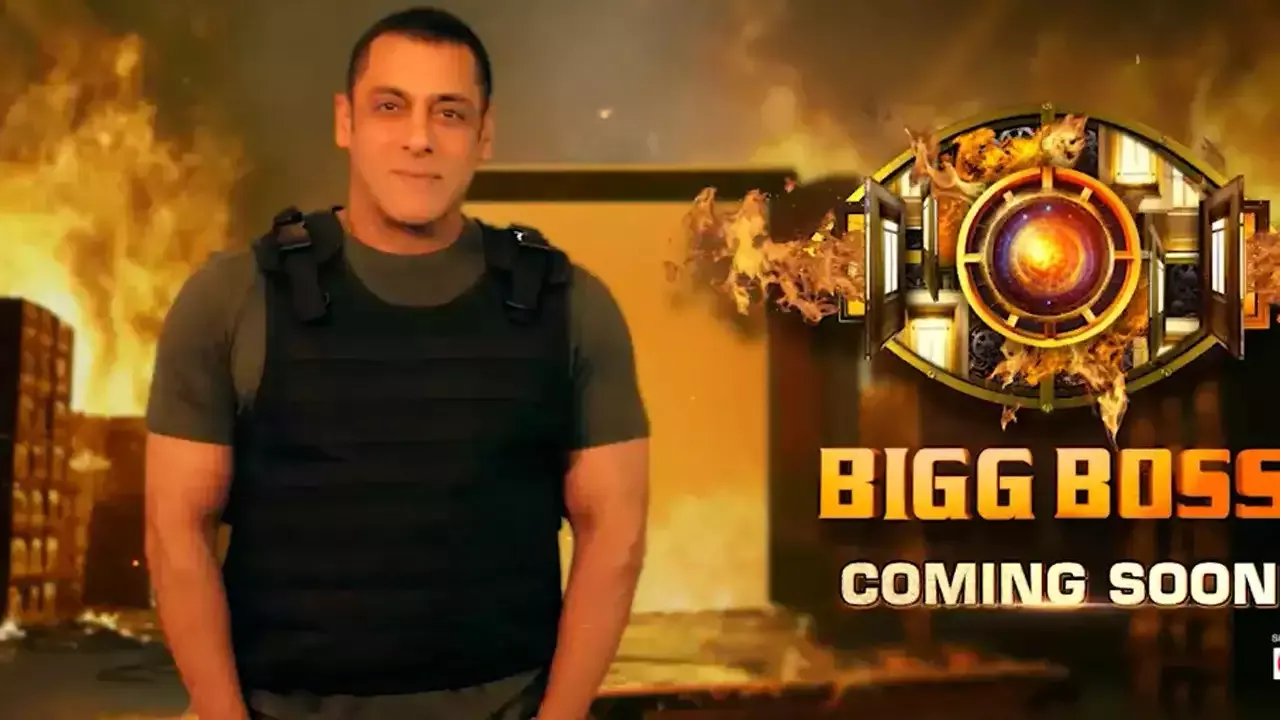 India's popular reality show Big Boss has been entertaining audience from many years. This show is one of the biggest reality show of India and is hosted by Bollywood superstar Salman Khan. For past many years, several Television and film celbrities have participated in the show. It is one of the biggest platform for many artists and celebrities. There are many new-faces who have achieved great heights in their career post Big Boss. Like every year, the new season of Big Boss has started from October 15, the show is going on in it's full swing, each day new drama unfolds in the house. Where new connections and equation are being formed between housemates. This year like previous season Big Boss house has been divided into three parts, Dil, Dimaag and Dum. Unlike previous season this year many new theme has been introduce by the makers like therapy room and more. 
Every year Big Boss is accussed of being bias towards few contestants by other housemates as well as by the audience. Unlike previous season this year Big Boss has brought a new twist in the game, Big Boss has openely stated that this year a new concept is created, "The Biased concept", in the begining of the season, Big Boss made it clear that he will be biased this year. 
Is Big Boss being fair with other contestants and it's audience?
As claimed by Big Boss, this year Big Boss has openly shown it's favoritism and biasness towards few contestants right from the begining. This new "Biased concept" has not just gone down well with contestant but audience are too questioning the makers of the show. Few days back UK07 Rider aka Anurag, Jigna, Arun and Tehelka and others complained and questoned about the biased concept of the show. They felt that Big Boss was being bias towards few contestants like Ankita Lokhanda and Munawar Faruqui and with the couple of the shows. They raised their their concern regarding tasks being designed only for the couple Ankita-Vicky and Aishwarya-Neil. They even felt left-out during the Weekand Ka Vaar episode were they felt that Salman Khan interacted mostly with TV celebrities rather than them. Big Boss later, addressed this matter and sarcasticlly roasted Anurag aka UK07 for raising this question.
 Not just contestants but audience have also started raising question on Big Boss and it's maker. From past few episodes netizens have felt that Big Boss is particular being bias towards, Mannara Chopra, Munawar Faruqui and Ankita Lokhande. They feel that Vicky Jain and Anurag aka UK07 are being unnecessary targeted by the makers and Big Boss. Earlier Big Boss had called Mannara and Munawar, his potienal favorite contestants and audience have felt that Big Boss has been showing favoritism towards them, they are often called in the confession room and are guided regarding the game and are somwhere given hint of playing game together. Even Ankita has been twiced called in the therapy room, where she is guided regarding the game. Similarly, few days ago, Neil Bhatt was called in the therapy room, where Big Boss completely exposed Vicky Jain's game infront of him and kinda tired create a rivalry between them. Netizens have felt that this year Big Boss has been behind Vicky Jain and is trying hard to spoil his game, Big Boss constantly taunts him and tries to make other housemates against him, his each move is being questioned by Big Boss. Audience have shown their disliking towards such interfence by Big Boss, they have started raising the question regarding this ongoing concept of Big Boss. Ankita, Mannara and Munwar are coming across as strong contestants, but the constant guiding by the Big Boss might make their game weak and it might result into them loosing connection and support from the audience. Audience feel that this open biasness and favortism will be unfair for other contestants as well for the audience, who dedicatedly watch this show. Audience are getting irked by Big Boss's constant interference in the game. They feel that it's unwanted and it's making the show monotonus and boring.