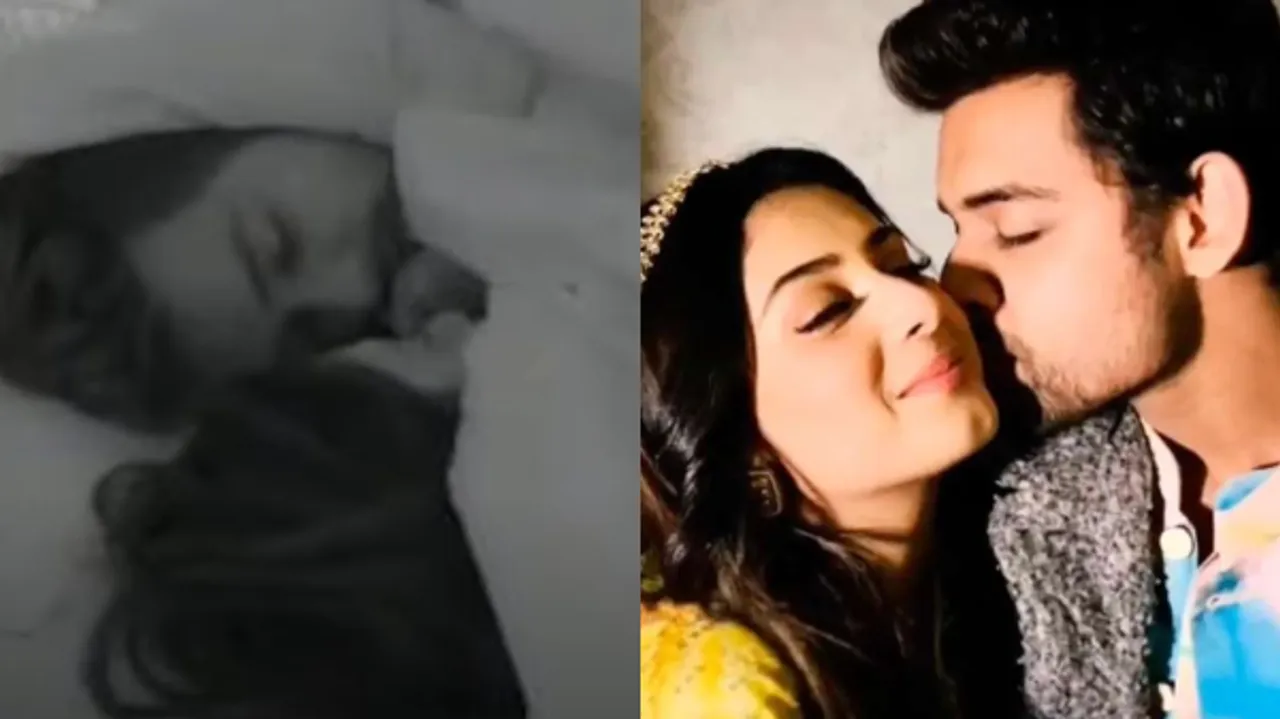 Big Boss 17 is going on it's full swing, each a day a new drama unfolds in the house and the show has created buzz on social media. Big Boss 17contestants and couple Isha Malviya and Samarth Jurel are facing heavy backlash on social media after their were caught getting seemingly intimate in the show. In last Weekand Ka Vaar episode Salman Khan had bashed Isha over her complex relationship with her ex- boyfriend Abhishek and present partner Samarth. He had called her out for acting immaturely at situation and had warned her to be careful. A video from the episode is going viral on social media, where Isha and Samarth are seen sleeping in the same bed. They were seen cuddling each other, later Samarth kissed Isha, and then pulled the sheet over them. They were seen seemingly getting intimate with each other under the sheet. Abhishek entered the room at the time and saw them sharing same blanket, he even warned Samarth over it. 
Netizens are trolling Isha and Samarth:
Soon their clip started getting viral on Social media and Netizens started reacting to it. Fans were upset by their inappropriate behaviour on National Television and they took their social media platform to called out their behaviour. One user wrote, "You can't defend Ewsha by saying "19 yrs bachi" It's her choice" lol. Even married couples also maintaining their dignity". Another wrote, "Yeh Konsa Show Chal Raha Hai
Batayaga Koi Kya ? @BeingSalmanKhan Family Show Or Whatt ?". One user commented, "She knows what she is doing in this show. We can't blame that guy only when Ewsha also giving equal bhaw to him". and another tweeted, "I think:- Big boss is influenced by temptation island nowadays more".
Check-out the clips here: 
Isha Malviya's parents are upset with her behaviour:
According to close sources, Udaariyaan co-actor Lokesh Batta who is in touch with Isha's parents have said that Her mother wasn't aware of her relationship with Samarth. Isha's mother and father are so upset
that they want her out of the show. However, they're bound by the contract...Her mother also
revealed that they're not fine with Isha's physical proximity with Samarth. They can't see the show
after Samarth's entry, like before. Isha's mother is quite upset with her stint in the show. Her father works in a government firm and he is also disappointed with her in the show.