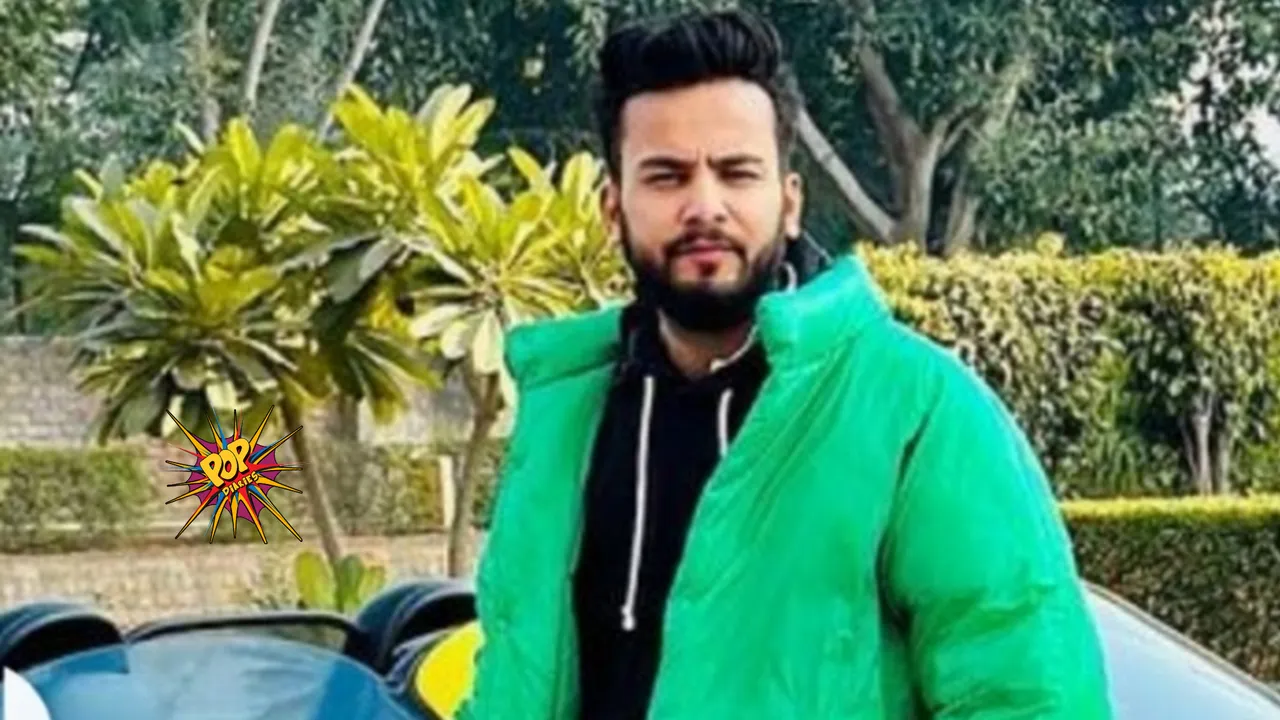 In a proactive move, Bigg Boss OTT 2 winner Elvish Yadav has filed an FIR with the Gurugram police after receiving an extortion call demanding a hefty sum of Rs 1 crore. The popular YouTuber, known for his entertaining content, took swift action, prompting authorities to arrest a 24-year-old man named Shakir Makrani from Gujarat. According to Varun Dahiya, ACP Crime Branch, Gurugram Police, Makrani had been closely following Yadav and aimed to emulate his lifestyle.
Yadav, who recently returned from a foreign trip, discovered threatening messages on his WhatsApp upon his arrival on October 17. The demands, initially set at 40 lakh rupees, quickly escalated to 1 crore rupees. Following Yadav's complaint, Gurugram Police acted promptly, leading to Makrani's arrest. During interrogation, Makrani confessed to his fascination with Yadav's success and aspirations of achieving financial prosperity at a young age, motivating him to devise the extortion plan. (ALSO READ: This Reddit Thread Points That Ranveer Singh Was Angry In This Instance Of KWK 8 Episode! Do You Agree?)
Here's what ACP said
In his statement, ACP said, "Gurugram Police with cooperation from Gujarat Police has arrested one Shakir Makrani, a resident of Vadnagar. He was influenced by Yadav; to earn money he made this plan to make extortion calls."
"Elvish Yadav was on a foreign trip with his manager, and upon returning on October 17, he found threatening messages on his WhatsApp. Initially, the demands were for 40 lakh rupees, which later escalated to 1 crore rupees. After an investigation into Elvish's complaint, the Gurugram Police filed an FIR on October 25 and subsequently conducted a raid in Gujarat, leading to the arrest of a 24-year-old man named Shakir Makrani. The accused was working as an RTI agent in Vad Nagar and revealed during interrogation that he was highly influenced by Elvish Yadav's lifestyle and aspired to become a millionaire at a young age. Therefore, he formulated a plan to extort money by sending threatening messages," he added. (ALSO CHECKOUT: Celebs' Posh Residences: 10 Bollywood Actors' Luxurious Home)
Elvish Yadav, a renowned content creator with a substantial Instagram and YouTube following, has been in the public eye recently due to his statements about the Bigg Boss prize money and addressing rumours regarding his relationship with Abhishek Malhan.
The Gurugram Police, in collaboration with Gujarat authorities, has successfully apprehended the extortionist, ensuring that the popular social media personality can continue his work without fear.
ALSO READ:
The Weight Of Glamour: Bollywood's Heaviest On-screen Costumes!
Bollywood Divas Create History By Being First Indian Ambassadors Of THESE Prestigious International Brands!