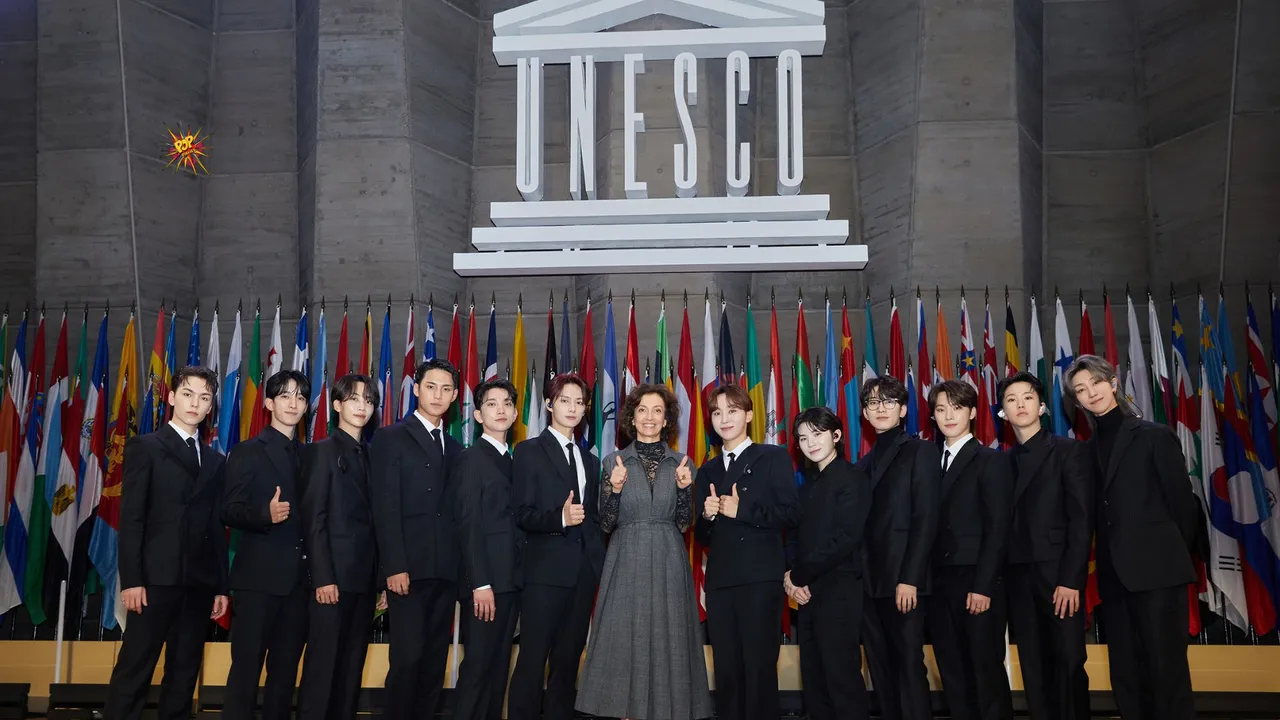 In a groundbreaking achievement, SEVENTEEN, the renowned K-pop sensation, became the first K-pop artist to grace the UNESCO Youth Forum at the UNESCO Headquarters in Paris on November 14. The event witnessed awe-inspiring speeches and captivating performances by SEVENTEEN members Seungkwan, Jun, Woozi, Mingyu, Joshua, and Vernon, delivering a powerful and positive message.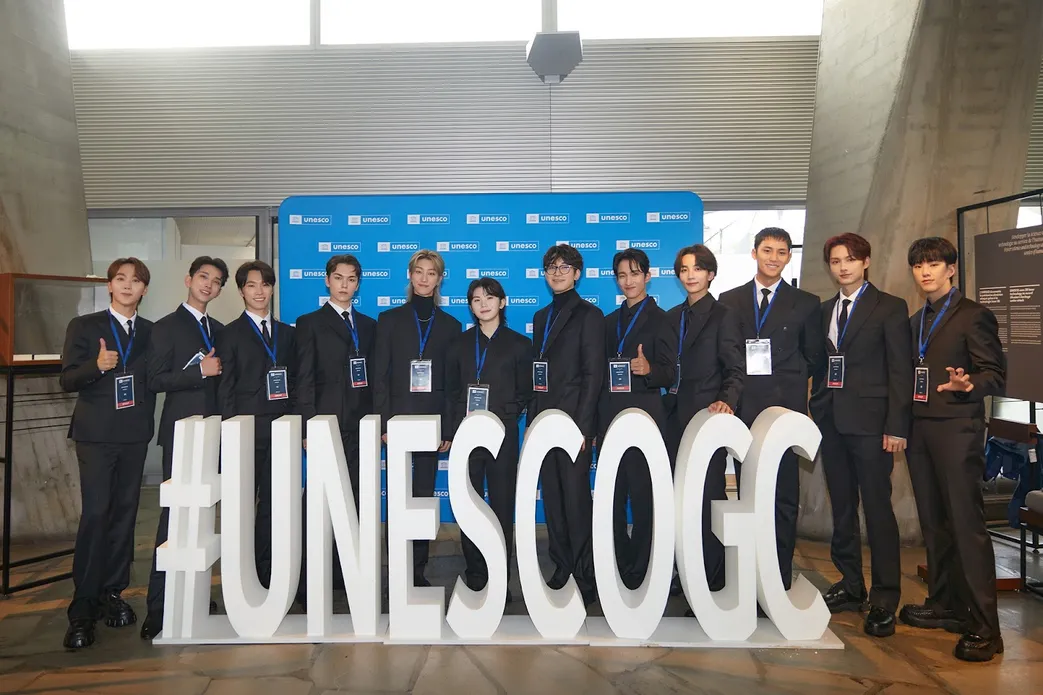 Seungkwan, opening the session, shared a heartfelt connection between his hometown, Jeju Island, and UNESCO, highlighting its recognition as a Biosphere Reserve, Natural World Heritage site, and Global Geopark. He reflected on his personal journey, emphasizing how the dreams of a young boy on that World Heritage island had brought him to the prestigious UNESCO headquarters.
Jun, taking the stage next, spoke passionately about the group's unbreakable bond and friendship. Despite initial challenges, he expressed how they evolved into a close-knit team, emphasizing the collective strength they found as SEVENTEEN.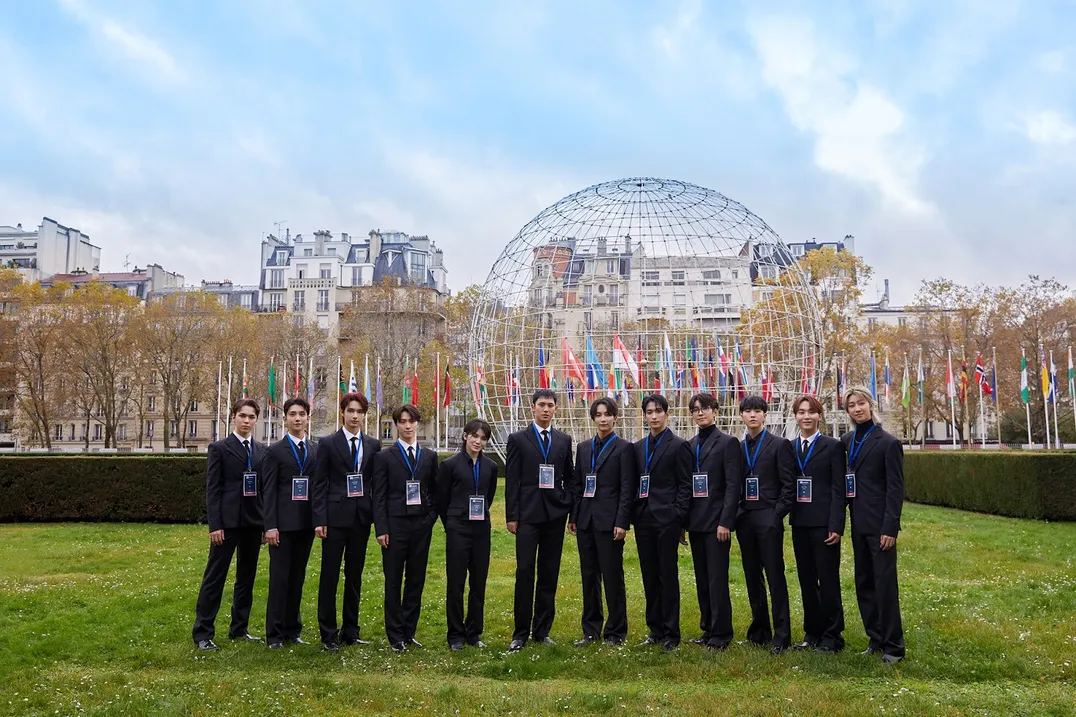 Woozi, shedding light on their journey to success, acknowledged the difficulties they faced. He emphasized the joy derived from shared passions and time spent together, underscoring how SEVENTEEN's identity evolved through mutual learning in vocals, performance, and hip-hop.
Mingyu addressed the audience to discuss SEVENTEEN's philanthropic endeavours, sharing impactful donations, including the gifting of 13 goats to children in Tanzania. Reading a touching letter from the recipients, he underscored the significance of supporting young aspirations globally.
Joshua elaborated on SEVENTEEN's collaboration with the Korean National Commission for UNESCO and the #GoingTogether campaign, aiming to raise awareness about education. Expressing gratitude to their fans, CARATs, he hoped their actions through UNESCO would inspire young minds worldwide.
Vernon brought the session to a close, introducing songs that conveyed messages of unity, courage, and optimism. He expressed hope that their stories and music would resonate with the audience, thanking everyone for the opportunity.
SEVENTEEN's participation in the UNESCO Youth Forum marked a historic moment for K-pop, not only showcasing their musical prowess but also highlighting their dedication to meaningful causes and inspiring messages. The event stands as a testament to K-pop's global influence and the group's commitment to making a positive impact on the world.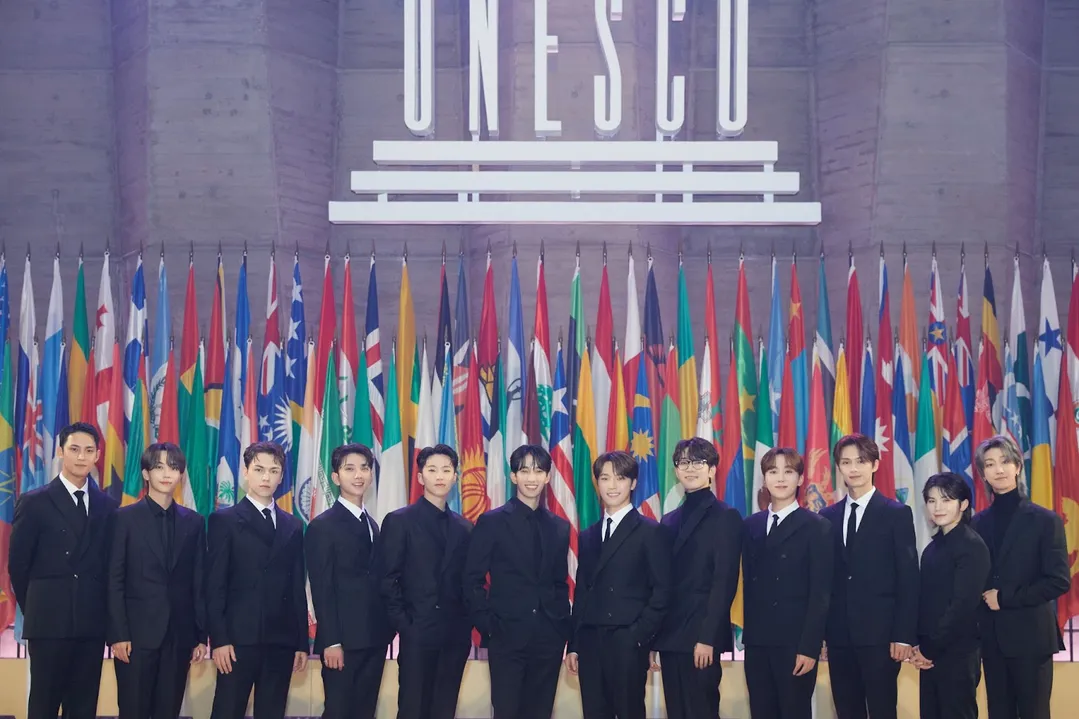 Watch SEVENTEEN's impactful contributions at the UNESCO Youth Forum here:
Also Read: