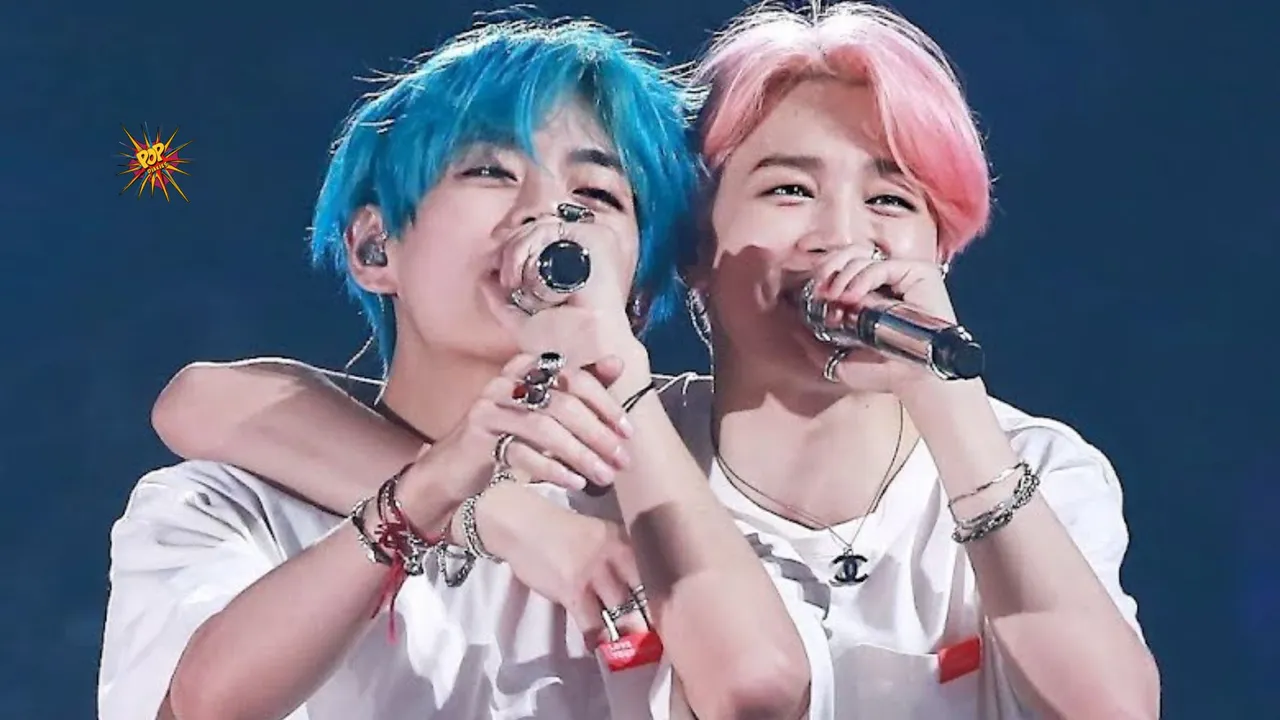 In the world of K-Pop, the concept of "soulmates" extends beyond romantic relationships to include deep and cherished friendships. Among the fan-favourite friendships, one that shines brightly is the '95 liner camaraderie shared by BTS's Jimin and V. Over the years, this dynamic duo has delighted fans, known as ARMYs, with their heartwarming interactions that radiate a sibling-like bond.
On October 30, Jimin hosted a special viewing event with ARMYs to premiere his documentary, "Jimin's Production Diary." During the event, he expressed a wish for a special guest to join him on stage, and he had a particular '95 liner in mind. Jimin playfully lamented that V should have been present, especially after he attended V's recent event. He explained that the members' busy schedules prevented this from happening.
The close-knit nature of the BTS members became evident when, despite their busy lives, V found a way to be present at the event, albeit virtually. Fans watching the live Weverse broadcast noticed that V actively participated in the event's chat, sending messages and interacting with Jimin.
When Jimin discovered V's presence in the chat, he couldn't resist making a playful remark, suggesting that his fellow '95 liner should join him on stage for some fun, even proposing a game of ping pong.
But the fun didn't stop there. Jimin took the opportunity to good-naturedly tease V, speculating that he was likely lounging at home, perhaps still in bed, and might not have even bothered to freshen up before joining the virtual event. Jimin's comment drew laughter from fans and further demonstrated the bond between the two friends.
In a heartwarming twist, Jimin couldn't help but playfully hide his face after his playful dig at V, before swiftly extending an apology. This moment showcased the genuine and unbreakable friendship shared by the '95 liners.
The affection and support within BTS extend far beyond the stage. Even during their individual schedules, the members are always there for each other, proving that their brotherly bond knows no bounds. Jimin and V's endearing interaction at the special viewing event served as a heartwarming reminder of the close-knit family that is BTS.
Also Read: