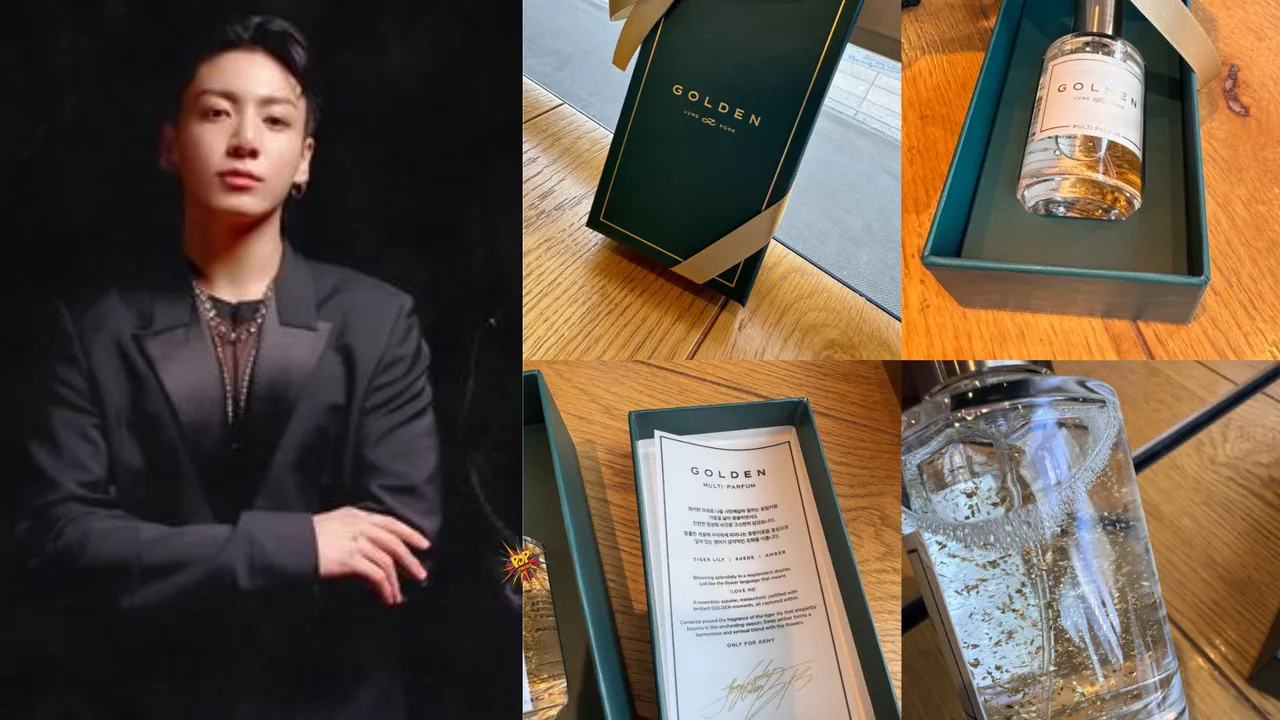 In a display of gratitude that left fans in awe, BTS' golden maknae, Jungkook, surprised the ARMYs gathered at the MCountdown pre-recording event for his latest solo title track, "Standing Next To You." The idol's thoughtful gifts not only showcased his generosity but also the level of effort and detail he invested in making the occasion special for his fans.
Jungkook, who recently released his debut solo album, "GOLDEN," on November 3, kicked off promotions with unique stages for various music shows. As tradition dictates, K-pop idols often express their appreciation to fans by presenting special gifts during these events, and Jungkook was no exception.
The highlight of the evening was the personalized "GOLDEN" perfume, a luxurious creation infused with 24-carat gold flakes. 
losing the idgaf war everyday… jungkook gifting customised perfume that smells like his birth flower 😭 this is very jungkook of him pic.twitter.com/FSviVVQvWB

— abby⁷₈ 樂★ || GOLDEN (@hyuntetee) November 15, 2023
The fragrance, featuring Tiger Lily, Amber, and Suede, held a special significance as Tiger Lily is Jungkook's birth flower. Fans were quick to connect the dots, recalling the idol's affection for the flower, even showcased by a tattoo on his arm.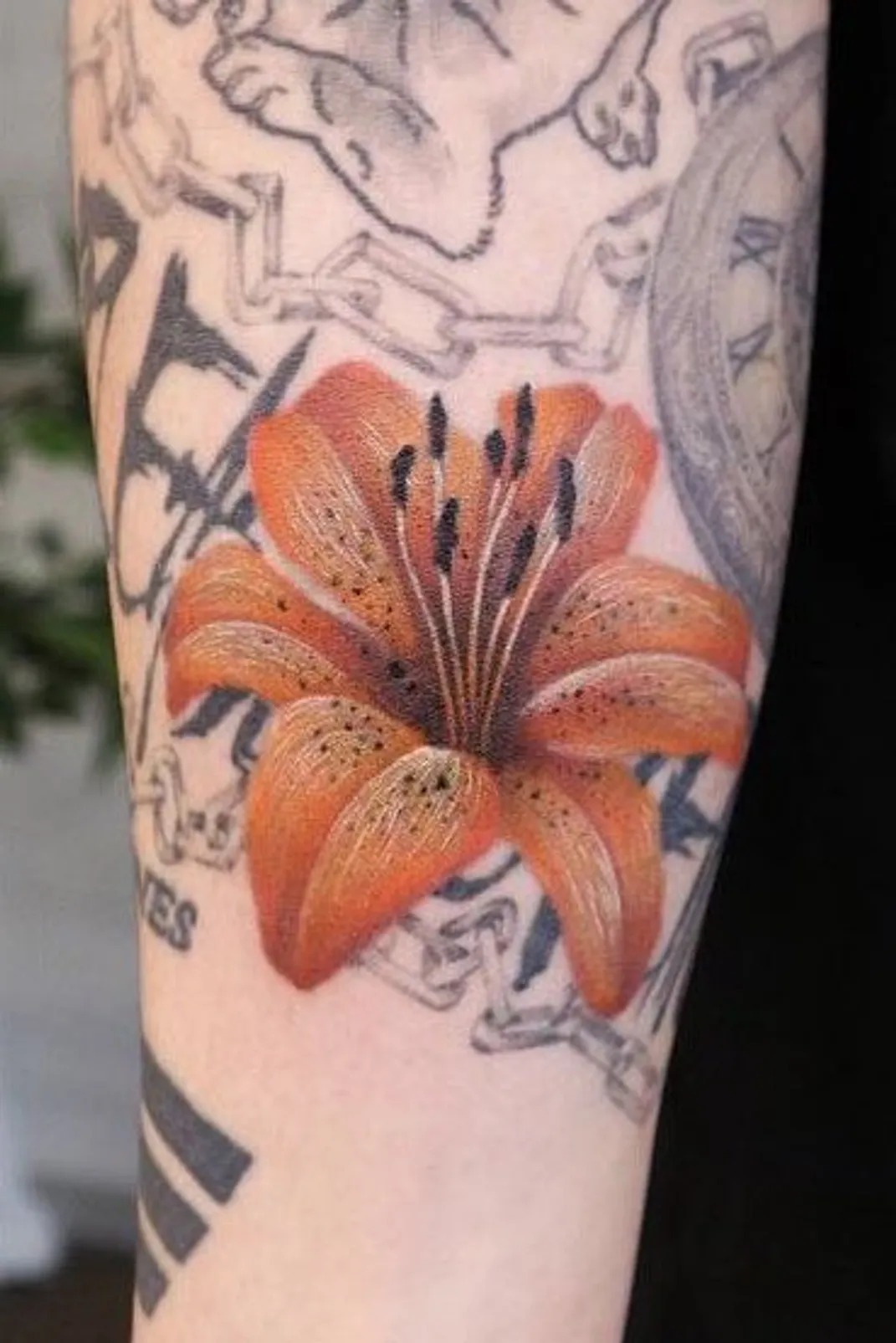 The packaging, meticulously designed to align with the aesthetic of his "GOLDEN" album, hinted at the opulence within. Fans were taken aback when they discovered the inclusion of real gold flakes in the perfume, elevating the gift to unprecedented levels of luxury.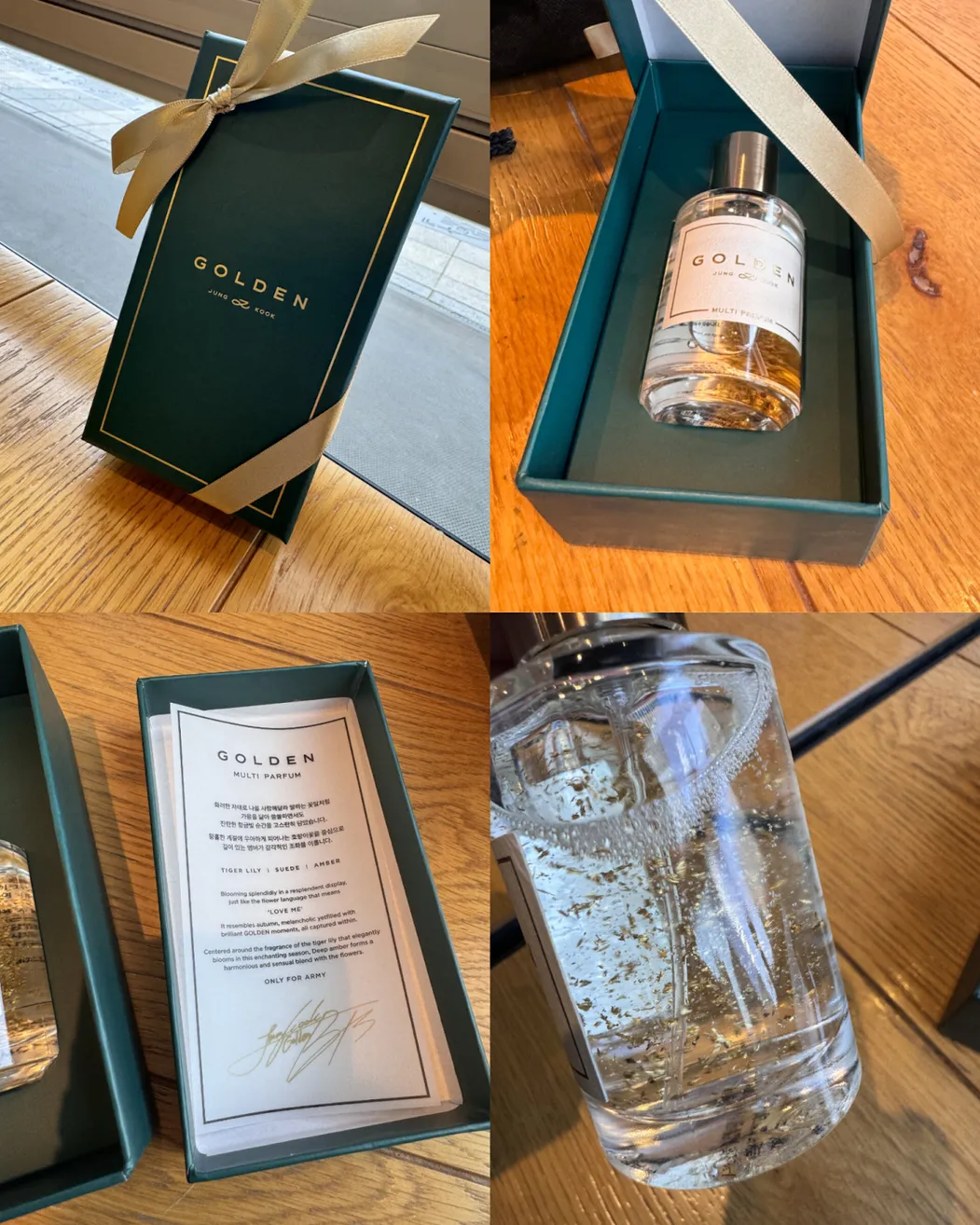 Accompanying the perfume, a message sheet from Jungkook conveyed the heartfelt meaning behind the meticulously chosen elements, stating, "Blooming splendidly in a resplendent display, just like the flower language that means, 'LOVE ME.' It resembles autumn, melancholic yet filled with GOLDEN moments, all captured within."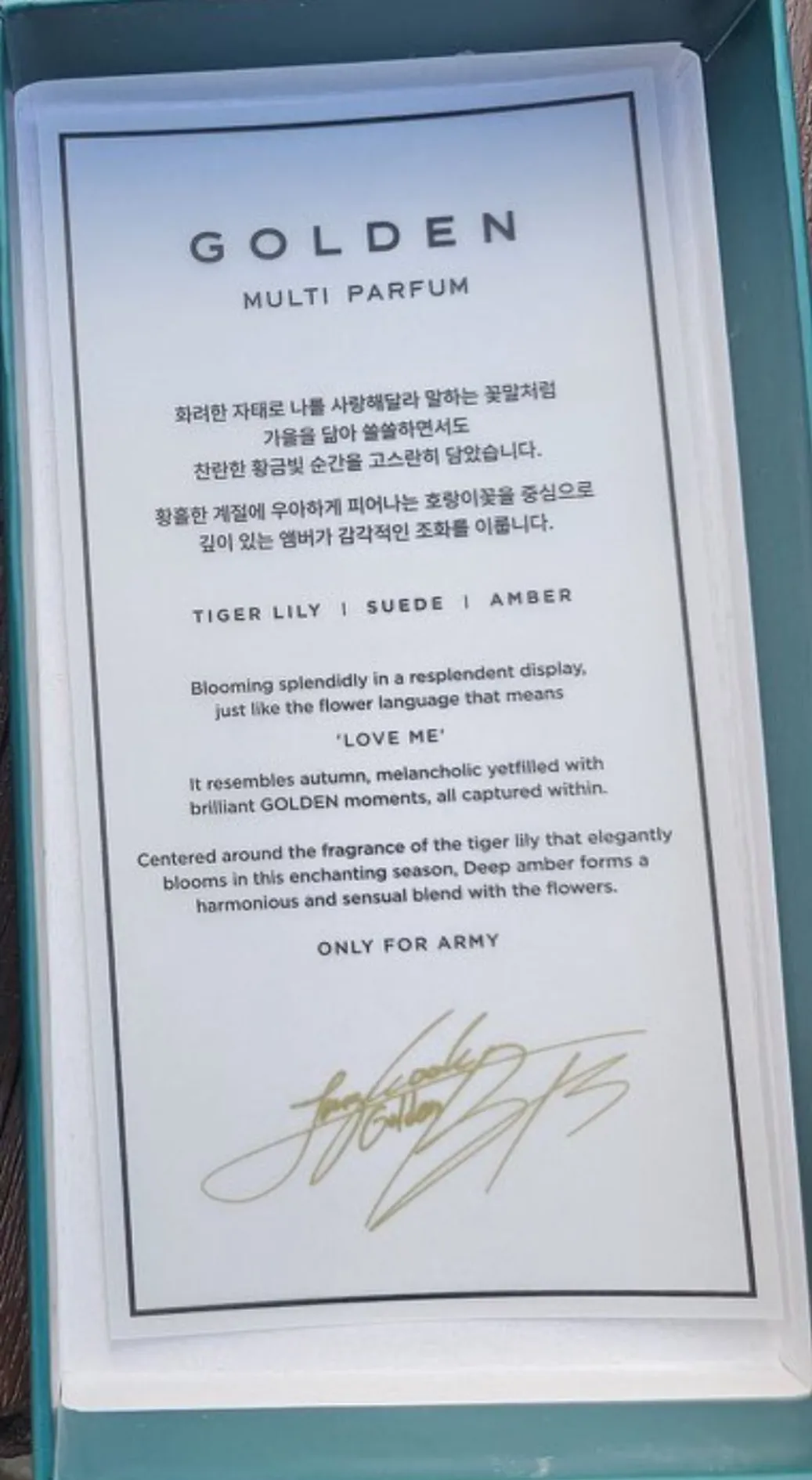 Fans, emotionally touched by the thoughtful gesture, shared their reactions online, expressing their gratitude for the idol's generosity and the symbolism embedded in the gift. As the news spread like wildfire across social media, Jungkook's fandom celebrated not only the success of his solo endeavors but also the deep connection he maintains with ARMYs through such meaningful gestures.
Jungkook's "GOLDEN" perfume gift has undoubtedly set a new standard for fan appreciation, leaving the K-pop community buzzing with admiration for the idol's dedication to making every moment with ARMYs truly special.
Also Read: