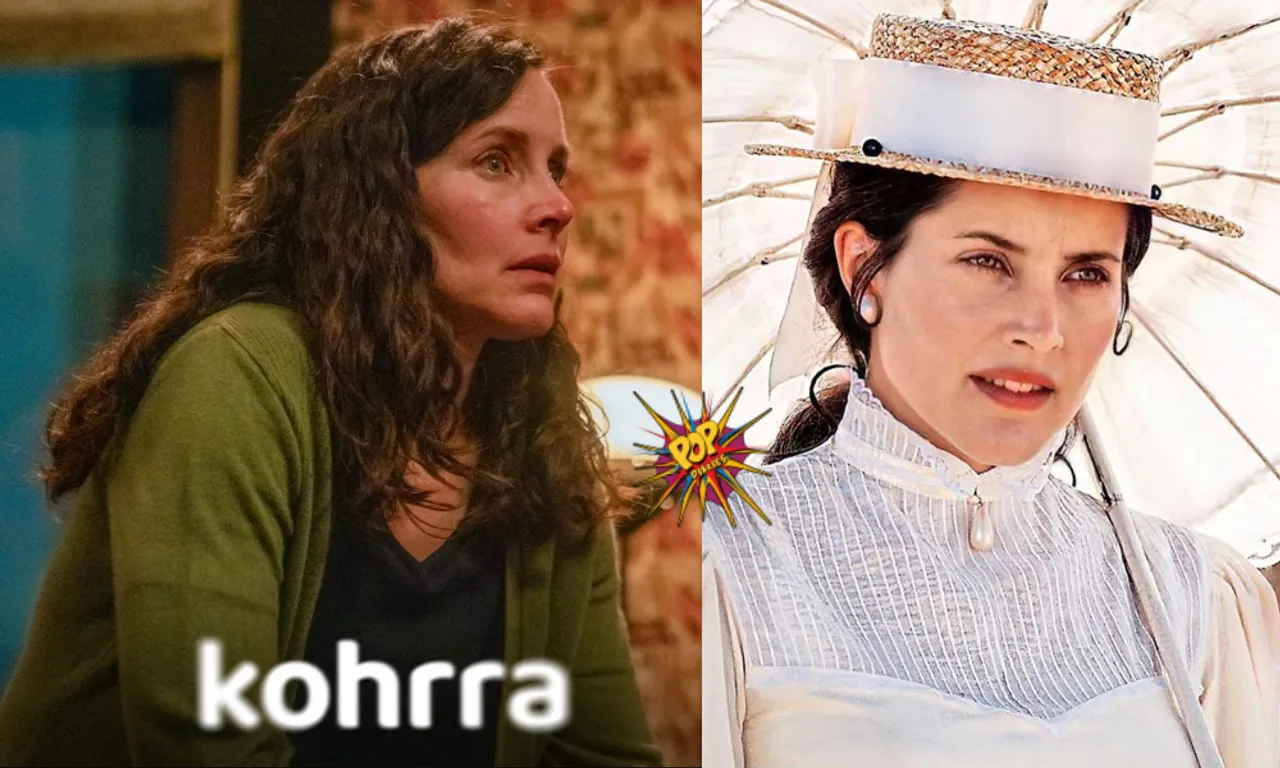 It is known to everyone that 'Lagaan' directed by Ashutosh Gowarikar is a cult classic and a film that can never get old. Be it about the lead actors Aamir Khan, and Gracy Singh or the supporting cast like Rachel Shelley, Daya Shankar Pandey, Rajendranath Zutshi, Aditya Lakhia or Yashpal Sharma everyone has struck our minds with their outstanding performances to date.
And one such role is of Elizabeth Russell played by UK actress Rachel Shelley, since then she never returned to the Indian screens until now when the netizens spotted her in the Indian series titled 'Kohrra' trailer helmed by Sudip Sharma. And we're happy to see her being part of the show, people say they can't wait for its release now.
ALSO READ: X Reasons Why Shah Rukh Khan Is One And ONLY True Indian Cultural Mascot On Global Stage!
Check out their reactions:
Would be great to see @RachelShelley once again. her performance in #Lagaan is still so fresh for everyone. https://t.co/Y7wGR26f8L

— movieman (@movieman777) July 7, 2023
Looking forward to seeing Rachel again.💖

— Viv Clowes-Hollins (@atarry246) July 7, 2023
I can't wait to be able to watch it! I love every job done by Her! ❤️ #RachelShelley #Clara #Kohrra #KohrraOnNetflix pic.twitter.com/9jGwALr8MJ

— 𝘛𝘢𝘵𝘪 💙 (@_Tati_Sousa_) July 7, 2023
Ah brilliant, got to be fab with you in it Rachel 💙

— jcls65 (@juliej6265) July 7, 2023
🎉 Big news! Rachel Shelley, known for Lagaan, returns to Indian production after 22 years in #Kohrra. Don't miss this thrilling crime series on Netflix from July 15! 🌟 #RachelShelley #IndianCinema #Netflix @RachelShelley pic.twitter.com/clO4vJn75R

— Rajat sahoo (@rajat_2929) July 7, 2023
ALSO WATCH: We Simply LOVE These Fusion Tracks Of Indian Music Directors' Collaboration With Global Artists Like The Vamps, Akon, DJ Diplo, Lady Gaga & Others!
In a recent interview with a media house, Sudip Sharma shared the cast members of the show and said that it includes a mix of newcomers, known faces, some local talent from Punjab and Rachel Shelley. Talking about starring the UK actress, "The casting of Rachel came from a bit of practicality. I knew I wanted an actor from the UK for the part and didn't want to hire a 'white actor working in Mumbai' just because it makes things easy," he said. 
And he further added, "Shooting a web series is tough, we don't have the kind of budgets that are there for films and a professional white actor, who has done good work over there, they would find it very tough to shoot here, the chaos that's here. So, part of the reason to hire her was because she had done Lagaan, she knew what madness could be like." As the shooting of 'Kohrra' was done during the third wave of Covid-19 and the makers were searching for somebody who would adapt to the environment India had at that moment.
WATCH THE TRAILER HERE:
Lagaan was released on 15 June 2001 and went on to nominate for the Academy Awards (Oscars) and now Rachel is returning back to the Indian film industry after 22 years long. While no doubt, she looks promising in the trailer. 
ALSO READ: Time When Jahnvi Kapoor Recalled The Last Moment & Words Spoke To Her Mother Sridevi
'Kohrra' is about a murdered NRI just before his wedding in the countryside of Punjab. As the investigation unfolds, a world of deceit, secrets and the dramas of dysfunctional families are revealed. It is set to stream on Netflix from July 15 and the gripping drama also features Suvinder Vicky, Varun Badola, Harleen Sethi and Manish Chaudhary.
ALSO READ: 1 Indian Talented Actresses In The Captain Marvel & Black Widow Avatars Will Blow Your Minds!