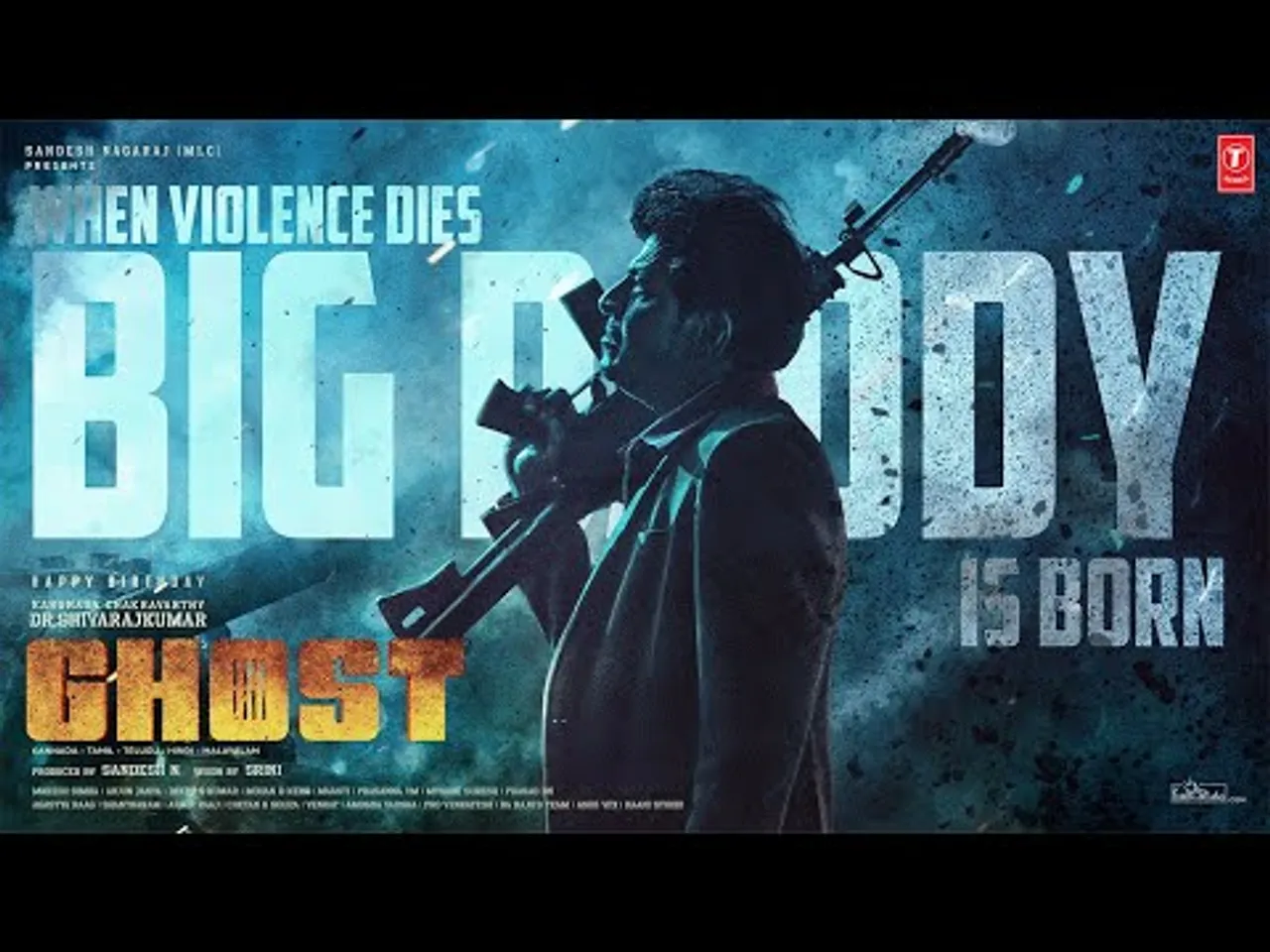 When we talk about massy films the one of the first names that come to our mind is Shiva Rajkumar, he is back after his cameo in Rajnikant's Jailer. This time with a high-octane action Thriller, Ghost directed by M.G. Shrinivas. Though this film can be considered as an action film we don't get to see much from the Big Daddy but he managed to cover it all with the heavy dialogues and heroic moments.
The film is very much similar to Jawan in more than just one way. It is a story about a man who infiltrates a prison with the mission to bring a corrupt and evil man to justice with the help of a few prison inmates. Set in prison, the film revolves only around the rescue mission of the prisoners trapped inside the prison as hostages.
Shiva Rajkumar justifies why he is called as Big Daddy. He lives the character more than anyone in the film. His near to perfect criminal affects a lot to the story. On the other hand, Jayram dominates Shiva with all his power. His screen presence is phenomenal and doesn't let you miss a tiny moment despite having long dialogues. The film also has a secondary antagonist played by Prashant Narayan, he lives his impact till the end and justifies his character.
Archana Jois' character doesn't grow much and doesn't have too much to explore. While till the climax scene the viewer is tend to forget that Anupam Kher too has something to add to the story. His cameo in the end is impactful and enough to seek viewers to watch the sequel.
On direction part, M.G. Shrinivas falls short somewhere to present the story in its true colours. At points he adds too much and misses some on the other. The story of Ghost definitely has a potential but it still could have been a little better.
Rating- 2.5 | 5