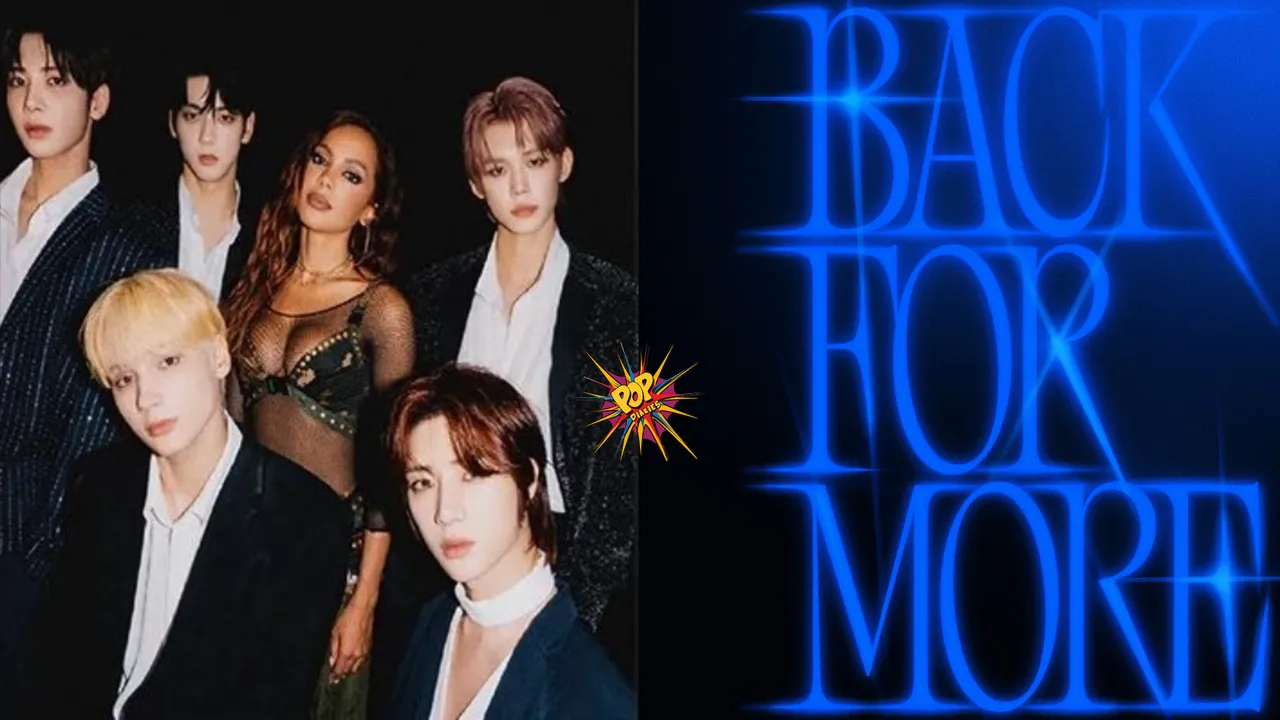 Global Gen Z Icons TOMORROW X TOGETHER (SOOBIN, YEONJUN, BEOMGYU, TAEHYUN, and HUENINGKAI) released their highly-anticipated collaborative single "Back for More (with Anitta)" with Brazilian superstar and global sensation Anitta today. The iconic collaboration between the global music scene's most in-demand artists serves as a pre-release track ahead of the quintet's 3rd Studio Album The Name Chapter: FREEFALL, slated for release on October 13. 
Along with the release, a performance version of the collaborative track was unveiled on the same day. This will be followed by three additional versions of "Back for More (with Anitta)" including "Back for More (TXT Ver.)," house remix and Afrobeats remix due out on September 18. ALSO READ: Alluring Secretes Behind K-Drama's Following Real Korean Culture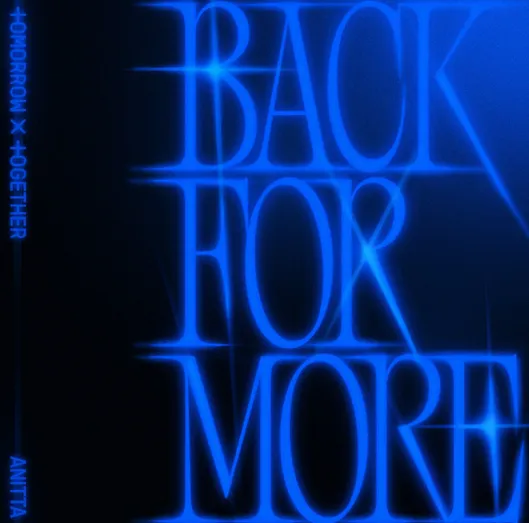 "Back for More (with Anitta)" is a disco track with a groovy baseline and playful whistling sounds, adorned with the colourful hues of trendy Latin pop. As enchanting miracles can be woven into the ordinary moments of our lives, "Back for More (with Anitta)" encapsulates how a magical reunion with "you" could do just that. 
The performance-driven music video starts with a view of BEOMGYU's back as he heads towards the stage. The five members appear in sleek, fitted suits as their magnetic performance captivates the audience. The choreography, incorporating isolations and waves synced perfectly with the beat, exudes a sensuous vibe and delivers a thrilling performance.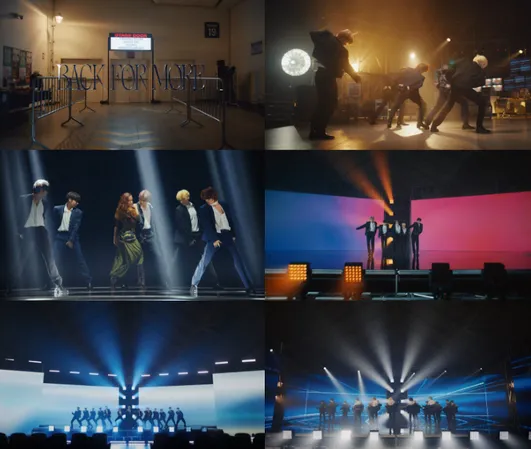 The undeniable chemistry between the band and Anitta in the video is also a sight to be seen. Their collaborative performance flaunts smooth, alluring dance moves that add a different style of charm overall. The scale of performance is even more magnified with the inclusion of perfectly unified choreography with a row of dancers, making it an addictive video that viewers are sure to play on repeat. ALSO READ: BTS V's 'Blue' MV: A Profound Journey Through Love's Complex Emotions
Trailblazing their way through the global music scene, the band graced the stage with VMA "Best Latin" winner Anitta at the 2023 MTV Video Music Awards for a standout world premiere of the new single and made history as the first K-pop band to cross-genre for an international performance at the VMAs. The quintet took home a Moon Person for "PUSH Performance of the Year" for "Sugar Rush Ride," the lead single off their 5th EP The Name Chapter: TEMPTATION. 
"Back for More (with Anitta)" is available now on streaming platforms worldwide.  
About TOMORROW X TOGETHER: 
TOMORROW X TOGETHER are regarded as Global Gen Z Icons who share musical narratives that focus on the common experiences and emotions of youth across the globe through their iconic performances. Debuted in 2019, TOMORROW X TOGETHER—consisting of SOOBIN, YEONJUN, BEOMGYU, TAEHYUN, and HUENINGKAI—have been listed at the top of Billboard's "25 Best K-Pop Songs of 2021: Critics' Picks" with their 2021 release, The Chaos Chapter: FREEZE, and the subsequent album The Chaos Chapter: FIGHT OR ESCAPE was featured on Rolling Stone's "The 50 Best Albums of 2021" as the only album by a Korean act. TOMORROW X TOGETHER's May 2022 release, minisode 2: Thursday's Child, debuted at No.4 on the Billboard 200 and charted for 14 weeks. In 2022, the trailblazing global phenomenons wrapped up their first world tour with 20 shows across 14 cities and became the first K-pop group to perform at LOLLAPALOOZA in Chicago in July 2022. Notably, TOMORROW X TOGETHER have been nominated at prestigious awards such as the American Music Awards and People's Choice Awards, and won at the 2022 MTV EMAs (Best Asia Act) and BandLab NME Awards 2022 (Hero of the Year). The band's 5th EP, The Name Chapter: TEMPTATION debuted at the top of the Billboard 200 albums chart. In August 2023, TOMORROW X TOGETHER became the first K-pop group to headline Chicago's LOLLAPALOOZA festival. Trailblazing their way through the global music scene, the quintet won "PUSH Performance of the Year" for "Sugar Rush Ride," the lead single off their 5th EP at the 2023 MTV Video Music Awards. The band is set to release their highly-anticipated 3rd studio album The Name Chapter: FREEFALL on October 13, 2023. 
ALSO READ: Top 8 Iconic yet Memorable roles portrayed by Lee Jong-suk
About Anitta:
Since breaking through in Brazil six years ago, Grammy-nominated global superstar Anitta has become the leading artist of a new generation of Latin American music.  Anitta's first single of 2022, "Envolver," became the biggest solo debut by a Brazilian artist in the history of the Spotify Global Chart and broke Anitta's record by reaching #1 on iTunes in 19 countries. She also released her latest album Versions of Me in April 2022. The 15-track album was released in Spanish, English, and Portuguese and holds the record for biggest streaming week for a Brazilian artist on Spotify. It now has surpassed 1 billion streams on Spotify. Last summer, she won a 2022 MTV Music Video Award®️ in the category of "Best Latin" for "Envolver," further making history and earning her second Guinness World Record as the "first Brazilian solo artist to win the MTV VMA for Best Latin (female)." The win followed an explosive performance by Anitta, who made her VMA broadcast performance debut with "Envolver." In 2019, she also won "Best Female Artist" at the Latin AMAs. Starting in 2014, Anitta was named "Best Brazilian Act" at the MTV Europe Music Awards for five consecutive years. Most recently, Anitta took home her second MTV Music Video Award®️  for "Best Latin" and released Funk Generation: A Favela Love Story, a Brazilian Funk-inspired trilogy to tease what's to come from her highly anticipated forthcoming album.
ALSO READ: We Want The Unconventional Romantic Hero Jung Hae-In Back on the Scene