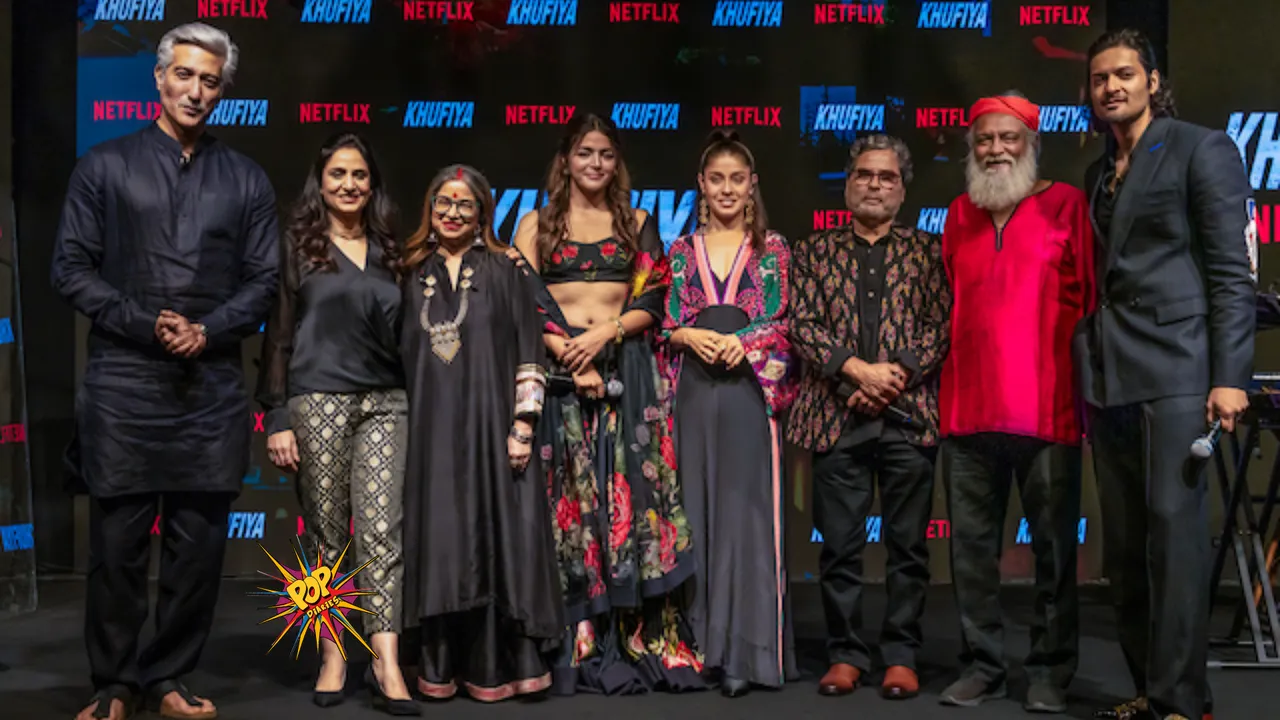 Ahead of the awaited release of Khufiya on October 5, Netflix debuted the film's music album of mysterious melodies to more than 200 fans and the press. The event, Raaz aur Saaz: A Khufiya Musical Night, featured live performances by the stalwarts of the Bollywood music industry: Rekha Bharadwaj, Sunidhi Chauhan, Rahul Ram and Vishal Bhardwaj.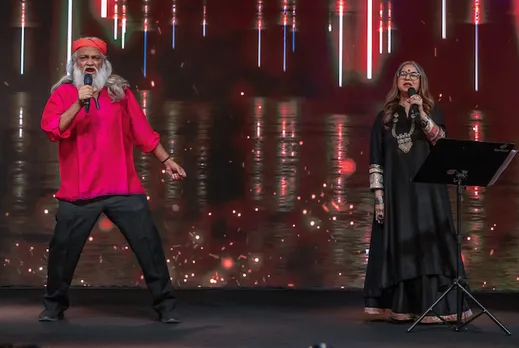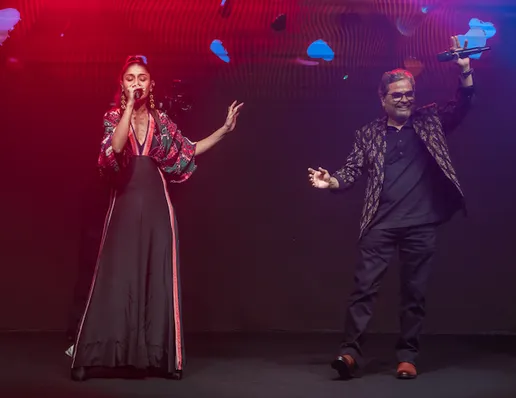 Rekha Bhardwaj brought to life the world of Khufiya as she debuted Mat Aana, while director Vishal Bhardwaj performed his brand new composition, Na Hosh Chale. Rahul Ram mesmerised the audiences with Mann Na Rangaav and Bhuji Bhuji, and firecracker Sunidhi Chauhan ended the event with two songs that instantly struck a chord with the fans: Dil Dushman and Tanhai. 
ALSO READ: Pregnancy Glam: These Celebrity Moms Packing Some MAJOR Fashion Goals!
Along with songs from the Khufiya album, the artists also performed on some of their iconic fan favourite tracks: Darling, Aise Kyu and Namak Ishq Da (Rekha Bhardwaj), Dhan te nan, Pani Pani ( Vishal Bhardwaj) and Yaaram (Sunidhi Chauhan)
Vishal Bhardwaj and on-screen talent Ali Fazal, and Wamiqa Gabbi also took centerstage to talk about their Khufiya experience, along with Monika Shergill, Vice President of Content at Netflix India, who also shared her excitement about the film.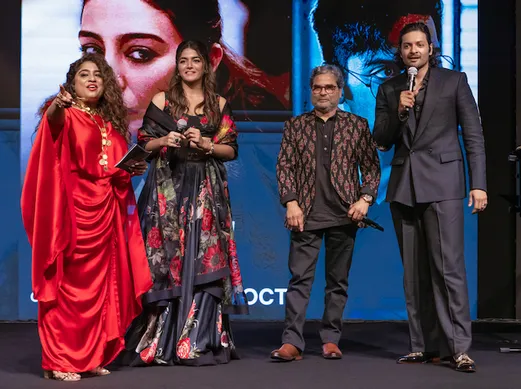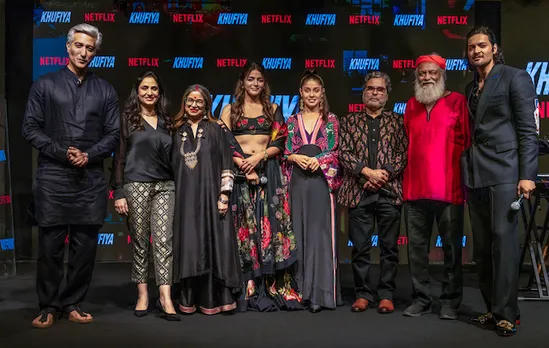 Don't forget to watch 'Khufiya' on October 5, 2023, only on Netflix.
Music Credits:
Dil Dushman - Sunidhi Chauhan
Matt Aana - Rekha Bhardwaj
Mann Na Rangaave - Rahul Ram
Na Hosh Chale - Vishal Bhardwaj
Bhuji Bhuji - Rahul Ram
Tanhaai - Sunidhi Chauhan
ALSO READ: Bollywood Brides' Expression Of Love With Customized Kaliras To Veil!
Director:                                  
Vishal Bhardwaj
Writer:
Vishal Bhardwaj
Rohan Narula
Cast:
Tabu
Ali Fazal
Wamiqa Gabbi
Ashish Vidyarthi
Azmeri Haque Badhon
ALSO READ: Bollywood Actors & Actresses Who Worked For Free On A Film!
Producer:             
Vishal Bhardwaj Films

About Netflix:
Netflix is one of the world's leading entertainment services with over 238 million paid memberships in over 190 countries enjoying TV series, films and games across a wide variety of genres and languages. Members can play, pause and resume watching as much as they want, anytime, anywhere, and can change their plans at any time.
About Vishal Bhardwaj Pictures:
The renowned director, composer, singer and writer, Mr. Vishal Bhardwaj, founded his own production companies VB Pictures and VB Films. Over the last two decades, the 14 movies to have come out of the production house have gone on to attain national as well as international acclaim. Whether it is the celebrated Shakespearean trilogy Maqbool, Omkara and Haider or, the cult classic Kaminey; the craft of storytelling, engaging the community and introducing new talent has been the focus. The production house remains committed to producing content-rich movies. For the latest news and updates from us, follow us on IG@vbfilmsofficial, TW@officialvbfilms, FB@vbfilmsofficial.
ALSO READ: Charismatic Bollywood Stars In South Indian MASS Avatars!