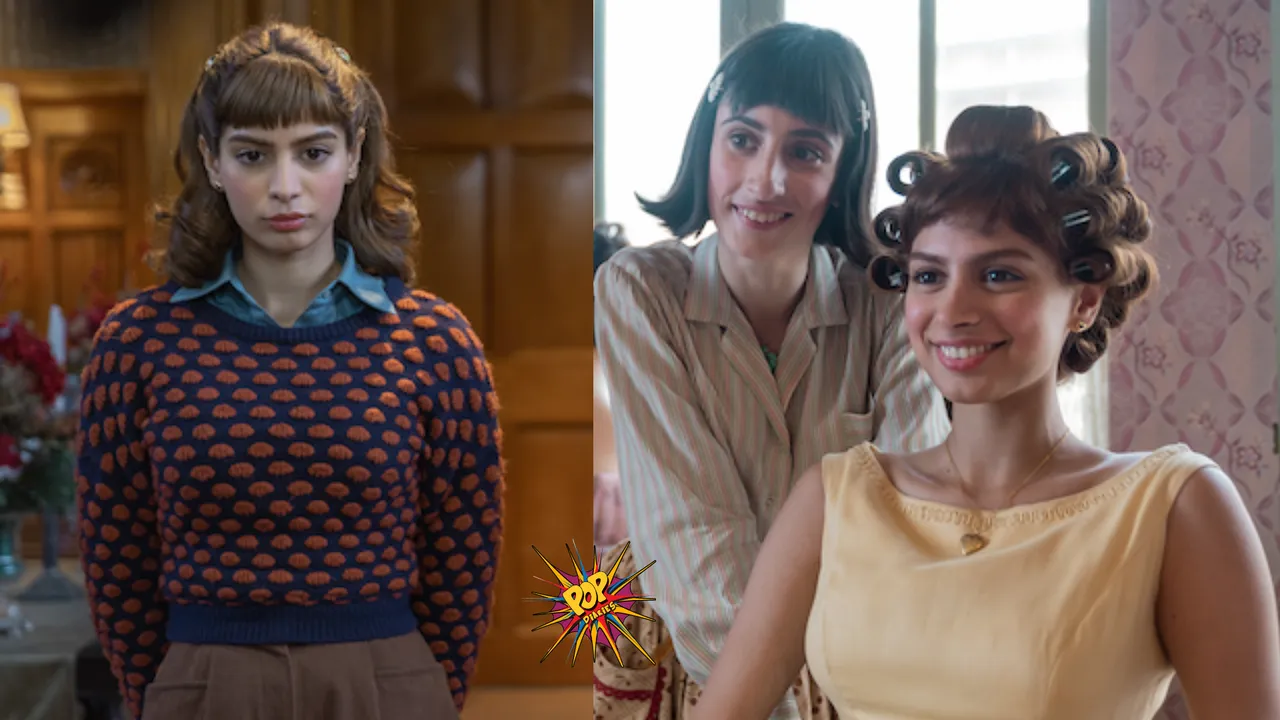 The trailer for the much-anticipated film 'The Archies' has caused quite a stir in the world of entertainment. It's a coming-of-age musical that gives us a peek into a magical story set in the make-believe town of Riverdale. The cast is packed with new, young talent, and one name that stands out is none other than Khushi Kapoor, making a big entrance with her natural talent in showbiz. 
Set against the charming backdrop of 'The Archies,' Khushi Kapoor, alongside an ensemble of promising stars like Suhana Khan, Agastya Nanda, Dot, Vedang Raina, Mihir Ahuja, and Yuvraj Menda, captivates in the trailer. 
ALSO READ: Netflix's 'The Archies' Trailer Brings To Life The '60s, Reimagined By Zoya Akhtar
Khushi Kapoor's character in the trailer is incredibly charming and loveable, making her someone you can't help but adore. Her performance has left everyone eager to see more of her on screen. Fans are already showing their support for Khushi as they flooded the comments, "Mind blowing, Khushi" and "Omg Look at Suhana and Khushi, I think I fell in love twice". Others couldn't contain their excitement, saying, "Best thing on the internet today." 



ALSO READ: Kamal Haasan: Mastering the Salt-Pepper Style, From Western To Traditional Elegance!
Even sister Janhvi Kapoor could not contain her excitement as she took to Instagram to share the trailer with the sweetest caption that reads, "The world of Archies! It's like nothing we've ever seen before ❤️ it's sunshine, it's fun, and it's all heart. 🥹 and it's my sisters big puppy dog eyes making me want to pin her to the ground and give her 1000 cuddles and 5000 kissies 😩❤️🥳💕". We love this moment of sister love! 
SEE POST: 
ALSO CHECKOUT: Anushka Shetty Birthday Special: Embrace Simplicity, Elegance & Inner Radiance – Your Guide To This Diwali Glam!
Khushi stands out for her effortless acting and her remarkable dialogue delivery. Dressed in outfits inspired by the 60s, she adds a lot of charm and confidence to her character.
As the excitement builds for the release of 'The Archies,' everyone is eagerly waiting to witness Khushi Kapoor's journey in the film industry. The glimpses from 'The Archies' trailer promise an engaging and magical movie experience making Khushi's debut worth waiting out for as she becomes the next big rising star.
ALSO READ:
Blaming These Celebrities for Breaking Taboos: The Firsts That Transformed Indian Cinema!
Shah Rukh Khan: A Journey From Ignorance, Criticism To Now Being An Only Actor With Two 1000 Crore Films, An Unstoppable King!