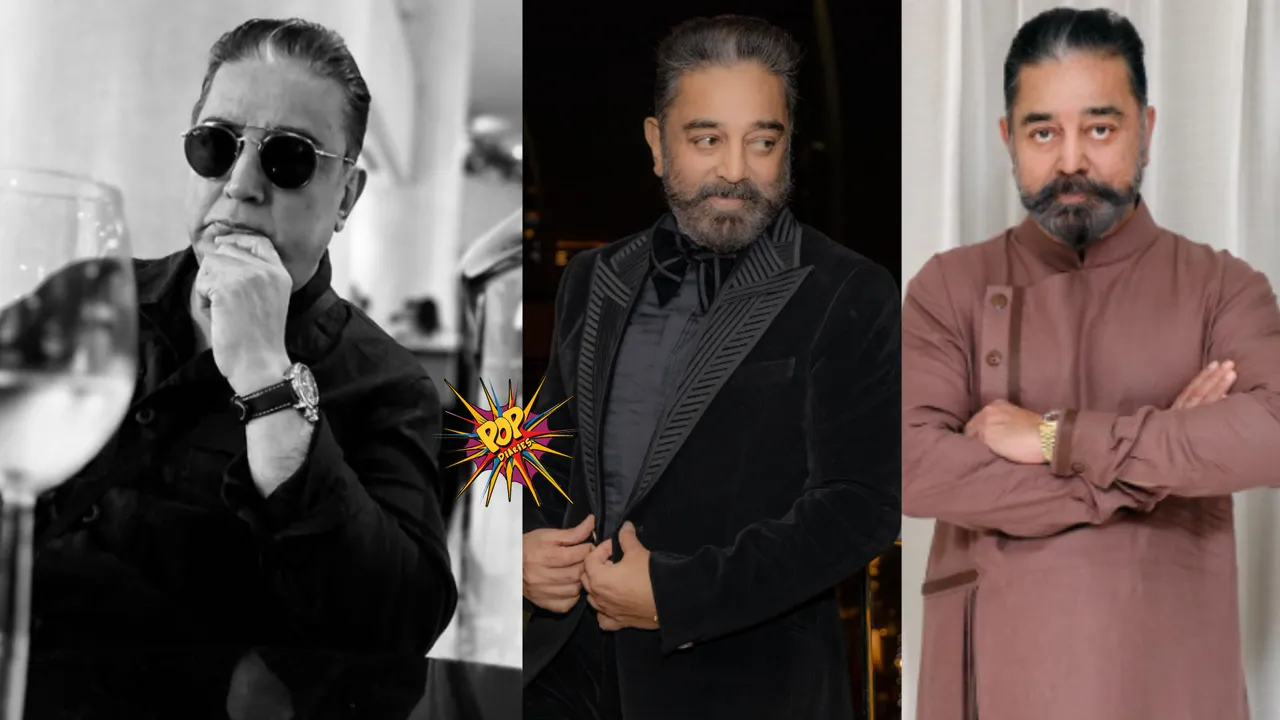 The epitome of versatility and sheer brilliance, Kamal Haasan stands as a beacon of excellence in the world of acting. With boundless talent, he effortlessly embodies diverse roles, leaving an indelible mark in cinematic history and capturing the hearts of netizens worldwide. His extraordinary ability to transform into countless characters has made him a living legend, revered not only in regional Tamil cinema but also in the realms of Tollywood and Bollywood. His remarkable performances have garnered a legion of fans, awestruck by his unparalleled talent and ability to mesmerize audiences across the nation.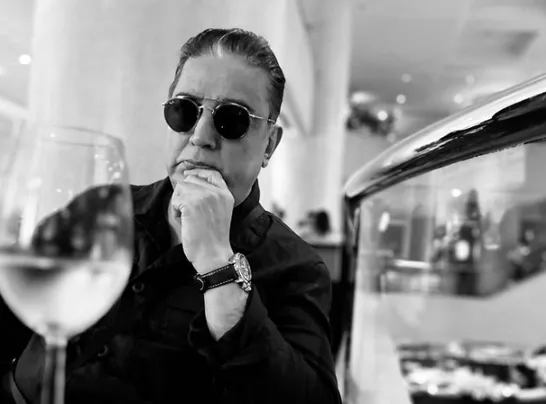 On this auspicious day, we join in celebrating not just Kamal Haasan's extraordinary on-screen brilliance but also his magnetic off-screen persona. Throughout his decades-long career, Kamal sir has continually astonished us with his diverse roles, each distinct from the last. Off-screen, he exudes unmatched elegance, capturing our attention effortlessly. His timeless charm is perfectly complemented by his salt-and-pepper hair, moustache, and beard, making every style, be it traditional or Western, an absolute masterpiece. His ability to flawlessly carry this distinctive look, coupled with his impeccable fashion sense, showcases his unparalleled mastery. (ALSO CHECKOUT: Anushka Shetty Birthday Special: Embrace Simplicity, Elegance & Inner Radiance – Your Guide To This Diwali Glam!)
1) Age proves no barrier for Kamal sir as he effortlessly dons a hoodie, jeans, sneakers, and shades, flaunting his distinguished salt-and-pepper hair, exuding style and confidence.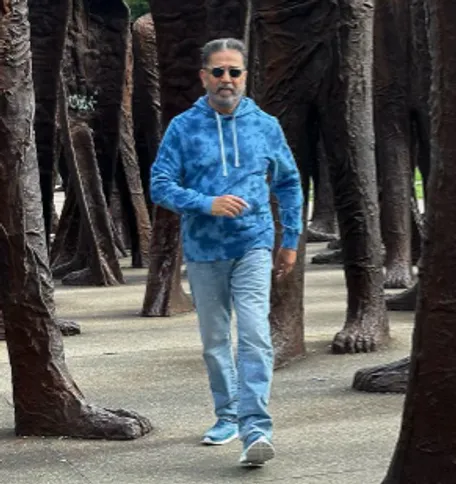 2) The Master! Kamal sir commands attention in a black t-shirt paired with navy blue bottoms, accentuated by a long beige coat and sunglasses, adding a touch of sophistication to his inherent handsomeness.
3) Woah! Witness his style prowess as he steals the spotlight in an all-black velvet blazer suit, showcasing the sharpness of his salt-and-pepper hair, a testament to his unparalleled elegance and fashion sense.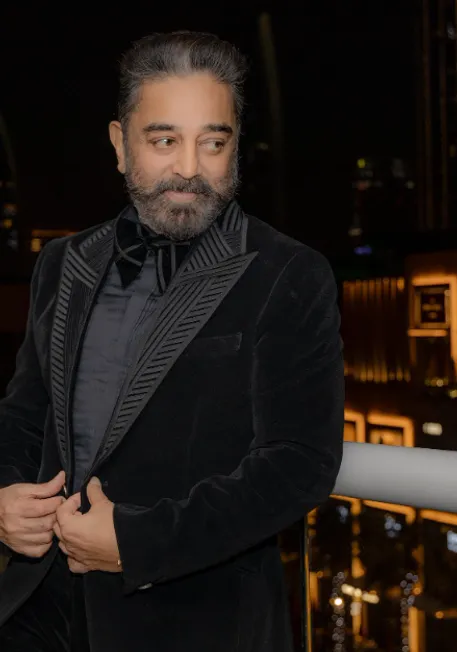 ALSO READ: Shah Rukh Khan: A Journey From Ignorance, Criticism To Now Being An Only Actor With Two 1000 Crore Films, An Unstoppable King!
4) Aha! Kamal sir exudes rugged charm in a nude brown Pathani-style kurta and pyjama ensemble, paired with dark formal shoes, effortlessly emphasizing his salt-and-pepper hair, creating an aura of timeless charisma.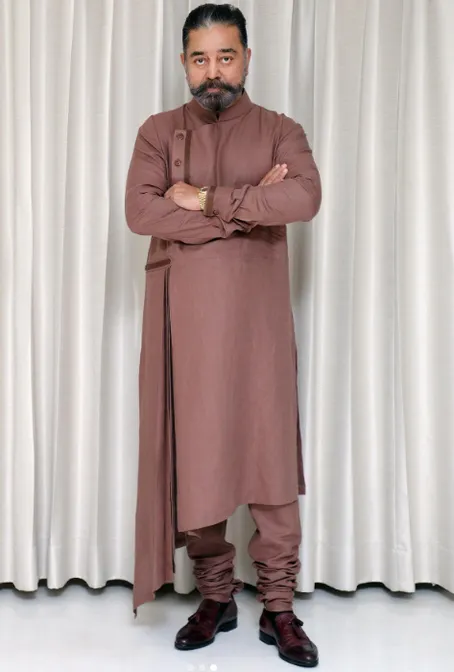 5) Setting the stage on fire, Kamal sir stuns in an all-black kurta pyjama set, accentuated by a creatively draped stole. With a classic watch and black formal shoes, he perfectly embodies the essence of sophistication, highlighting his distinguished salt-and-pepper look.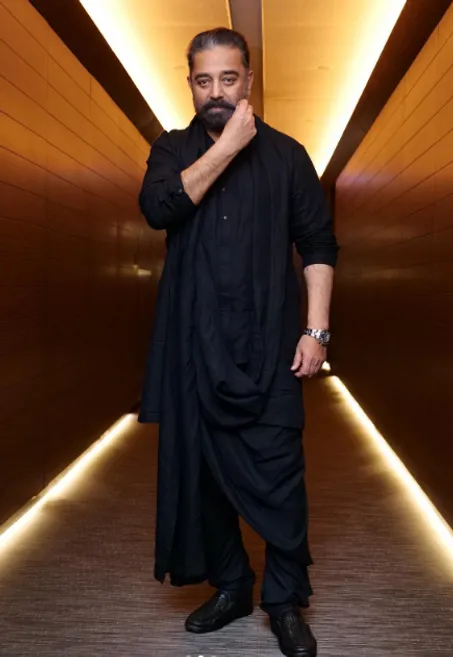 Today, as we admire his multifaceted talent and enduring appeal, we acknowledge him as the epitome of style and grace. He truly embodies the essence of perfection in every aspect of his persona. Here's to his eternal youthfulness and unmatched talent. To the complete actor,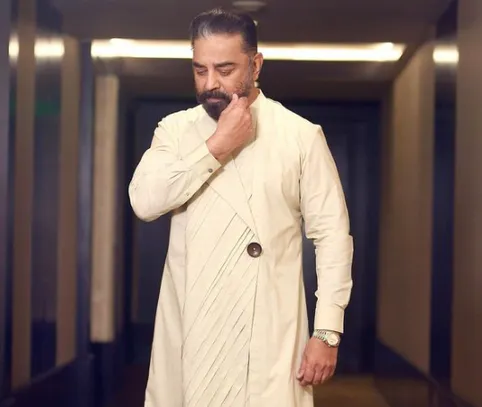 Happy Birthday Kamal Haasan!
👑
ALSO READ:
 ALSO READ: Blaming These Celebrities for Breaking Taboos: The Firsts That Transformed Indian Cinema!
Exploring Tabu's Effortless Transition From Innocent To Groundbreaking Roles!