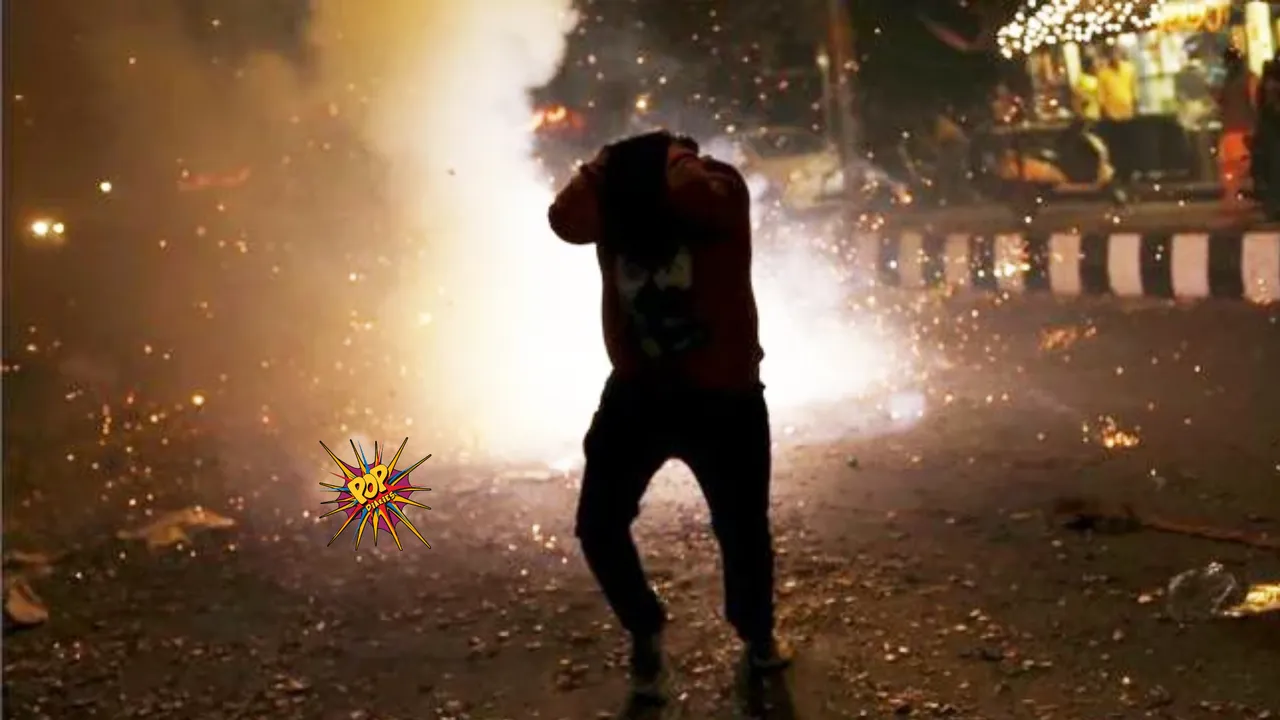 In a significant move to combat pollution, the Supreme Court of India has reiterated that its 2021 ruling, permitting the use of only green firecrackers, will apply nationwide, not just in the Delhi-NCR region. During a hearing addressing a petition urging the Rajasthan government to adhere to the ban on firecrackers containing barium salts and other pollutants, Justices AS Bopanna and MM Sundresh emphasized that existing Supreme Court orders were binding across the country. 
The court's 2021 decision had prohibited firecrackers containing barium salts, yet this restriction was being openly flouted. The Supreme Court had previously set specific time slots for bursting firecrackers, allowing them between 8 pm and 10 pm on Diwali and from 11:55 pm to 12:30 am for New Year's Eve and Christmas. (ALSO READ: Blaming These Celebrities for Breaking Taboos: The Firsts That Transformed Indian Cinema!)
Emphasizing the responsibility of citizens, the bench remarked, "Every citizen must ensure they burst fewer crackers on Diwali," highlighting that it is primarily adults, not children, who engage in this activity. The court also dispelled the misconception that environmental protection and pollution control were solely the court's duty, emphasizing that it is a collective responsibility.
Furthermore, the bench addressed the escalating noise and air pollution during festive periods in Rajasthan, especially due to weddings in places like Udaipur. The court directed the state of Rajasthan to take immediate measures to minimize air and noise pollution, not only during festivals but also beyond the celebratory seasons. (ALSO CHECKOUT: Anushka Shetty Birthday Special: Embrace Simplicity, Elegance & Inner Radiance – Your Guide To This Diwali Glam!)
The court's stern stance came during a broader discussion on the alarming pollution levels in Delhi, where the Air Quality Index exceeded 400. The Supreme Court firmly stated that the issue should not be politicized and underscored that the deteriorating air quality was detrimental to public health, emphasizing the urgency to address this crisis collectively.
This ruling marks a significant step towards curbing pollution nationwide, reflecting the judiciary's commitment to environmental conservation and public well-being.
ALSO READ:
Kamal Haasan Birthday: Mastering the Salt-Pepper Style, From Western To Traditional Elegance!
Shah Rukh Khan: A Journey From Ignorance, Criticism To Now Being An Only Actor With Two 1000 Crore Films, An Unstoppable King!