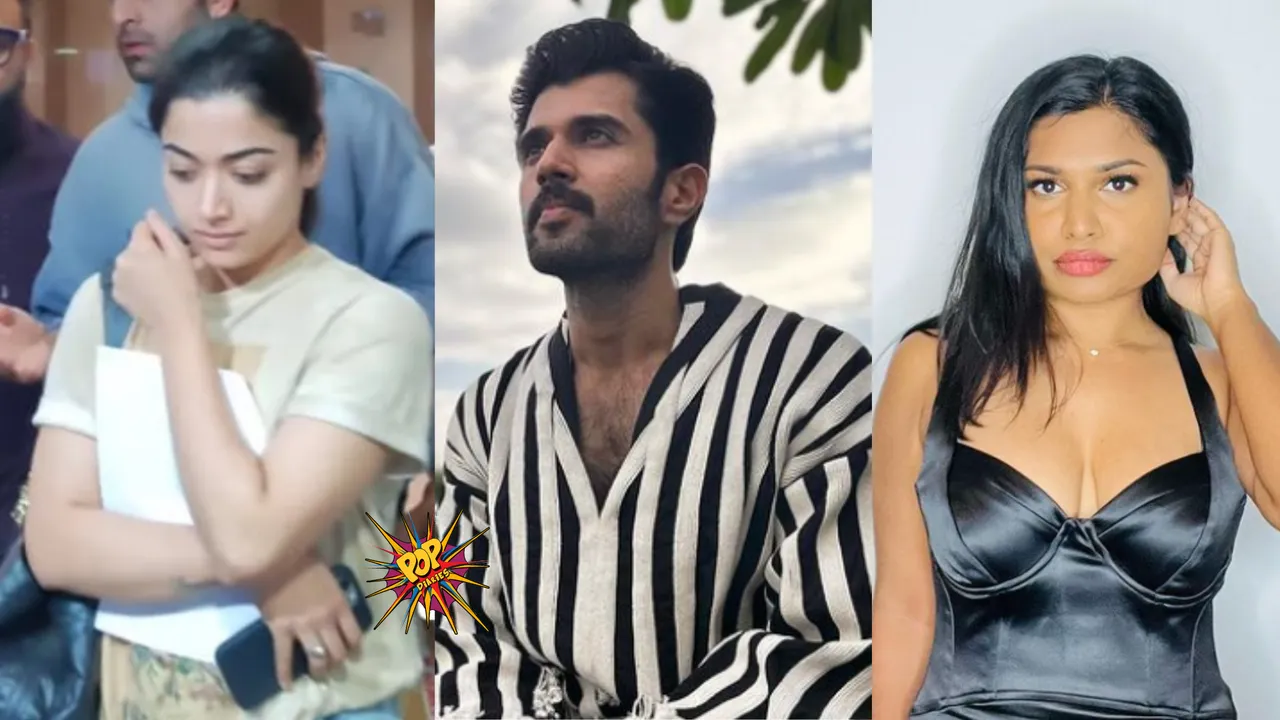 A few days ago, social media went by storm after popular actress Rashmika Mandanna's face was morphed with a British Indian woman Zara Patel which led to a wide buzz among netizens and celebrities. Prominent figures such as Amitabh Bachchan, Mrunal Thakur, Naga Chaitanya and others raised their voices, demanding swift action against the creators of the malicious content.
Latest, actor Vijay Deverakonda, a close friend of the actress also joined the chain of voicing support and took to his Instagram story and wrote, "Extremely important steps for the future. This shouldn't happen to anyone. Also an efficient accessible cyber wing for quick crackdowns and punishment will make people more secure (sic)."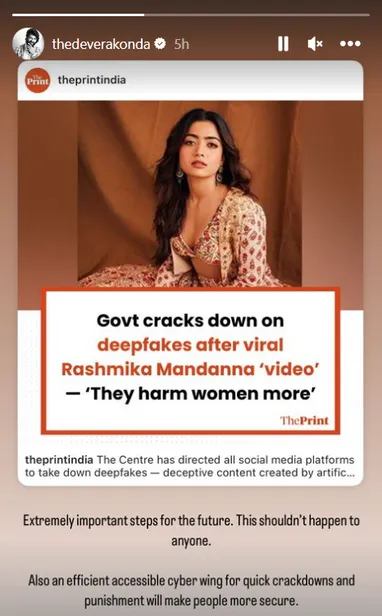 ALSO CHECKOUT: Anushka Shetty Birthday Special: Embrace Simplicity, Elegance & Inner Radiance – Your Guide To This Diwali Glam!
Meanwhile, the government has asked to remove all the deepfake videos within 36 hours otherwise after that the action will be taken. In response to a viral deepfake video featuring Rashmika Mandanna, the Indian government reminded social media platforms of strict legal provisions. The Ministry of Electronics and Information Technology has invoked Section 66D of the IT Act, imposing up to 3 years imprisonment and a 1lakh rupees fine for cheating through personation using computer resources. This highlights, growing concerns about the misuse of Artificial Intelligence for disinformation campaigns.  
Zara Patel, the original individual in the deepfake video, expressed her deep distress over the incident saying, "I'm deeply upset by what is happening 😞". Further in a long note she wrote, "Hi all, it has come to my attention that someone created a deepfake video using my body and a popular Bollywood actress's face. I had no involvement with the deepfake video and I'm deeply disturbed and upset by what is happening. I worry about the future of women and girls who now have to fear even more about putting themselves on social media. Please take a step back and fact-check what you see on the internet. Not everything on the internet is real (sic)".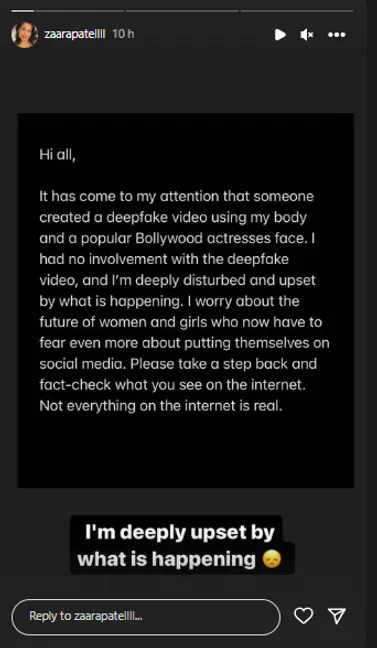 ALSO READ: Kamal Haasan Birthday: Mastering the Salt-Pepper Style, From Western To Traditional Elegance!
Amidst the controversy, Rashmika Mandanna made her first public appearance, visibly undeterred. The actress, who is gearing up for her upcoming film 'Animal,' was seen leaving the T-series office with co-star Ranbir Kapoor and director Sandeep Vanga. The movie, set to release on December 1, also features Bobby Deol and Anil Kapoor in pivotal roles.
The government's swift action against deepfake videos marks a significant step in the fight against digital misinformation, signalling a collective effort to protect individuals from the harmful effects of AI-driven manipulation on social media platforms.
ALSO READ:
Blaming These Celebrities for Breaking Taboos: The Firsts That Transformed Indian Cinema!
Shah Rukh Khan: A Journey From Ignorance, Criticism To Now Being An Only Actor With Two 1000 Crore Films, An Unstoppable King!