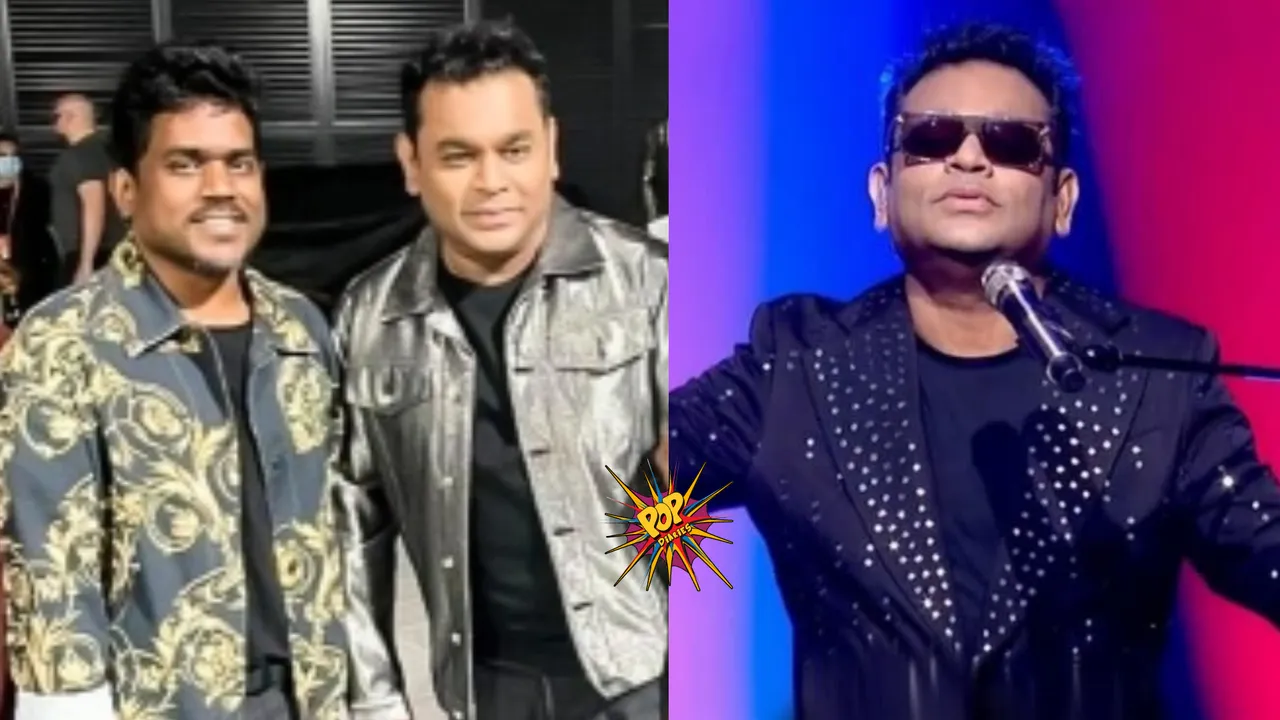 On Sunday, August 10, in Chennai, the music maestro AR Rahman's concert was set to enlighten the audience but unfortunately, he fell into a mishap when many people were sent back despite having valid tickets which led to long queues, no space for parking, and due to this overcrowding women faced molestation, children and the elderly were displaced in the crowd. 
Later on Monday, the Oscar-winning musician clarified what actually happened and that he would also compensate the loss of them. ALSO READ: AR Rahman Reacts On Chennai Concert That Turned Into Bizarre, "I'm Terribly Disturbed"
Composer Yuvan supports Rahman
Currently, the famous Tamil music composer Yuvan Shankar Raja came in support of AR Rahman and slammed organizers for their mismanagement. The long note read, "Organising an event of the magnitude of a concert is an immensely complex task, involving numerous moving parts, from logistics and crowd control to traffic management. As unfortunate as it is, mishaps such as overcrowding and other unforeseen problems have happened during concerts of such magnitude, owing to several reasons including organisational missteps. Even with the best intentions, things can go awry, causing intense distress to the very people who make our music meaningful – our fans."
ALSO SEE VIDEO: Rajinikanth Starrer 'Jailer' Producer Kalanithi Maaran Gifts 300+ Gold Coins To Crew Members
Further talking about the event organizers, "It's crucial that event producers and organisers reflect upon this incident. As performers, we place our trust in these producers to ensure that everything runs smoothly and our fans, are well taken care of while we're on stage. It is truly disheartening to witness such a situation unfold and it even urges artists, including myself to take on an active role in the planning & safety measures," YSR added. 
Continues to write about standing with AR Rahman, he wrote, "As a fellow musician, I empathise with the situation and stand by AR Rahman, considering the unfortunate events, especially when the concert was intended to give the fans a memorable night, for all the right reasons."
And concluded by saying, "lessons are learned, improvements are made" and in future do take care of the safety for fans and especially women, children and elderly. He ended by writing, "Let us hope that lessons are learned, improvements are made, and event organizers make sure that future events are executed with the utmost care and consideration for the safety and comfort of the fans, especially women, children, and the elderly."
September 11, 2023
ALSO READ: Tamil Director G Marimuthu Dies At 57, Jailer Co-star Rajinikanth & Other Celebs Mourns The Loss
Yuvan Shankar Raja is a soundtrack and background score composer and he is also a singer-songwriter. Mainly works in the Tamil industry and composed for a few Telugu, Kannada and Hindi movies. And popularly referred to as 'BGM King' and the 'Young Maestro' who has introduced hip hop, and a mix of EDM and jazz with his outstanding talent in composition.
ALSO Watch BTS Viral Video Of Shah Rukh Khan's Stunt For 'Jawan', Fans Lauds The Superstar