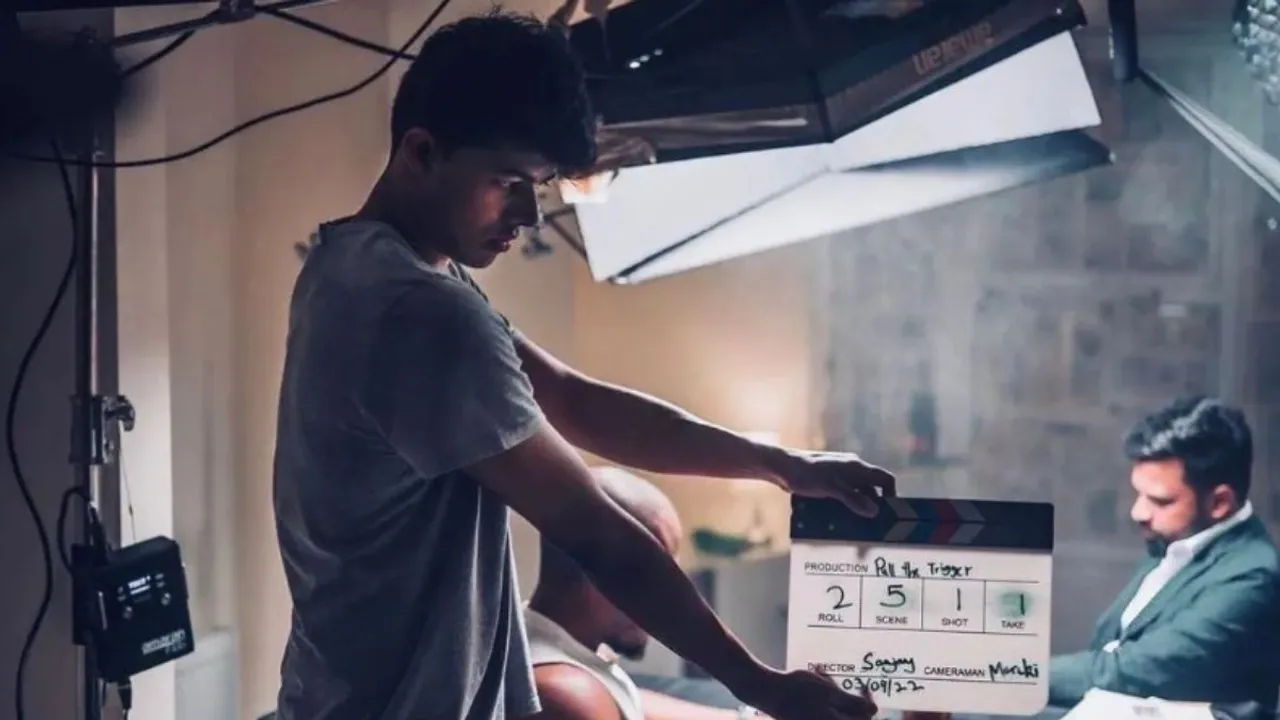 The world of cinema is constantly evolving, with new talents emerging to bring fresh perspectives and innovative storytelling to the silver screen. One such promising talent is Jason Sanjay, who is all set to make his directorial debut backed by the renowned Lyca Productions. This collaboration has generated immense excitement and anticipation, as the young filmmaker represents the next generation's vision in cinema.
Unveiling Jason Sanjay
Son of the iconic Tamil actor Vijay, Jason Sanjay, has been exposed to the film industry since a young age. However, he has nurtured his passion and vision, determined to establish a unique creative identity. Despite his privileged background, Jason Sanjay has taken the path of hard work and perseverance to prove himself as a filmmaker in his own right.
Lyca Productions:
A Catalyst for New Talent
Lyca Productions, a household name in the Tamil film industry, has been instrumental in promoting and supporting fresh talent. Known for producing blockbuster hits, they have always shown a penchant for investing in promising filmmakers who can shape the next generation of cinema. Their decision to back Jason Sanjay's directorial debut is a testament to his immense potential and the studio's commitment to nurturing young talent.
A Combination of Experience and Innovation
With Lyca Productions' backing, Jason Sanjay has the opportunity to collaborate with experienced professionals who can provide guidance and mentorship. This collaboration will likely be a perfect blend of traditional filmmaking wisdom and the audacity of youth, resulting in an innovative and captivating cinematic experience.
Breaking Away from Expectations
Being the son of a superstar comes with its own set of expectations. However, Jason Sanjay is determined to forge his path, refusing to be confined by comparisons or preconceived notions. This directorial debut will be a platform for him to showcase his unique artistic vision and storytelling style, making a mark in the industry on his terms.
Embracing Diversity and Fresh Perspectives
The collaboration between Jason Sanjay and Lyca Productions symbolizes their commitment to the next generation and a step towards embracing diversity in storytelling. By giving young filmmakers a platform, they encourage different perspectives and narratives that reflect today's audiences' evolving tastes and preferences.
An Anticipated Cinematic Event
The announcement of Jason Sanjay's directorial debut, backed by Lyca Productions, has created a buzz in the industry. Fans and cinephiles eagerly await its release, curious to witness how the young filmmaker will bring his unique vision to life on the big screen. The anticipation surrounding this project demonstrates the industry's recognition of the talent and potential that Jason Sanjay possesses.