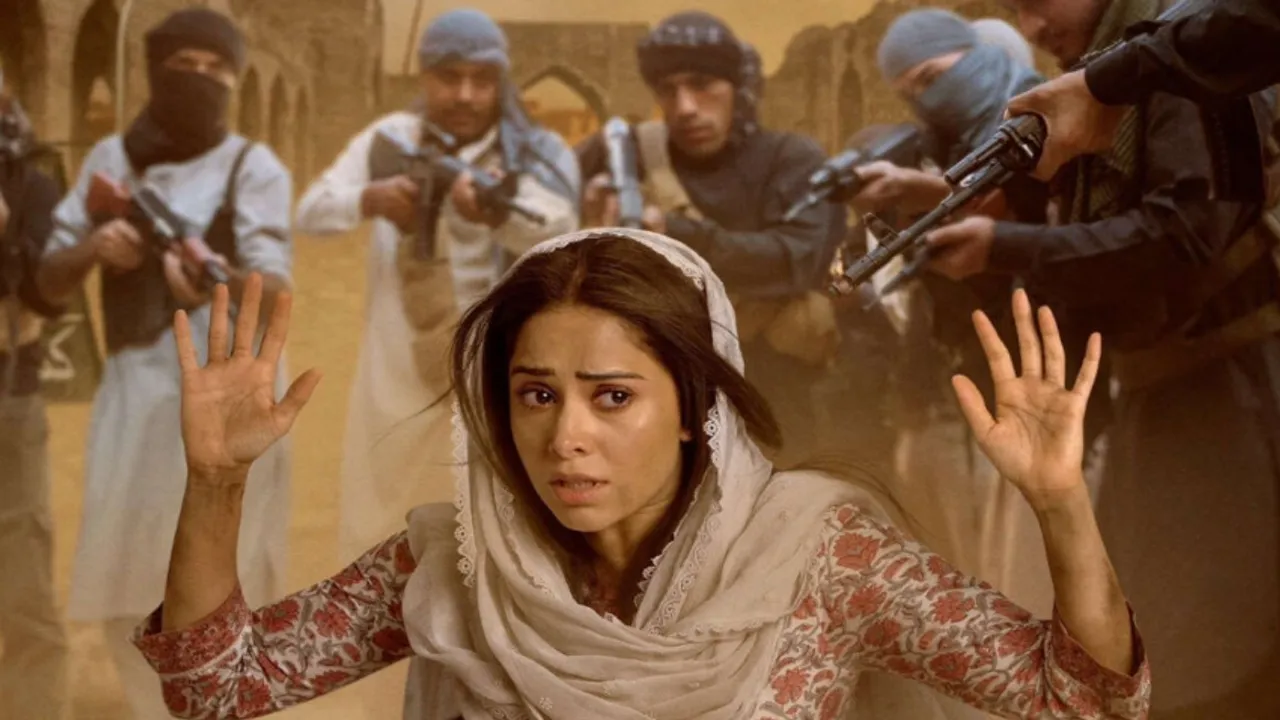 Directed by Pranay Meshram in his directorial debut and  Nushrratt Bharuccha starred Akelli is a Hindi-langauge thriller drama coming to theatres on 25 August 2023. Nushrratt Bharuccha plays character of Jyoti Arora, an Indian girl who's trapped in a combat zone in Mosul, Iraq, she must fight for her survival but all she has is hope and courage. 
Bollywood, nowadays is back to bring some natural organic stories to its audiences. Amidst of Gadar 2 making round of patriotism ahead of India's 76th Independence year, Dashami Studioz has brought a tale inspired of real-life events which truly show off some patriotic shades. Though Nushrratt Bharuccha finds herself alone in the ensemble cast to carry the whole film on her own.
It starts when Jyoti Arora (Nushrratt Bharuccha) leaves her family behind to grab a job opportunity in Mosul, Iraq. She witnesses some terrifying experiences on her welcome journey to the new country, soon after getting to know the new world around her, combat situation arrives in Iraq. ISIS took charge of the area and catches Jyoti and her collegues as hostages. Jyoti trying to find a wayout from the mostarous terrirists take many brave decisions but she is all alone agianst the whole army of enemies, how she will fight them is the story ahead. 
Debutant director Pranay Meshram has done his work well while creating the Iraq combat atmosphere, he seems to take a lot of inspirtations from the movies in the similar genres. Sometimes he goes overboard with the elements in the frame while sometimes he misses few technical things which can be spotted easily. Story wise, he only focuses on the lead character Jyoti Arora and doesn't offer anything else which strench the scope of the movie.
On the acting front, Nushrratt Bharuccha is a lone warrior, we have never seen her in such a role except in her recent, Chorri where she was seen doing similar kind of a trapped role but this time she had to go beyond it. She had to leave her comfort zone and she did quite a notable job but could have got more healthy companions around. Nishant Dahiya gives descent performance but his character has less to do throughout.
Overall, Akelli  is a great one-time watch to witness the tale of survival, strength and to watch weather a girl alone can turn down a whole army or not. It portrays the atrocities the women faced while being held captive by the terrorist association ISIS.
Ratings- 2.5/5