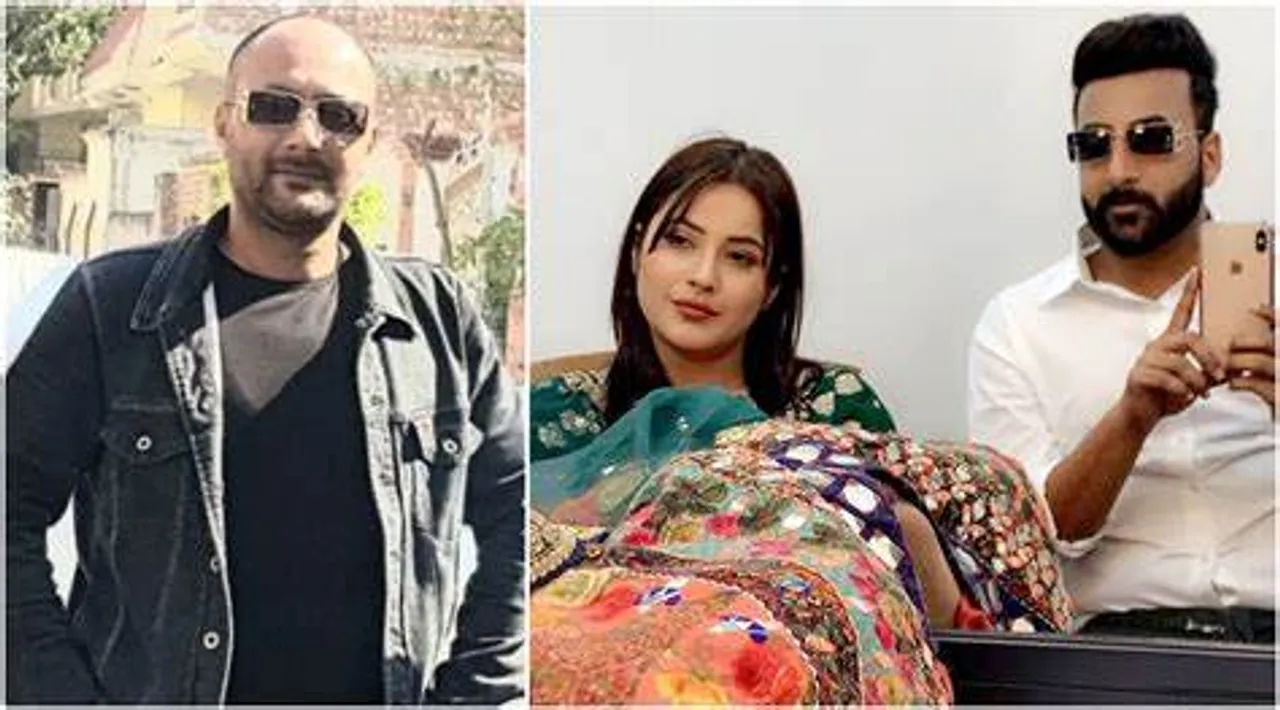 Celebrity siblings often share a special bond, and it is no different for Punjabi actress and Bigg Boss fame, Shehnaaz Gill. The talented actress recently surprised her brother, Shehbaz Badesha, with a lavish gift that left everyone amazed. In a show of love and gratitude, Shehnaaz gifted her brother a brand new Mercedes-Benz worth Rs 80 lakh, creating a heartfelt and memorable moment for both of them.
The Surprise
Shehnaaz Gill, known for her cheerful and bubbly personality, never shies away from expressing her love for her family. The gesture of gifting her brother a  luxury car not only showcases her immense love for him but also demonstrates her success and appreciation for their undying support throughout her journey.
The Luxury Mercedes-Benz
The Mercedes-Benz is an iconic symbol of opulence and style, and Shehnaaz chose this luxurious car to celebrate her brother's achievements. This brand has been synonymous with prestige and class for decades, making it a perfect choice for this grand gesture. With its elegant design, cutting-edge technology, and unparalleled comfort, the Mercedes-Benz is a statement of success and sophistication.
The Emotional Impact
Shehnaaz's surprise left her brother, Shehbaz Badesha, overwhelmed with emotion. The joy and happiness on his face were evident as he realized the magnitude of his sister's love and generosity. This heartfelt moment will undoubtedly be etched in their memories forever, strengthening their bond as siblings and family.
Celebrating Success Together
Shehnaaz's successful career in the entertainment industry has undoubtedly played a major role in her ability to provide such a luxurious gift to her brother. This gesture reflects not only her gratitude towards her brother but also serves as a celebration of their collective success. It is a reminder that hard work and dedication can result in unimaginable rewards.
The Power of Sibling Love
The special bond between siblings is an indivisible connection that transcends material possessions. Shehnaaz's gift to her brother highlights the beauty of this bond and reminds us all of the importance of cherishing and supporting our loved ones. It is a reminder to embrace the joy of giving, not just on special occasions, but throughout our lives. 
Shehnaaz Gill's surprise gift of an Rs 80 lakh luxury Mercedes-Benz to her brother showcases her immense love and appreciation for her family while also celebrating their collective success. This gesture reinforces the significance of siblings and the power of love in strengthening familial bonds. It is a heartwarming reminder to express love and gratitude to our loved ones, making every moment memorable and cherished.