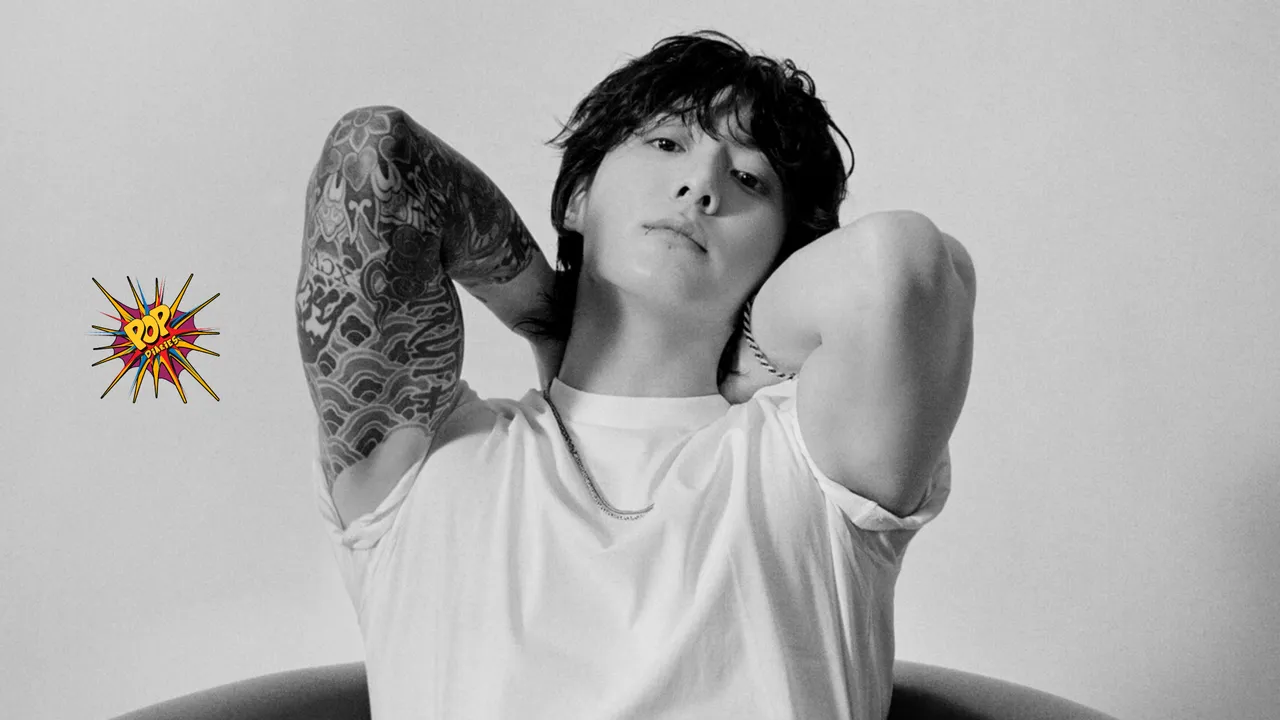 The K-Pop's sensational artist BTS Jungkook made his debut with the first-ever digital solo single titled 'SEVEN' which went on to break several records, being the fastest K-Pop artist to reach no. 1 in just 1 hour and 6 minutes on the US iTunes charts and more. 
'SEVEN' Nominates At 2023 VMAs 
The feet-tapping track has now been nominated for the category 'Song of the Summer' at the 2023 MTV Video Music Awards (VMAs). 
Making the occasion more special, the official X (formerly known as Twitter) account of the award show announced this happy news on the birthday of Jungkook, which happens to be on 1 September. 
They wrote, "@BTS_twt Congrats, Jung Kook 🫶 "Seven" is nominated for Song of Summer at the 2023 #VMAs! Vote on @MTV's Instagram story starting Thursday, September 7th!"
@BTS_twt Congrats, Jung Kook 🫶 "Seven" is nominated for Song of Summer at the 2023 #VMAs!

Vote on @MTV's Instagram story starting Thursday, September 7th! pic.twitter.com/A03bNj9GWo

— Video Music Awards (@vmas) September 1, 2023
ALSO READ: INDIAN-ORIGIN Presidents, Global Leaders To Top CEOs Who's Making Us Proud!
Be ready Kookie admirers, the voting line is starting on Thursday, September 7. 
This exciting news is not only special for the artist to announce on his birthday but also for his fans. Taking to social media ARMY expressed their happiness and also encouraged others to vote for Jungkook's 'Seven'. 
SEE REACTIONS:
SONG OF THE SUMMER INDEED!
So proud of you Jungkook! Let's get it! 👏 https://t.co/FGDkUPNV9a pic.twitter.com/NR6SU0eYTh

— AmberLynn ♡ 𐤀 ʟᴀʏᴏ(ꪜ)ᴇʀ (@AmberLynn_TK) September 1, 2023
BABYYYYYYYYYYYYYY SONG OF THE SUMMER HES ALREADY A WINNER IN MY BOOK https://t.co/TGgcZWv8BP

— ᴮᴱc⁷☆jungkook 26 bday bash ☆bts' army💗 (@sunshinehope613) September 1, 2023
y'all !!! you better be ready to vote once this starts in 6 days, 7th September will be a very big day.. please let's give this big achievement for Jungkook's SEVEN 👏

Song Of Summer tittle is made for SEVEN! https://t.co/Gr6NzLYy6H

— 나비.97 (FAN) (@maineventjeon) September 1, 2023
ALSO CHECK OUT: SEE INSIDE Pics Of Shah Rukh Khan's Dubai Mansion 'Jannat'
SEVEN by JUNGKOOOK is the best song of summer ☀️❤️‍🔥 https://t.co/ldZOcqjgPq pic.twitter.com/OkaSm4oM5l

— Omima ʲᵏ ♡ (@JjksOnlyJK) September 1, 2023
Yes sir!!! Happy Birthday jk ❤︎❤︎🥰 https://t.co/1BXLXZOH2n

— JUNGKOOK AMERICA ♍️🤍 (@AMERICAJUNGKOOK) September 1, 2023
See Music Videos:
ALSO READ: BTS' Jungkook Ousts Jennie's BLACKPINK with 'Seven,' Second Most-Streamed Solo Song on Spotify
In the category of 'Song of the Summer' sixteen other artists are also nominated, including other Korean artists like FIFTY FIFTY  for 'Cupid' and TXT for 'Do It Like That'. The nominees list includes some of the other non-K-Pop singers like Taylor Swift, Jonas Brothers, Beyoncé, Billie Eilish, Olivia Rodrigo and more. 
Last month, SEVEN faced allegations of plagiarism by Korean composer Yang Joon-young for copying his sequence from the song 'Time of Mask'. However, Big Hit Music later clarified in a statement saying, "infringement against 'SEVEN' is not true".
ALSO READ: BigHit Denies Claims Of Plagiarism Against BTS Jungkook's 'SEVEN'
'Seven' is sung by BTS Jungkook along with American rapper Latto featuring the actress Han So-hee in the music video. It was written by Andrew Watt, Cirkut, Jon Bellion, Latto, and Theron Makiel Thomas and produced by Watt and Cirkut. Adding on, it is the fastest song by a male artist to reach 400 million streams after Harry Styles 'As It Was' in the second place. Debuted at the top of the Billboard Hot 100 in the United States and the Global 200, becoming both Jungkook and Latto's first number-one on those charts. 
The track also debuted at number three on the UK Singles Chart, setting a new record as the highest-debuting single by a solo Korean act in history. Elsewhere, it charted in the top ten in many other countries including Australia, Canada, Ireland, Japan, Lithuania, New Zealand, South Korea, and Switzerland.