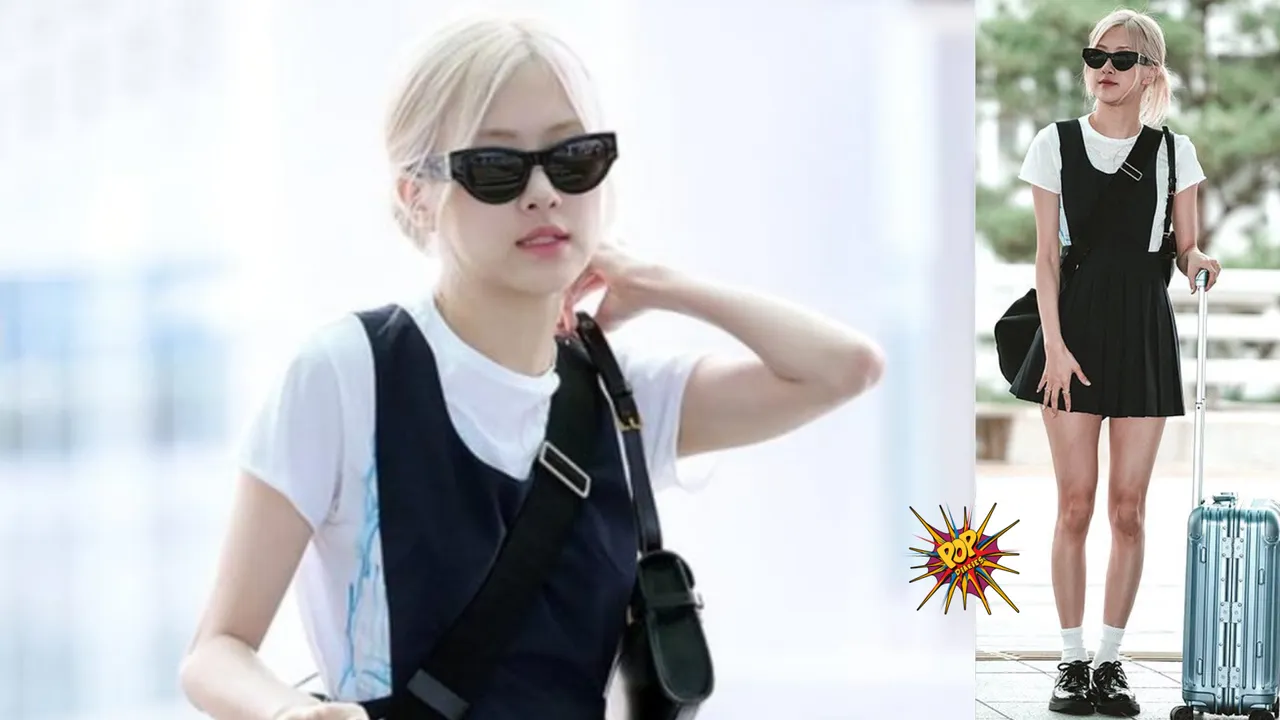 Born Pink World Tour is the ongoing second worldwide concert tour by South Korean girl band BLACKPINK and now it's time for the United States to witness the band live. 
And BLACKPINK's Rose has been recently spotted at Incheon Airport and her outfit inspiration is very chic and classy that you will definitely crave to style on yourself. 
Have a look: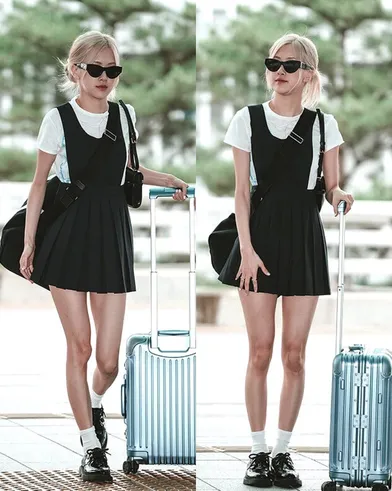 ALSO CHECK OUT: BTS V Aka Kim Taehyung Defines Red, Love & Everything Nice!
Let me take you to the list of outfits, accessories and bags by each one of them with brand names and prices of the same. 
• Rose's Alasdair on the Beach white t-shirt is from THE ROW which costs $1,030 that converts into rupees around ₹ 85,304.
• The singer's cute little black pilot dress is from SANDY LIANG with a cost of $725 that almost goes into ₹ 60,044.
• And her cool SL M94 sunglasses are from SAINT LAURENT which costs $505 and in rupees it charges ₹ 41,824. 
• And Rose's left side small sling bag is from Manhattan with an amount of $2,800 and in rupees it is ₹ 2,31,894.
• And the cross sling bag is from Rive Gauche and costs $1,490 which converts to ₹ 1,23,405.
• The classy Teddy derby shoes costs in pounds £616 and in rupees ₹ 65,036. 
• And Rose has completed her look with two jewel rings which both belong to TIFFANY & CO and milgrain ring costs $1,750 which converts to rupees ₹ 1,44,942.
• And she's heading for the show with a RIMOWA's original cabin carriage in artic blue that costs $1,430 with ₹ 1,18,439. 
Check out the whole look's cost list in a sequence: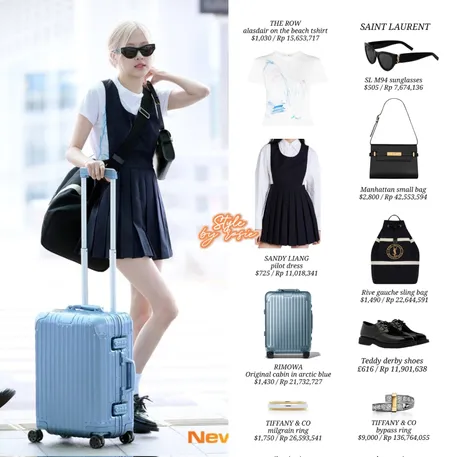 ALSO READ: 
EXCLUSIVE Interview With 'GHOOMER' Team: R Balki's Uninterest With Real-Life, Abhishek Bachchan's Disagreements With Paddy & Saiyami Kher's Preps for Role!
How All 3 Eras Of DON Franchise Have Their Own Power Of Speciality!
2023: Current Top 10 Net Worth Actors-Actresses In Indian Cinema