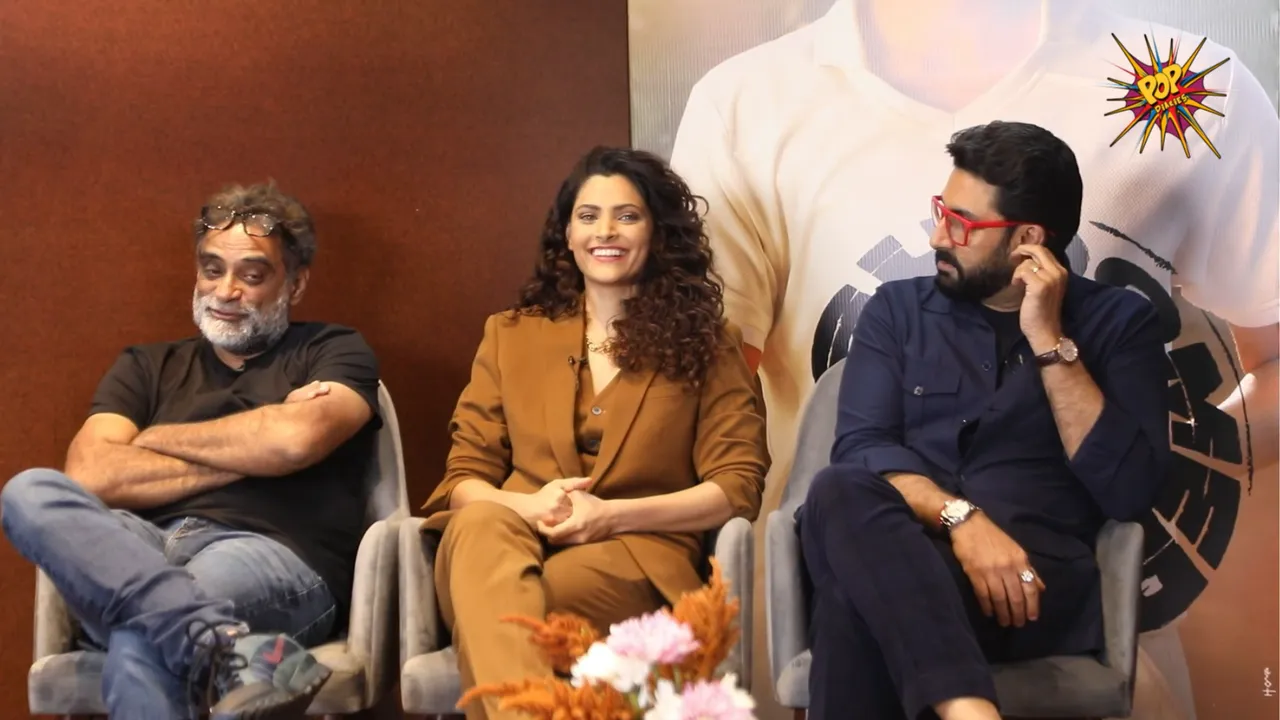 'Ghoomer' is helmed by none other than the ace director R Balki known for his exceptional films like Paa, Padman, Chup: Revenge of The Artist and more.
And our PopDiaires had an exclusive chat with actors Saiyami Kher, Abhishek Bachchan and the filmmaker, who all shared some interesting facts about their life and work life.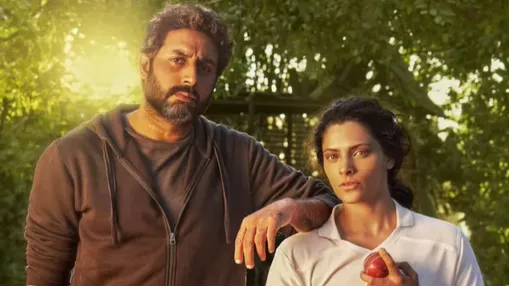 How R Balki delivers possibility with his extraordinary subjective films?
The director says, "It is my belief system, I'm not really interested in life. A real life that we all lead a bit boring, that's why I love movies and in which I would like to take the real with a thing of hope that things can happen like this…"
The Actor's Disagreements with Ghoomer's Paddy role as a real-life person, Abhishek Bachchan?
And the star says, "Almost everything! Paddy is completely removed from what I am in real life. He is synical, bitter, frustrated, brazen, rude and I like to believe I'm none of those."
ALSO READ: How All 3 Eras Of DON Franchise Have Their Own Power Of Speciality!
What Saiyami's Secret Ritual that She Performs Before Approaching A New Character? 
And the actress shares, "There are few things I do what translates what doesn't but I enjoy doing it. I go to Adil Hussain and Dilip Shankar since my first film, don't perform scenes but we do improves the character. Also, this film (Ghoomer) had physical demands that I had to work on. I am mute in the film, so had to learn sign language and being a cricketer I had to learn how to play the sport."
Further, she added how it's exciting to be an actor which gives us a chance to perform several roles that we can live in for a particular time. 
ALSO CHECK OUT: 2023: Current Top 10 Net Worth Actors-Actresses In Indian Cinema
Question to Mr Bachchan, In Artist's life does Commercial Success dictate the kind of movies, roles that they can desire? 
And he says, "Absolutely! The most important thong." 
And to know the full conversation, ghoomer moments of the team that was a turning point of their life, about Balki's opinion on the unpredictable audience, Saiyami's relate and unrelates with the movie adding her opinion on how people pull down other, Abhishek's one wish to inculcate from his father Amitabh Bachchan and many more to know to check out our full-length interview link given below.
Have a look:
Including Saiyami Kher, and Abhishek Bachchan starring in the lead roles, the film also casts Angad Bedi, Shabana Azmi and Amitabh Bachchan will be seen in a cameo appearance. Ghoomer is inspired by the incredible achievement of Karoly Takacs, follows the achievements of special athletes, and who have achieved more than when they were called "normal". Releasing on 18 August 2023.
ALSO READ: 
Koi Mil Gaya Re-release: Facts You Didn't Know About The Making Of Hrithik Roshan Starrer!
Shawn Mendes Effortlessly Making Vest Trend Look Cool & Stylish!