Jungkook, one of the beloved members of the globally acclaimed K-pop sensation BTS, has recently drawn the attention of ARMYs for an unexpected reason. The fandom, known for its dedication and vigilance, found itself a tad "stressed" following Jungkook's latest Weverse post, which shed light on his Spotify streaming habits.
The story unfolds with Jungkook's release of his hit track "3D," featuring American rapper Jack Harlow, at the end of September. This musical offering garnered widespread acclaim and anticipation from fans worldwide.
On October 6, Jungkook took to Weverse to surprise ARMYs with an endearing message and an exceptionally handsome picture of himself taken at the location where "3D" was recorded.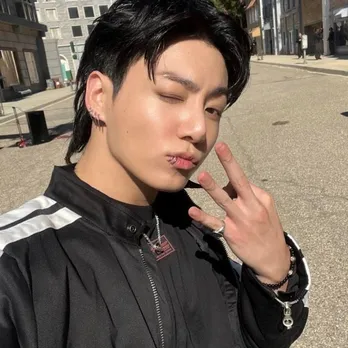 While this gesture was warmly received, it was a screenshot from Jungkook's Spotify account that truly captured netizens' attention and concern.
In the image shared by Jungkook, he could be seen passionately streaming "3D" on Spotify. However, eagle-eyed fans quickly noticed a potential issue – the song was on an endless loop. This seemingly harmless act had the ARMYs worried.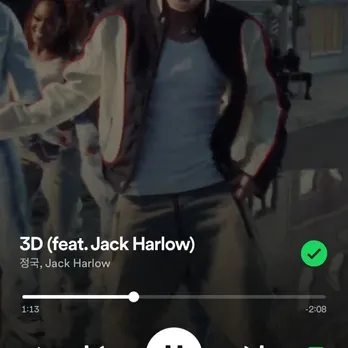 K-pop enthusiasts are well aware of the cautionary tales surrounding looping songs on streaming platforms. Excessive looping can sometimes trigger Spotify's algorithms to mistake a user for a bot, leading to discounted plays and potentially affecting chart rankings.
The discovery left ARMYs in a state of mild agitation, and they took to various online platforms to express their thoughts and concerns.

after the weverse post idk if i should say "be like jungkook and keep streaming" or "don't be like jungkook and turn off your loop" :")pic.twitter.com/yz2XVge4C0

— zoe⁷🏅| busy w uni (@barbiejunkoo) October 6, 2023
But JUNGKOOK dear please don't loop a song😂😂😂 https://t.co/aIQ78CIkEP

— JK DAILYʲᵏ (@Daily_JKUpdate) October 6, 2023

Some fans attempted to come to Jungkook's defence, arguing that as the artist behind the track, he had every right to loop it for enjoyment. They urged fellow fans to continue streaming "3D" as well to ensure it receives the recognition it deserves.

You are not Jungkook. You don't have a right to loop 3D.

— Mu⁷ (@130613fate) October 6, 2023
It's worth noting that Jungkook enjoys unwavering support from his fans, and even this minor incident was met with light-hearted jests rather than criticism. ARMYs are known for their commitment to helping BTS break records and top music charts, and the incident only served as a reminder of their dedication.
While the looping mishap may have briefly "stressed" some fans, it is unlikely to tarnish Jungkook's impeccable reputation in the eyes of his devoted followers.