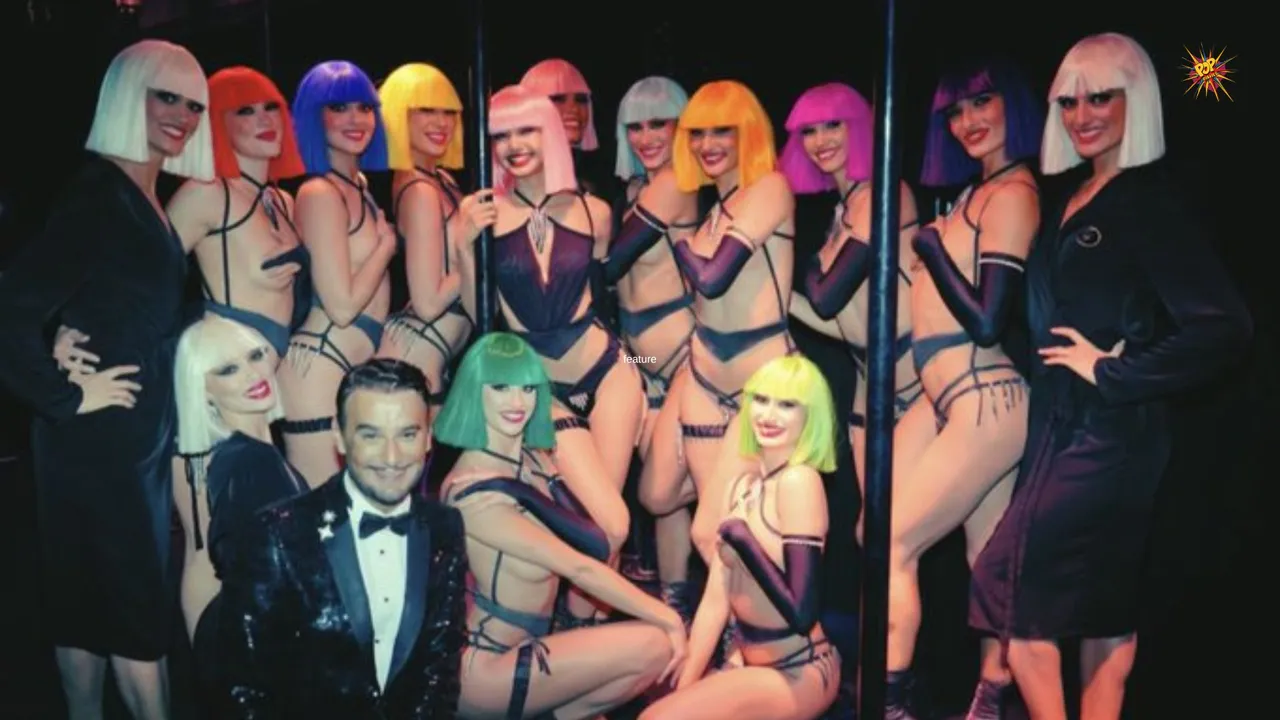 In a groundbreaking move that surprised fans and ignited discussions, BLACKPINK's Lisa took the stage at the renowned Crazy Horse Cabaret in Paris, France. The unexpected performance has left the world buzzing with curiosity and intrigue.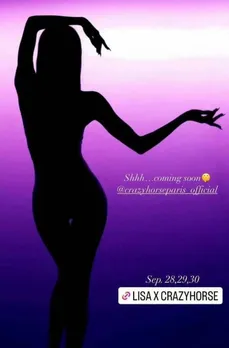 Andrée Deissenberg, one of the attendees, remarked, "Because the Crazy Horse has become a symbol of the woman who is proud to be free, curious, and confident. I also think that by deciding to do this, Lisa is showing the same thing." This choice of venue represents a bold statement of empowerment and self-expression by the K-Pop sensation.
Lisa proving she doesn't need kpop nor kpop fans

LALISA CRAZY GIRL SHOW#LISAxCRAZYHORSEPARIS pic.twitter.com/G2BJJoYrGN

— 👽 (@HaII0fFame) September 28, 2023
The announcement was met with a mix of reactions, as many netizens did not anticipate a K-pop idol performing at a venue famous for its nude performances by skilled female dancers. However, Lisa's decision to embrace this unconventional opportunity has only added to her allure and mystique.
Lisa's first performance at the Crazy Horse drew a small, exclusive crowd, despite a staggering 50,000 attempts to secure tickets. "There will be a thousand people who will see it. It's really something exclusive, intimate, unique," Deissenberg noted, emphasizing the exclusive nature of the event.
One intriguing aspect of Lisa's performance is the strict no-photography policy at the Crazy Horse Cabaret. Yet, eager BLINKs, BLACKPINK's dedicated fanbase, have shared their experiences of the show, providing glimpses of this extraordinary event.
My crazy night 🥰
Thank you for the show Lisa #LISAxCRAZYHORSE pic.twitter.com/zcTbgoEZm7

— 𝔸 🌹🏜️ (@lichaeinparis) September 28, 2023
The French girl who recently saw Lisa's performance compliments her show, calling it "incredible." Lisa is awesome. Lisa changed clothing probably 4 or 5 outfits. She mentions seeing Jisoo, Rosé, and the whole family of Arnault (the head of LVMH) (+)

LALISA CRAZY GIRL SHOW pic.twitter.com/BeUUMByx9e

— ᴛᴀᴛᴀ🐣327💋 (@LiLi327TWEET) September 29, 2023
Attendees reported that Lisa did indeed undergo outfit changes during her performance, like  to the dancers at the venue. However, her outfits were thoughtfully modified to maintain her comfort and modesty. The energy at the show was likened to a BLACKPINK concert, with Lisa exuding unparalleled joy and enthusiasm.
As a token of their attendance, fans received exclusive "freebies," including wristbands and posters. Some fortunate attendees even had the opportunity to interact with Lisa herself, capturing moments of her genuine happiness after the performance.
 Prior to Lisa's show, fellow BLACKPINK members Jisoo and Rosé were spotted at the venue, showing their support for Lisa.
Jisoo and Rosé went to watch Lisa's Crazy Horse performance in Paris. The girls went to support with flowers, enjoyed the show with champagne, and made a big heart for Lisa at the end of the show and didn't stop until Lisa saw them, they're so fucking cute 🥺🤍 pic.twitter.com/8gaomSXO4P

— Wnzo 🪄 (@Shtrafi) September 28, 2023
With two more shows left to go at the Crazy Horse Cabaret, Lisa's groundbreaking performances are sure to leave an indelible mark on both her career and the world of K-Pop.