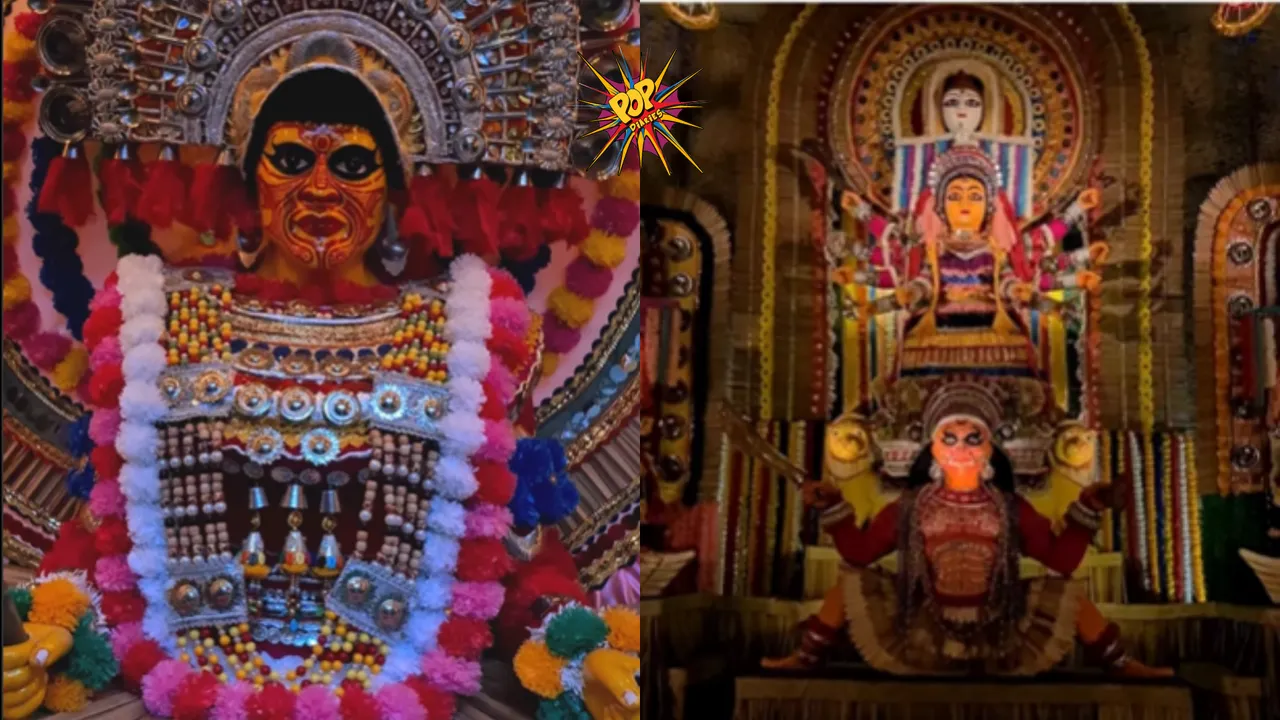 The way Hombale Films 'Kantara' ruled all across the world with its story, the film emerged as one of the biggest blockbusters of Indian Cinema. It's more than a year since the release of Rishab Shetty's directorial and seems like its craze from the audience is just not settling down. While the craze of Kantara was witnessed in the Ganapati festival, now it has taken over the Navaratri as well with the Durga Idols and decorations made on the Kantara theme. 
Kantara Ganapati idols went on to become a rage when Kantara-themed Ganapati pandals went on to become a big attraction, ahead of which the craze followed up in the Navaratri festival too. While the nation is currently celebrating the Navaratri festival, a fully decked-up Kantara-themed Durga pandal and Idol in Kolkata has been seen in Kolkata. The most underrated Durga puja of Kolkata has certainly grabbed the eyeballs of the masses and gained popularity. 
SEE VIDEO:
Kantara was released in 2022 and went on to set its rule across the nation and abroad. The film shocked the nation and became a sleeper hit over the night with extremely amazing word of mouth by the audience. The film crossed the mark of 100 Cr. in the Hindi language. Moreover, It was one of the most divine experiences for everyone who witnessed the movie in theatres. 
Apart from this, Hombale Films is currently working on the next part of Kantara which is going to be a prequel. Apart from this, they have a Salaar: Part 1 – Ceasefire.
ALSO READ:
Navratri 2023, Day 6: Embrace GREEN Elegance with Celeb-Inspired Traditional Attire!
Navratri 2023, Day 5, YELLOW: B-Town Ethnic Inspiration To Bright Up Your Festive!
The Divine Palette: Unveiling The List Of Nine Colours For Navratri 2023 & Maa Durga's Significance! 
Durga Puja 2023: Kolkata's Mesmerizing Pandals Unveiled, Take A Look At Astounding Unprecedented Creativity & Grandeur!