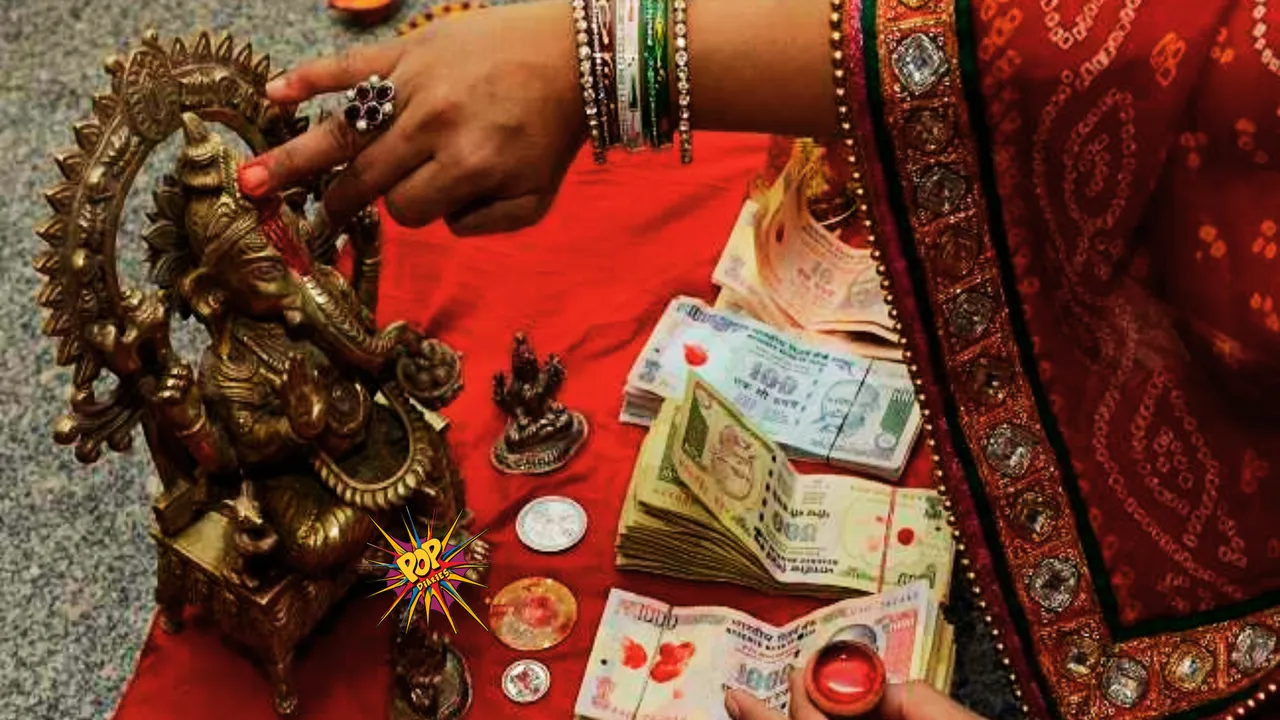 In the vibrant tapestry of Indian festivals, Dhanteras stands out as a day of immense significance. Derived from the words 'Dhan', meaning wealth, and 'Teras', signifying the thirteenth day of the lunar fortnight, Dhanteras marks the onset of the grand Diwali celebrations. This auspicious day falls on the thirteenth day of the Krishna Paksha in the month of Ashwin, heralding the spirit of wealth, prosperity, and renewal.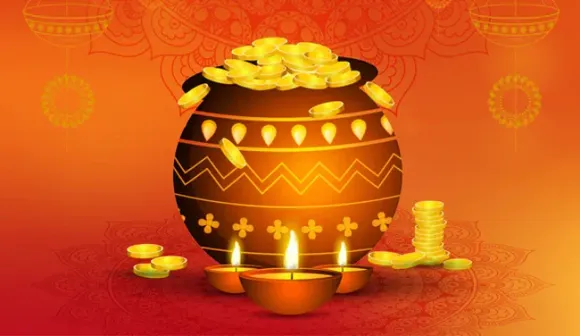 The Significance of Dhanteras:
Dhanteras holds profound importance in Hindu culture as it is believed to be the day when Goddess Lakshmi, the goddess of wealth, emerged from the churning of the cosmic ocean. Devotees worship Lord Dhanvantari, the god of health, seeking his blessings for a healthy life. The day is symbolic of the triumph of light over darkness, knowledge over ignorance, and good over evil.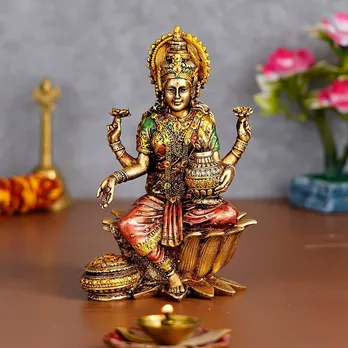 How to Celebrate Dhanteras:
Dhanteras is celebrated with great enthusiasm and devotion across the country. The day begins with cleaning and decorating homes to welcome Goddess Lakshmi. Traditional oil lamps, or diyas, are lit to illuminate every corner, signifying the dispelling of darkness. Families come together to offer prayers, perform aarti, and seek the blessings of deities for a prosperous year ahead.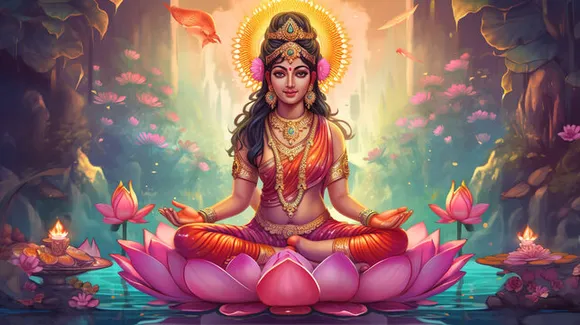 Auspicious Items to Buy on Dhanteras:
Dhanteras is synonymous with purchasing new items, especially those associated with prosperity and good fortune. Gold and silver ornaments, coins, utensils, and electronic gadgets are popular choices. Buying new clothes, home appliances, and vehicles is also considered auspicious. These purchases symbolize inviting wealth and happiness into one's life.
ALSO CHECKOUT: Anushka Shetty Birthday Special: Embrace Simplicity, Elegance & Inner Radiance – Your Guide To This Diwali Glam!
Things Not to Buy on Dhanteras:
While Dhanteras encourages shopping and indulgence, there are items considered inauspicious to buy on this day. It is advisable to avoid buying items like broomsticks, oil, ghee, butter, iron and steel items, sharp objects, wood or wooden articles, Crockery and utensils made of aluminium or plastic, and any kind of leather products. These items are associated with negative energies and are believed to bring bad luck if purchased on Dhanteras. Also, do not buy any gift for others because traditionally it is a day to focus on bringing prosperity to your own home.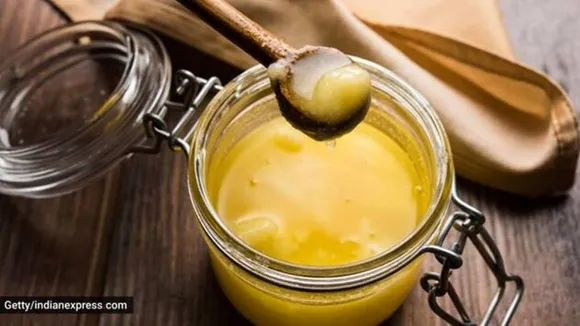 Rituals to perform during Dhanteras: 
It's a time when families come together to express gratitude, seek blessings, and welcome prosperity into their lives. Here, we explore the diverse rituals associated with Dhanteras, each carrying its unique significance and purpose.
1. Rituals for Prosperity:
Dhanteras is synonymous with wealth and prosperity. To invite financial abundance into your home, cleaning and decorating your space are essential. It is believed that Goddess Lakshmi, the deity of wealth, visits clean and well-lit homes. Lighting oil lamps (diyas) and placing them in every corner not only illuminates your home but also signifies the dispelling of darkness, ushering in prosperity and good fortune.
2. Gratitude for Long Life:
Expressing gratitude for the gift of life and seeking blessings for longevity are integral aspects of Dhanteras. One traditional ritual involves offering prayers to Lord Dhanvantari, the god of health, seeking his blessings for a healthy and long life for oneself and loved ones. Lighting incense and reciting prayers are common practices during this ritual.
3. Safeguarding Family Harmony:
The festival is also an opportune time to ensure the well-being and harmony of your family. Performing a special puja dedicated to Goddess Yamuna, the river deity, is believed to safeguard the lives of family members. Devotees offer flowers, light lamps, and chant hymns to seek her blessings for the protection and prosperity of their family.
4. Devotion to God Yamraj:
Dhanteras holds special significance for invoking the blessings of God Yamraj, the lord of death, for protection against untimely demise and accidents. Lighting earthen lamps filled with ghee and placing them outside the home symbolizes a prayer for safety and security for family members.
5. Prosperity Rituals:
Apart from traditional prayers, there are various rituals centred around financial prosperity. Many people buy gold, silver, or new utensils on Dhanteras, as it is believed to bring immense wealth and fortune. Some individuals also perform Lakshmi Puja, a detailed prayer ceremony dedicated to Goddess Lakshmi, to seek her blessings for continuous prosperity and abundance.
Dhanteras 2023: Auspicious Timings and Dates
According to Drikpanchang:
Dhanteras Puja Timings: 05:47 PM to 07:43 PM
(Duration: 1 Hour 56 Minutes)
Yama Deepam: Friday, November 10, 2023
Pradosh Kaal: 05:30 PM to 08:08 PM
Vrishabha Kaal: 05:47 PM to 07:43 PM
Trayodashi Tithi Begins: 12:35 PM on November 10, 2023
Trayodashi Tithi Ends: 01:57 PM on November 11, 2023
Dhanteras Auspicious Timings Across Cities:
New Delhi: 05:47 PM - 07:43 PM
Mumbai: 06:20 PM - 08:20 PM
Kolkata: 05:13 PM - 07:11 PM
Chennai: 06:00 PM - 08:02 PM
Bengaluru: 06:10 PM - 08:13 PM
Ahmedabad: 06:15 PM - 08:13 PM
Gurgaon: 05:48 PM - 07:44 PM
Pune: 06:17 PM - 08:17 PM
Jaipur: 05:56 PM - 07:52 PM
Hyderabad: 06:00 PM - 08:01 PM
Chandigarh: 05:45 PM - 07:39 PM
Noida: 05:47 PM - 07:42 PM
As the air fills with the scent of incense and the glow of diyas illuminates the night, Dhanteras weaves a tapestry of tradition, devotion, and celebration. Beyond the material indulgence, the essence of Dhanteras lies in the spirit of togetherness, gratitude, and the hope for a brighter, more prosperous tomorrow. So, this Dhanteras, let the light of knowledge and the radiance of goodwill guide your way, bringing wealth not just in possessions but also in the richness of your heart and soul.
ALSO READ:
Blaming These Celebrities for Breaking Taboos: The Firsts That Transformed Indian Cinema!
Kamal Haasan Birthday: Mastering the Salt-Pepper Style, From Western To Traditional Elegance!