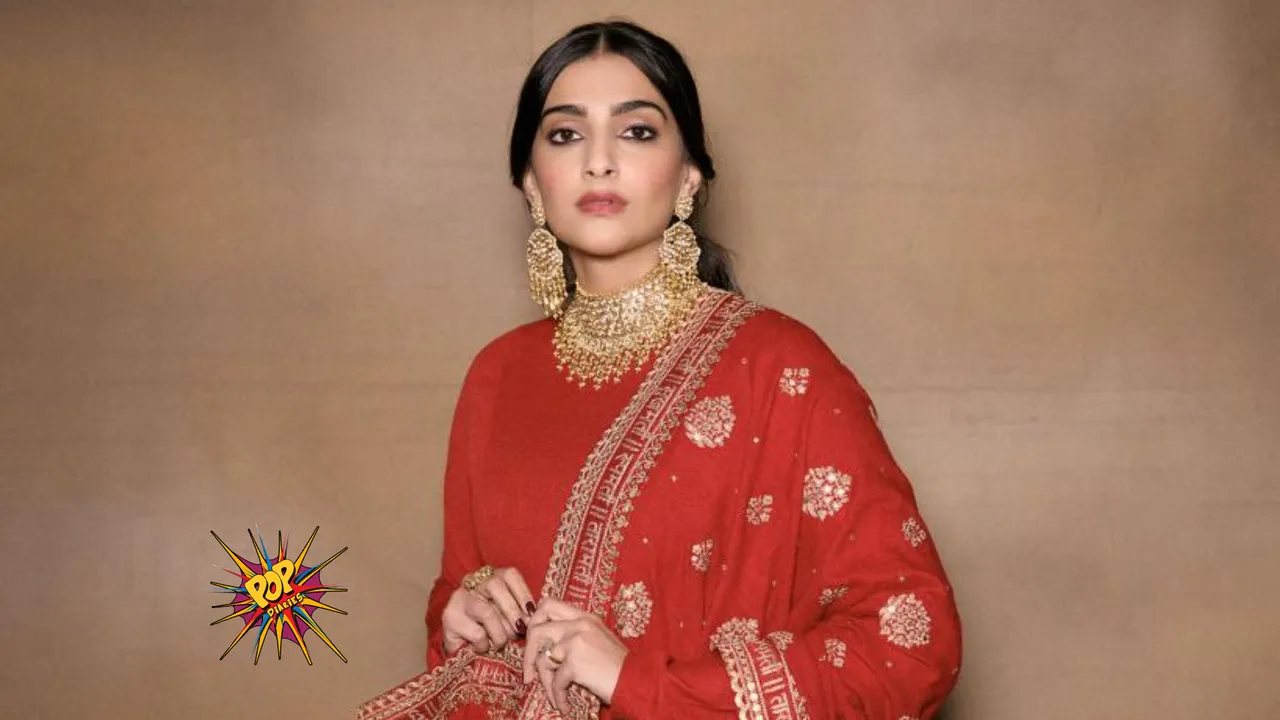 Fashion icon and Bollywood star Sonam Kapoor's influence on the fashion landscape & pop culture in Indian is undisputed. She realised that when she styled herself in her blockbuster Prem Ratan Dhan Payo! 
Sonam reveals,
"Prem Ratan Dhan Payo was a film which reached the length and breadth of India! It was one of my films which worked very, very well and Anamika had done all the clothes that I had worn. I had styled myself in the film; the western wear was what I had picked up, but all my Indian wear was designed by Anamika Khanna."
Sonam adds, "I remember going to a couple of weddings and I saw a lot of girls wearing the same clothes, and I thought that was wonderful. I realised that is the power of cinema. I didn't understand it initially and Sooraj ji (Barjatya) told me that there was this green sari that Madhuri (Dixit) had worn in one of his films and the lilac and yellow sari which Amrita (Rao) had worn and these outfits had really worked."
She further says, "Sooraj ji was like, 'these are the colours that I want, and you will see that it will work'. In my late 20's, a lot of my friends were getting married at that time and I was going for these weddings and I saw a lot of them wearing these same Anamika outfits that I wore in Prem Ratan Dhan Payo and I found that so amazing and felt so happy and proud!" 
Sonam, through her incredible sense of styling, is India's fashion ambassador to the world. She is also an entrepreneur who is heavily invested in fashion through her business ventures like Rheason and Bhaane. She is one of the most influential voices in fashion globally and has incredible impact on a luxury brand's equity in India. 
Sonam says she has never followed any handbook on fashion to become the style icon that she is today. 
The actor says, "I am a Gemini, so every time I wake up in the morning, I feel I have a different mood every day and I am a different person every day. And I think the one way we can express ourselves is through what we wear. I feel, like anybody you see with whatever they wear, we can tell who they are, as people. It is one form of expression."
On the work front, Sonam will be seen in two tentpole projects starting next year, one being Battle For Bittora and the other has been kept under wraps.
ALSO READ:
The Weight Of Glamour: Bollywood's Heaviest On-screen Costumes!
Bollywood Divas Create History By Being First Indian Ambassadors Of THESE Prestigious International Brands!
Celebs' Posh Residences: 10 Bollywood Actors' Luxurious Home
This Reddit Thread Points That Ranveer Singh Was Angry In This Instance Of KWK 8 Episode! Do You Agree?