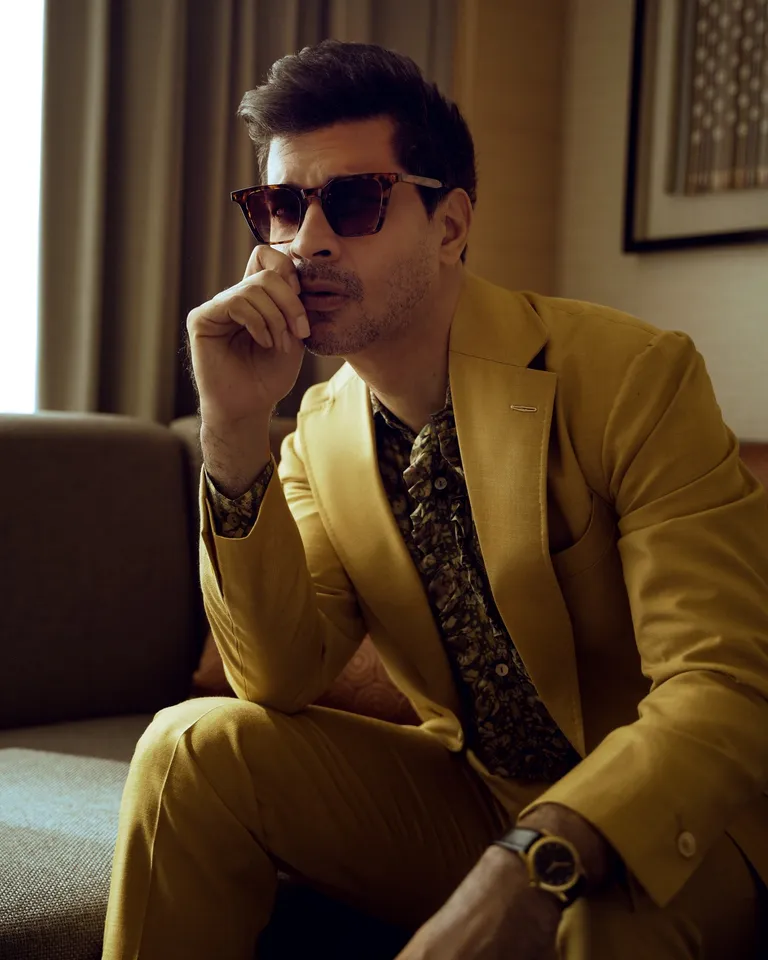 Actor Tahir Raj Bhasin, has taken the streaming world by storm with a string of hits that have left audiences and critics alike in awe. Known for his versatile acting, his recent show, Sultan of Delhi, has undoubtedly transfixed audiences across the globe.
Tahir Raj Bhasin's debut in the world of entertainment was marked by his performance in the critically acclaimed film 'Mardaani' alongside Rani Mukerji. His breakthrough role showcased his extraordinary talent and versatility. He went on to acting in films like Chhichhore, 83, Looop Lapeta and critically acclaimed shows like Yeh Kaali Kaali Ankhein, Ranjish Hi Sahi and Sultan of Delhi.
Talking about his journey Tahir said "When I joined the industry, I was told that maybe I won't survive because I didn't know anyone. I'm glad I didn't listen to any one of them because today, I'm extremely happy, exploring my creativity, my craft and being free to express myself. I didn't want to have a plan B ever. To have disproved the naysayers and be self made today is very empowering. For me, acting was the only plan that I had and I'm glad that it all panned out well for me. I'm just starting and raring to go."
He added, "To have a string of hits is like wind beneath my wings. It has given me the power to pick the projects that I want to be a part of. As a result, it has enabled me to have a good calling card in the industry that is quite cut-throat and judges people on their talent immediately. For me, making a mark in this industry is a one day at a time job. Each day, you have to strive for personal growth and be better than you were the day before. That's the only way to survive and that's the only way I know how to chase down my goals."
Sultan of Delhi propels Tahir Raj Bhasin into a league of his own. His versatility as an actor and his ability to bring depth and authenticity to the character has been key to the series' success. Sultan of Delhi is streaming now on Disney+Hotstar.