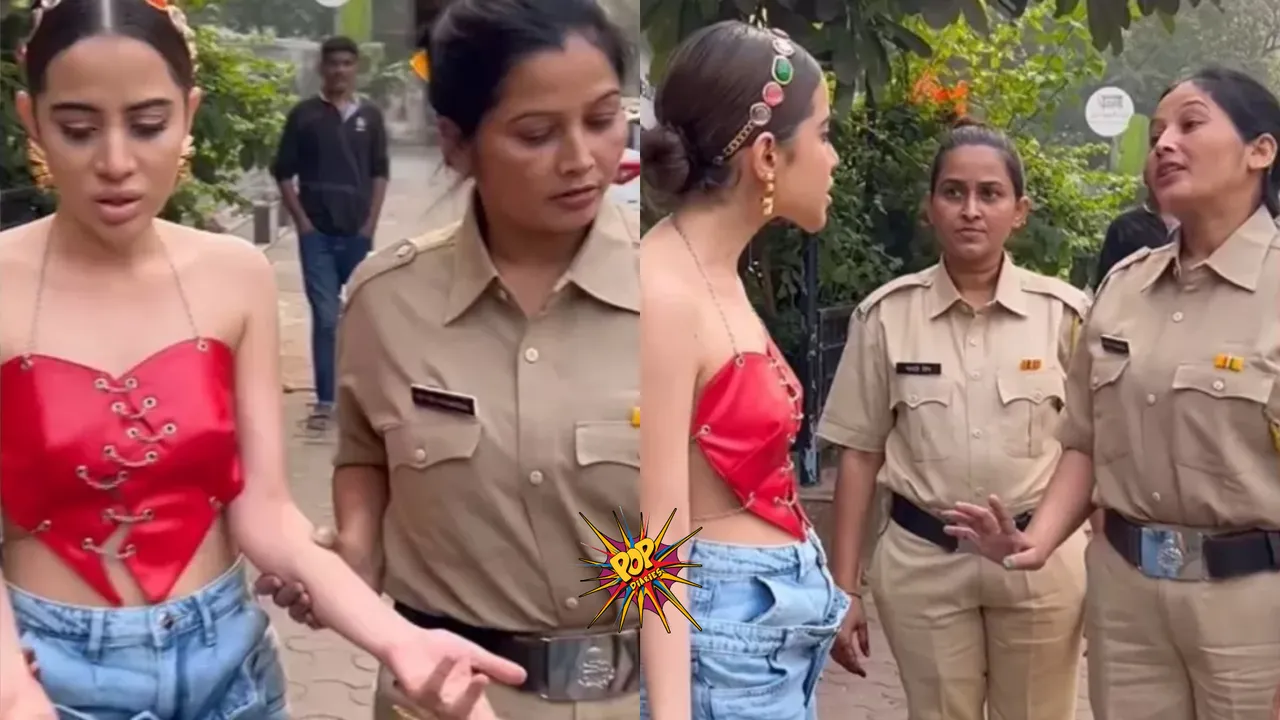 In a shocking turn of events, social media influencer Urfi Javed finds herself entangled in a legal controversy after posting a misleading video featuring a fake arrest by alleged lady officers, on Friday. 
The video quickly went viral on social media and Mumbai Police swiftly responded to the misleading content, clarifying that the video was entirely fabricated, with both the insignia and uniform being misused. They promptly launched an investigation into the matter and released an official statement via social media. (ALSO READ: Snake Venom Claims: Elvish Yadav Says Charges On Him Are Baseless & Asks Maneka Gandhi To Be Prepared With An Apology)
The statement read, "One Can't Violate Law Of The Land, For Cheap Publicity! A viral video of a woman being allegedly arrested by Mumbai Police, in a case of obscenity is not true – insignia & uniform has been misused." It further revealed that a criminal case has been registered against the individuals involved in creating the misleading video. The case has been filed at Oshiwara Police Station under sections 171, 419, 500, and 34 of the Indian Penal Code (IPC).
ALSO READ: Happy Birthday, Shah Rukh Khan: A Journey From Ignorance, Criticism To Now Being An Only Actor With Two 1000 Crore Films, An Unstoppable King!
Section 171 of the IPC pertains to 'wearing garb or carrying token used by public servant with fraudulent intent,' while section 419 deals with cheating by personation.
SEE VIRAL VIDEO:
The police confirmed that an imposter, posing as an inspector, has been apprehended, and the vehicle used in the video has been seized as evidence. The investigation is ongoing as authorities work diligently to uncover the truth behind this incident.
ALSO READ:
Rajkumar Hirani Brings A Saga Of Love & Friendship This Christmas With Dunki!