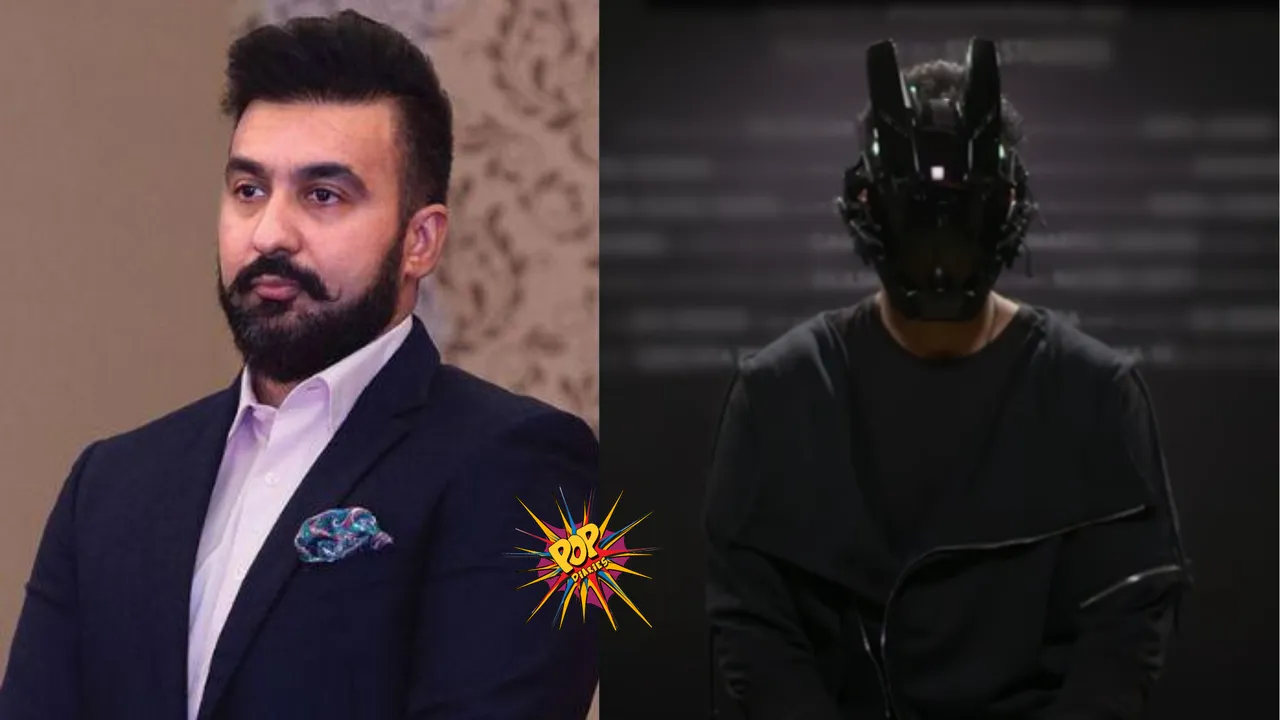 The much-anticipated trailer launch of the Raj Kundra biopic, "UT69," is set to take place on October 18th, promising an exciting revelation. In a surprising turn of events, the enigmatic Raj Kundra will finally face the media after a prolonged period of anonymity.
 Raj Kundra, who has kept a low profile for an extended period, will make his first public appearance in front of the media during this event. The unveiling of "Maskman Raj Kundra" promises to be a defining moment in the lead-up to the film's release. This unprecedented trailer launch event seems like the cherry on top of the cake after a series of unique sets of promotional videos that have been released about the movie in recent days.
Today, a mysterious video of Raj Kundra wearing a black mask has emerged, with viewers clamouring for a hidden link. Raj Kundra, in the centre of it all, teases, "You want the link? Be ready for it tomorrow at 12 pm!" This cryptic announcement sparks curiosity and speculation about the link and hints at the trailer launch of the film.
SEE VIDEO:
ALSO READ:
Reliving the Legacy of Singham 1 & 2, Anticipating 'Singham Again' With The Fierce Brilliance Of Lady Singham, Deepika Padukone!
Striking Celebs Who Gave Heart-Stopping Moments At Lakme Fashion Week!
Bollywood Divas Create History By Being First Indian Ambassadors Of THESE Prestigious International Brands!
Lakme Fashion Week: From Bipasha's Return To Ramp, Ananya's Chic Twist Style To Parineeti On Embracing Chooda & Sindoor With Saree!