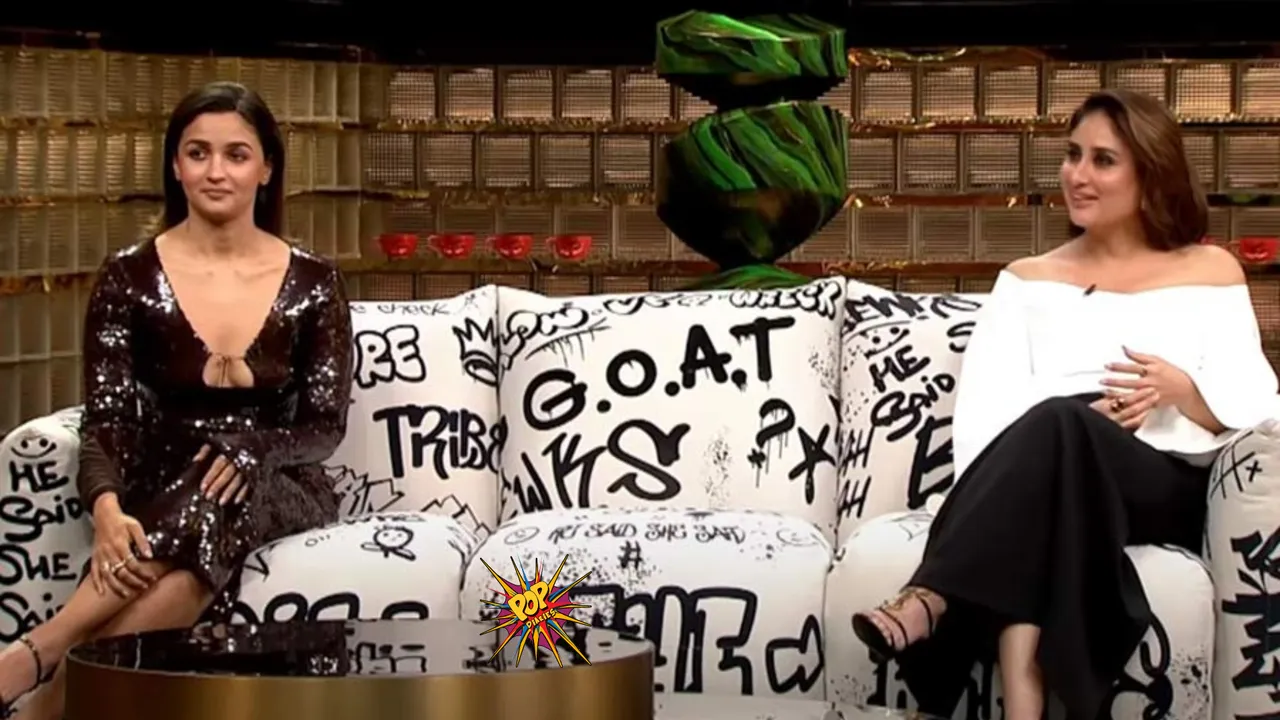 The beloved couch is back with its most loved and versatile host Karan Johar as Hotstar Specials' Koffee with Karan returns for season 8. To spice up your life and bring you closer to your favourite stars,  this time the conversations will be edgier, crazier and candid with no room to escape. Dropping new episodes every Thursday exclusively on Disney+ Hotstar, viewers will be on a whirlwind journey of getting up close and personal with celebrities. So why wait? Let's brew Koffee with Karan season 8.
This time on Koffee with Karan, two reigning queens of Bollywood, Kareena Kapoor Khan and Alia Bhatt are ready to set the couch on fire! From glamorous superstars to doting mothers, these leading ladies are simply unstoppable. We can hardly keep our calm, as the next episode of Koffee with Karan promises to bring out drama, laughter and love.
Welcoming the divas on the couch, Karan Johar says, "One feels like my firstborn, the other feels like my spirit soul!"
Talking about how Karan Johar is everyone's go-to person, Alia Bhatt said, "Either Karan is either getting a call from Varun or Sid, they don't even listen, they don't even say hello!"
Scooping the gossip, Karan Johar asks, "Do you consider Deepika Padukone as your competition"
Full of sass, Kareena Kapoor Khan says, "I think this is Alia's question for her rapid-fire, not for me!"
WATCH PROMO:
Koffee with Karan Season 8 is brewing exclusively, only on Disney+ Hotstar!
ALSO READ:
Diwali Sparkle: A Complete Look At Bollywood Divas' Bright Ethnic Attires Worn At Manish Malhotra's Party!
Exploring Tabu's Effortless Transition From Innocent To Groundbreaking Roles!
Shah Rukh Khan: A Journey From Ignorance, Criticism To Now Being An Only Actor With Two 1000 Crore Films, An Unstoppable King!
Blaming These Celebrities for Breaking Taboos: The Firsts That Transformed Indian Cinema!