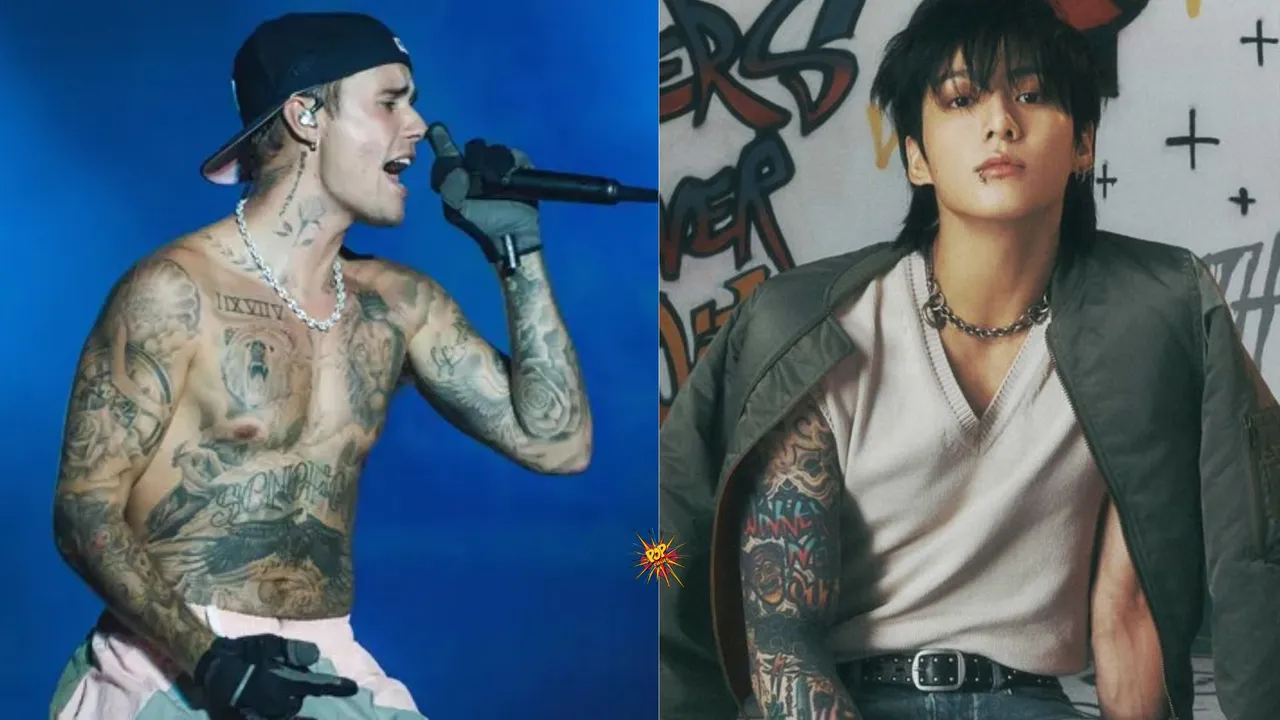 While BTS enjoys a temporary hiatus as some members fulfil their military enlistment duties, their individual talents continue to shine. In a surprising turn of events, Justin Bieber played a pivotal role in the recent release of 'TOO MUCH,' a song featuring BTS' Jungkook, The Kid LAROI, and Central Cee.
The collaboration between these music heavyweights was set into motion when Justin Bieber, renowned for his musical genius, unexpectedly contributed to the chorus of 'TOO MUCH.' The Kid LAROI, who is no stranger to working with Bieber after their hit collaboration on 'STAY' in 2021, praised Bieber's creative touch. He described the newly crafted chorus as exceptional and irresistibly catchy, a testament to Bieber's unparalleled talent.
During a promotional event, The Kid LAROI shared an intriguing anecdote about Justin Bieber's involvement in the project. As they were in the creative process of 'TOO MUCH,' Bieber casually walked into the room and expressed interest in their work. Impressed by what he heard, the Canadian sensation spontaneously composed the chorus in one seamless stroke, leaving The Kid LAROI in awe. The result was a melody of exceptional quality that captivated all who heard it.
The collaboration between Justin Bieber and The Kid LAROI has proven to be a winning formula, having dominated music charts and trended globally in the past. Their collective artistic synergy is highly anticipated by fans, evident in the success of their joint efforts.
Moreover, Jungkook, a member of BTS, has been an admirer of Justin Bieber, further reinforcing the strong bond between these musical powerhouses. As fans around the world eagerly await the release of Jungkook's first solo album, 'GOLDEN,' on November 3, the anticipation grows. The album boasts a fusion of international talents, including Major Lazer and DJ Snake on tracks such as 'Closer To You' and 'Please Don't Change.' It also features previously released songs like 'Seven' with Latto and '3D' with Jack Harlow. Notably, the album's credits include contributions from Shawn Mendes and Ed Sheeran, promising a musical masterpiece from Jungkook.
The collaboration on 'TOO MUCH' and Jungkook's upcoming solo release affirm the incredible prowess and talent of these artists, leaving fans excited for what the future holds.