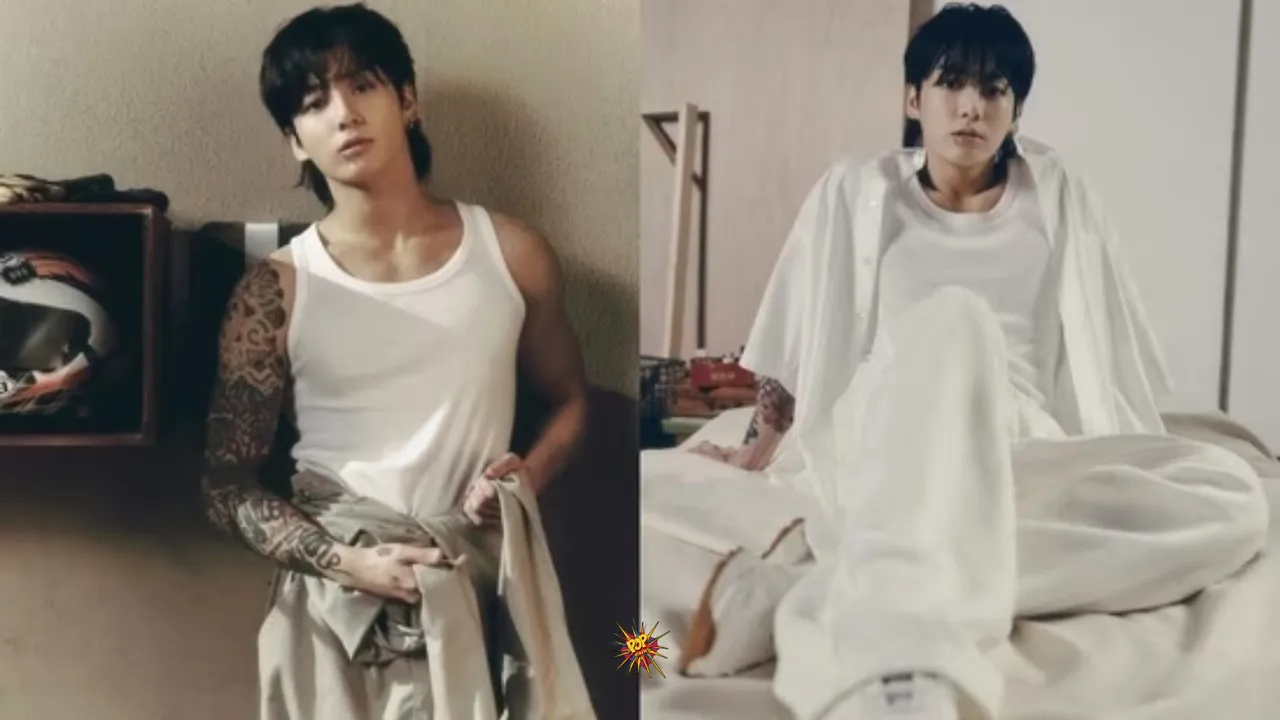 The official Instagram page of BTS recently unveiled these captivating images, giving fans a glimpse of what's to come.
BTS' Jungkook's concept photos are themed around 'Substance, Solid, and Shine,' and they undoubtedly live up to the hype. ARMY, the devoted fanbase of BTS, showered the artist with praise and excitement as they dissected every detail of the photoshoot.
BTS Jungkook's Playfully Responds to ARMY's Shirtless TikTok Request
Some fans were quick to notice tattoos spray-painted on the walls, mirroring the ink on Jungkook's hand, marking a departure from the need to conceal his tattoos in previous appearances. This evolution was met with enthusiasm from fans, who appreciated the personal touch added to the concept.
Fashion Forward: A Glimpse of Jungkook's Style
The concept photos showcase Jungkook in a variety of stylish ensembles. In one image, he stuns in a white tank top paired with a black notch-lapel blazer, high-waisted flared pants, layered silver chains, hoop earrings, and a lip ring. His side-parted messy hairdo adds a touch of rugged charm to the look.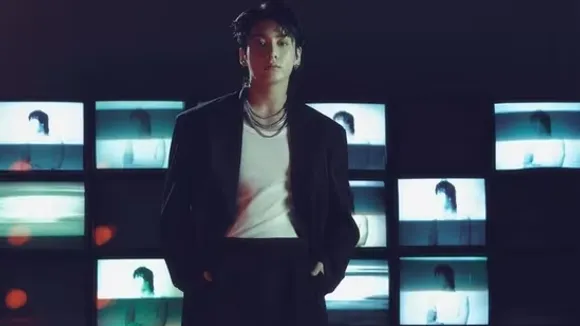 Another photo captures Jungkook's charisma as he poses in a grey jumper with a baggy silhouette, paired with grey pants, a lip ring, ear cuffs, and a carefree hairdo.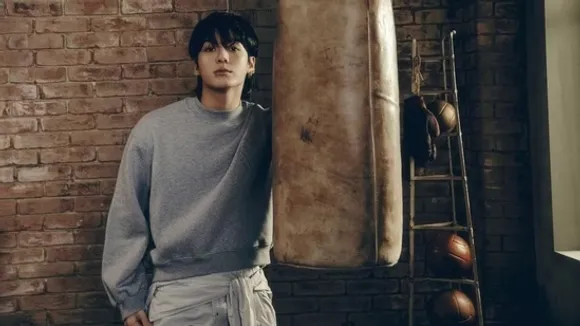 For those craving a sultry vibe, Jungkook delivers in a denim jacket, black tee, and acid-washed straight-fit denim jeans. Statement rings, a chunky silver neck chain, a chain-link bracelet, a lip ring, and chunky Chelsea boots complete the edgy look.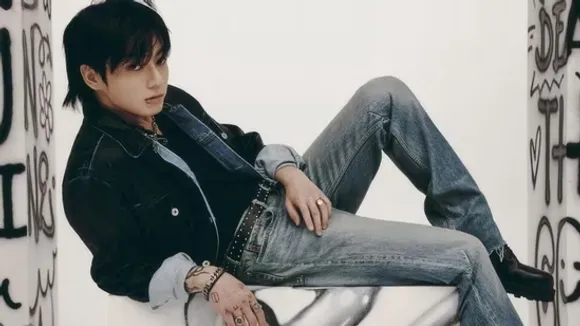 In a daring move, Jungkook dons a see-through black net top to flaunt his killer abs. Layered with a notch lapel oversized blazer and printed baggy-fit denim jeans, the ensemble exudes confidence. Chelsea boots, layered chains, a black leather belt, a back-swept hairdo, and a lip ring round off this bold look.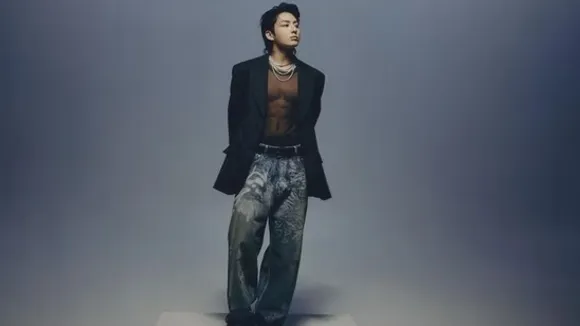 Debut Album "GOLDEN" and Solo Concert
Jungkook's highly-anticipated first solo album, "GOLDEN," is set to drop on November 3 at 1 p.m. KST, featuring a total of 11 tracks, including previously released singles "Seven" and "3D." Fans can't wait to see what Jungkook has in store for his solo debut.
Moreover, the excitement doesn't stop there. Jungkook will hold his first solo concert, titled "Jungkook 'GOLDEN' Live On Stage," in November. BIGHIT MUSIC officially announced this event, scheduled for November 20 at 8 p.m. KST at the Jangchung Arena in Seoul. The concert will also be streamed online, ensuring fans worldwide can partake in this unique showcase with the artist.
In an official statement, BIGHIT MUSIC expressed their anticipation for the event and revealed that it would be available to ARMY Membership holders and Weverse Shop GLOBAL album purchasers.
Jungkook's solo journey is marked with anticipation, and fans worldwide eagerly await the release of "GOLDEN" and his electrifying solo concert.