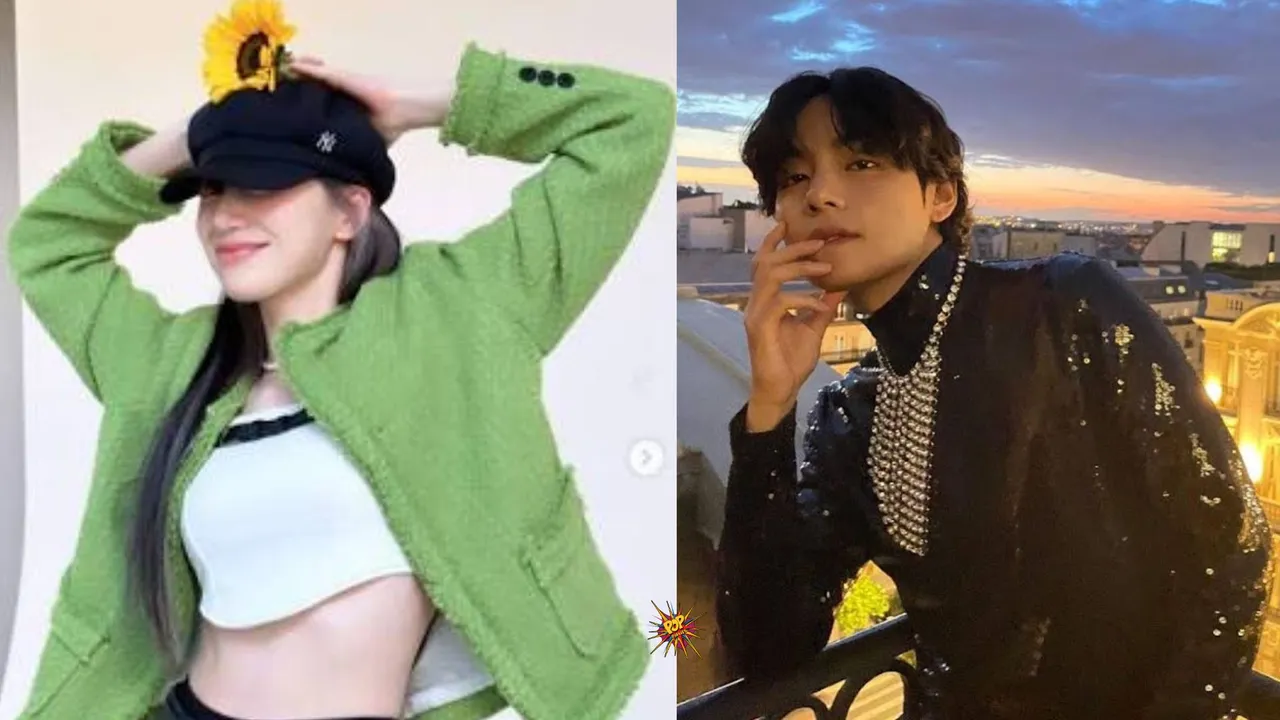 BTS's V, known for his charismatic performances on stage, has always been a social butterfly, and his friendships have garnered considerable attention. Notably, his bond with dancers Bada Lee and GOF has captured the hearts of netizens and fans alike.
Over the past few months, the trio has delighted fans with their unexpected friendship, whether it's them joining V at a NOICE event or taking on dance challenges like the "Smoke" challenge on social media. Their camaraderie is evident in the way they interact, making it seem like they're lifelong friends just hanging out.
Bada Lee, a dancer who recently participated in "Street Woman Fighter" with her group BEBE, has been making appearances following the show's conclusion. During a recent discussion, she shed light on how her friendship with V came into being, revealing that V made the first move, and their connection was instant.
"Taehyung contacted me first and said he would like for us to dance together, and we got together and had so much fun while dancing," Bada Lee disclosed, giving fans a glimpse into their joyful dancing sessions.
What truly melted the hearts of ARMYs, BTS's dedicated fan base, was Bada Lee's revelation of how she, GOF, and V came together to form a dance group-like family called '95z.' This 'family' dances together with pure joy and no pressure, fostering an environment of creativity and friendship.
Bada Lee expressed, "Together with my friend GOF, a hip-hop dancer, V and I created a group-like family called '95z' that dances together with happiness and without any stress."
The choice of '95z' as their group name reflects their shared birth year, 1995, and encapsulates the sense of comfort and camaraderie they enjoy. Their friendship appears to have blossomed organically, and it's no wonder fans cherish the interactions and dance performances shared by this dynamic trio. The '95z' serves as a shining example of the unbreakable bonds forged within the world of music and dance.
Also Read: